Trunks in the tropics go together hand in hand, especially when you round up five surfers, one boat, ten days and endless potential! To celebrate the launch of the warm water season, we packed up the quivers and headed across the Indian to the Mentawai Islands. Why you ask? To test the latest styles of boardshorts in the ultimate grounds they deserve!
With the likes of Torren Martyn, Asher Pacey, Shaun Manners, Jamie Krups and Jay Button forefronting the talent behind the wheel, we scoured Indo's most predominant group of islands in search of pumping waves and good times, all which aligned perfectly for a concoction of unforgettable experiences.
Join us for More Summer, More Boardshorts - beers, barrels, birthdays, boards and more!
"A super fun trip. Concept wise it was perfectly uncomplicated, just get a bunch of people together on a boat and run across the stretch of the Mentawai's for 10 days! Being on a boat chasing waves with a good crew really does live up to the hype."– Jamie Krups, Hurley.
"Good boat, good crew, good food and plenty of ice cold Bintangs to see the days end."– Asher Pacey, Rhythm.
"Billabong said 'go and have a blast!' And that's what we did, we surfed our brains out, we went fishing and we talked a heap of sh*t!"– Shaun Manners, Billabong.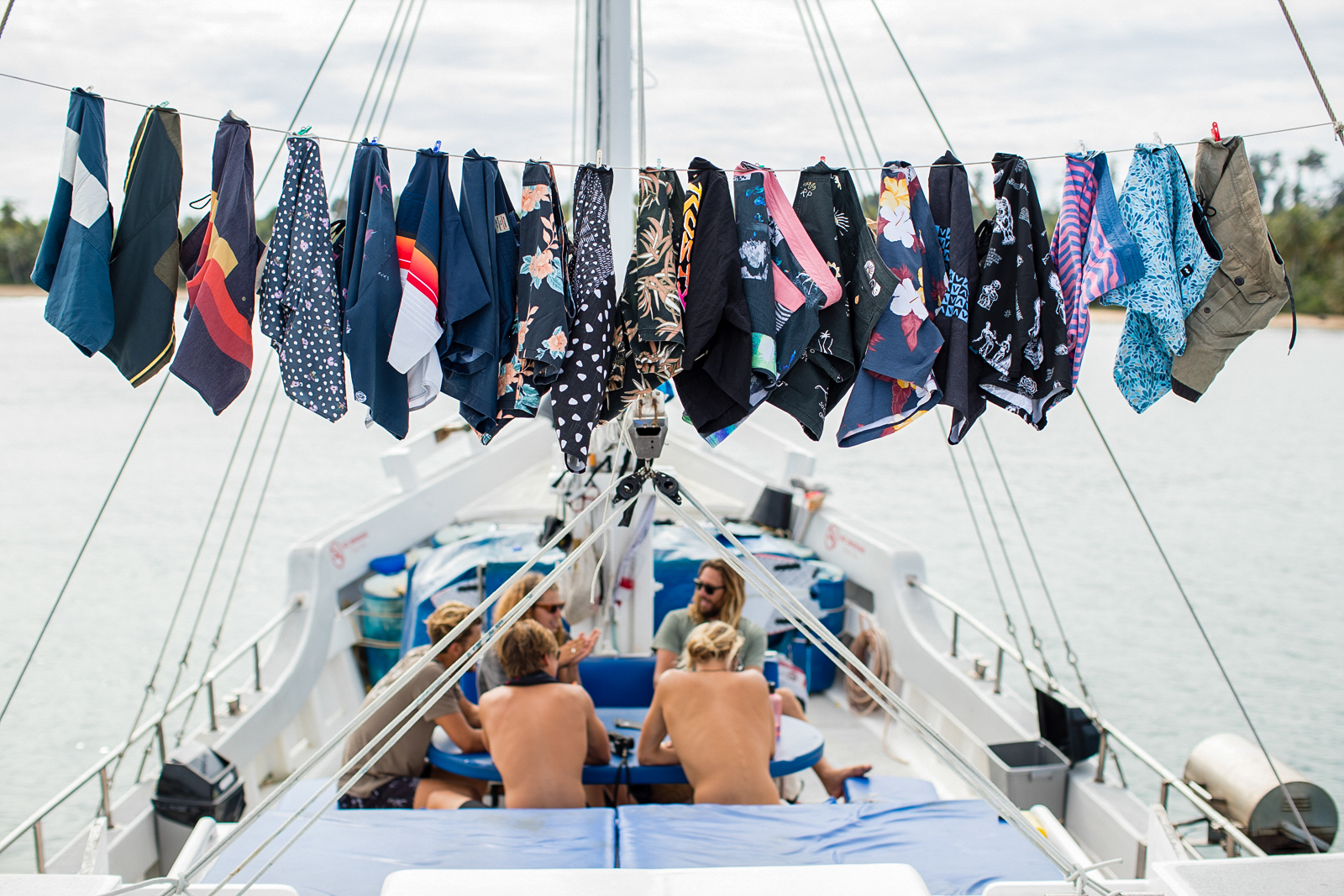 Want to experience your own epic surf trip to SUMATRA? Check out the MANGALUI and NOMAD boats. Enquire directly with the crew to receive HOT new discounted prices!