She's a beach babe, sun seeker, all round cool chick and someone who you just wanna be besties with! Georgia Ansell was our muse for the Swell Women's Summer Campaign which was shot at the ultimate Summer location – Byron Bay.
We caught up with Georgia on the shoot to chat all things Summer! Originally from Tamworth, Georgia is a country girl at heart but now calls the Gold Coast home and has a soft spot for those balmy Summer afternoons, eating mangoes and coming home from the beach sun kissed and salty!
For those who don't know, give us a rundown of who you are and what you are about?
My name is Georgia, I'm 21 years old and currently living on the Gold Coast. I'm signed with Busy Models and am all about a healthy, balanced lifestyle.
Where are you originally from?
I'm originally from Tamworth - so a country girl at heart! Although both the ocean and country are super special to me.
Do you have any favourite local haunts?
A couple of my favourite places are Tupe Aloha in Kirra and my local coffee shop House of Hubert in Tugun.
Do you have a career highlight thus far?
All my highlights from modelling have been working with a super creative and inspiring team. I think this is one of the best things about my job... every day is different and rewarding when you get to work with motivating people.
What will we catch you doing when you aren't in front of the lens?
When I'm not shooting I love to travel, cook, thrift shop, go on road trips with friends and anything beach-related!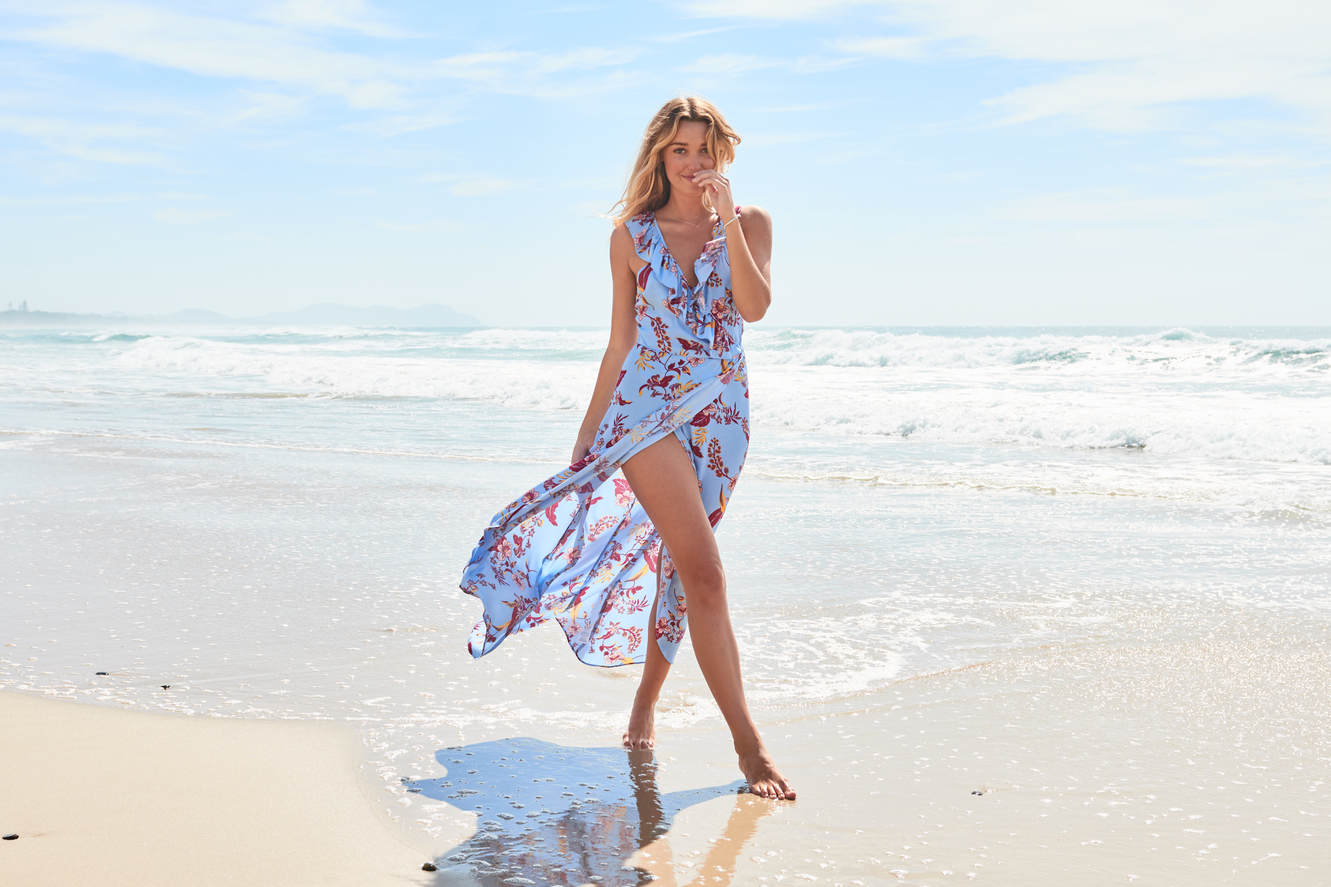 What's your favourite thing about summer?
My favourite thing about summer has to be the balmy afternoons, mangoes and coming home from a day at the beach sun kissed and salty. So excited for summer this year!
Where is your ultimate summer getaway?
I would have to say Europe. I recently went over to the Greek Islands, which is one of my favourite places so far! The water is crystal clear with no sharks [laughs]. All the islands are so different and uniquely beautiful, not to mention the food is amazing! I highly recommend it if you're looking to escape the winter chill next year.
What swimwear trends are you loving at the moment?
I'm loving a good high cut one-piece at the moment and velvet bikinis which are super fun.
You recently starred in the SWELL Womens Summer campaign. What's your favourite thing about Byron Bay?
Byron has to be one of my favourite little weekend getaways! I love everything from its laid back attitude, to its beaches and cafes. It's super relaxing when I need a recharge and always provides a good time.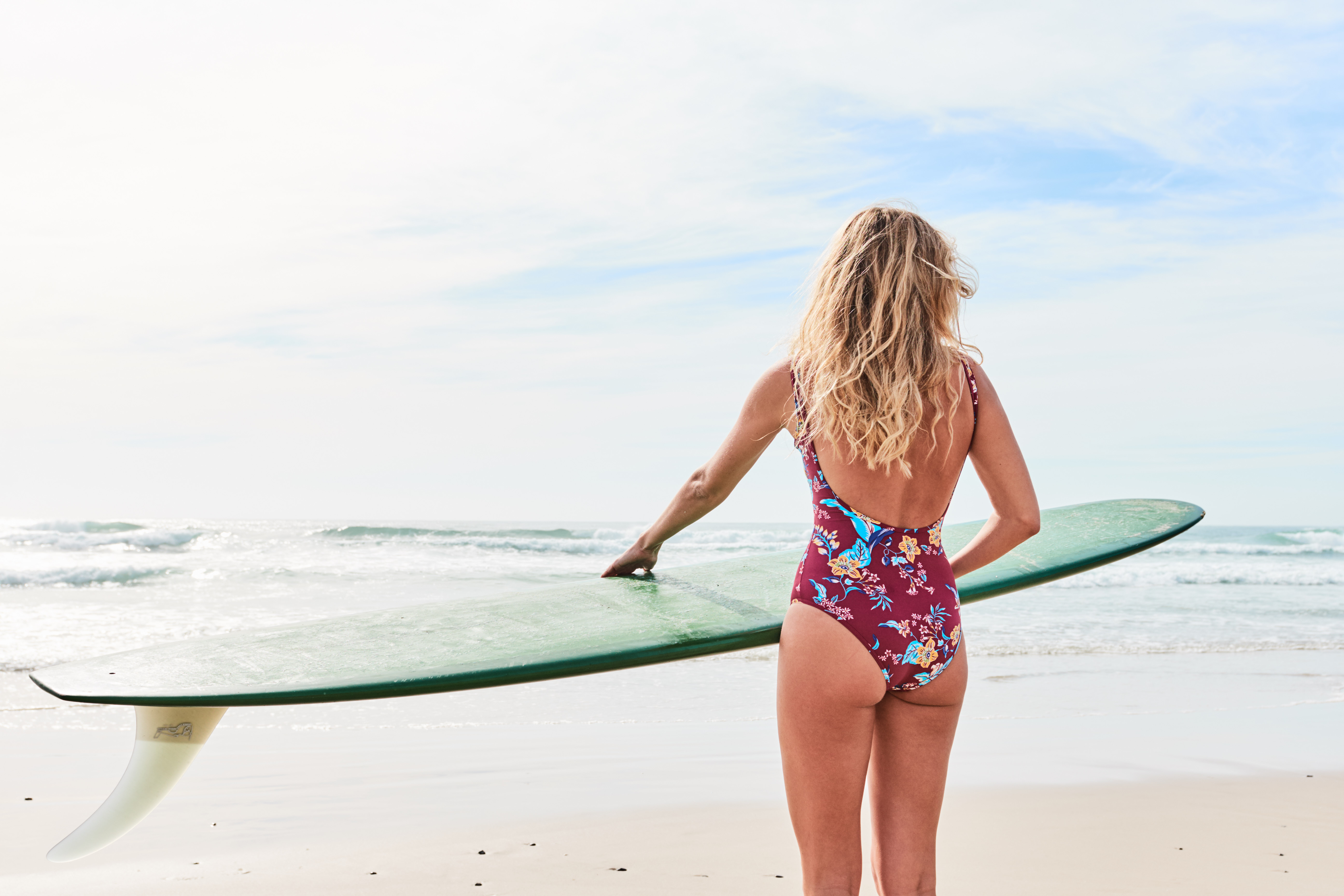 Describe your approach to health and beauty?
My approach to health is eating well and keeping active as much as possible as it really does do wonders for both the body and mind. When it comes to beauty, natural is the key! It's so easy and accessible for us girls to get caught up in the world of enhancing our features, which I find can take away or even ruin their natural beauty. Being comfortable in your own skin and not comparing yourself to others is something worth working on especially in the social media society we live in.
Can you share a beauty trick you have learned on the job?
A beauty trick I have learnt is when it comes to make up fewer products are more. To have a natural beautiful glow don't go applying a ton of make up even if you do have problem areas. Instead of a heavy foundation I like to use a tinted moisturiser and concealer where needed.
How do you relax?
I like to relax by reading a good book, walking on the beach and exercising.
Any favourite summer tunes to sign off with?
Yes! I would have to go with:
Everybody loves the sunshine – Roy Ayers
Bad dream – The Jungle Giants
Let Go – I Know Leopard