Born and raised on the shores of the Gold Coast, The Hidden Way, a new label exclusive to us lucky folks at SurfStitch, embodies and fuses coastal living with up to the minute fashion through relaxed cuts and styles, truly breathing refreshing life into every wardrobe it enters.
From the streets to the sand, the brand has recently taken over newsfeeds, spreading its message, nostalgia and roots to "the creative and free spirited who chase experiences over trends". The new collection encompasses a mix of urban yet bohemian undertones with a slight lean to the seventies, and is one to look out for to accompany your own unique adventures.
We managed to pick the brains of the ones responsible for the fruition and creativity of the brains direction to talk about their new Autumn collection, what we'll catch them in this season, what a typical day in HQ looks like and much more!
Thanks for catching up with us ladies! Can you tell us what the label is all about?
Thanks for having us! The Hidden Way was born out of a desire to create clothing and swim for the creative and free spirited who chase experiences over trends.
Epic! What are the best things about working for such a great label such as The Hidden Way?
Getting special people together to collaborate whether its on print design or photography plus researching dreamy destinations for inspiration for the perfect edit of beachside wardrobe staples.
What does a typical day in HQ entail?
Early rising for a swim followed by a coffee and email catch up. No day is ever the same, depending on the time of year we will work on research and concepts for upcoming collections, plan campaign shoots and meet with artists to brief in new print direction. Travel and vintage shopping is also an important part of the design process which is also pretty enjoyable!
Ok, let's talk collections, you've just released your incredible Autumn collection and it honestly couldn't look any better! Tell us how the collection came to fruition?
We were inspired by the layers of culture that cross your path while hanging out in Venice Beach. We wanted to take our range in a direction that encompassed these urban yet bohemian undertones with a slight lean to the seventies period. At this point then start sketching up all our ideas and sourcing fabrics and trim details and pin everything up on a board where we are constantly adding new images and references. We also work on exclusive prints and embroidery art to add those final touches with hand picked artists.
Our muse for the campaign was Sarah Shaw who embodies the relaxed seventies vibe we were going for.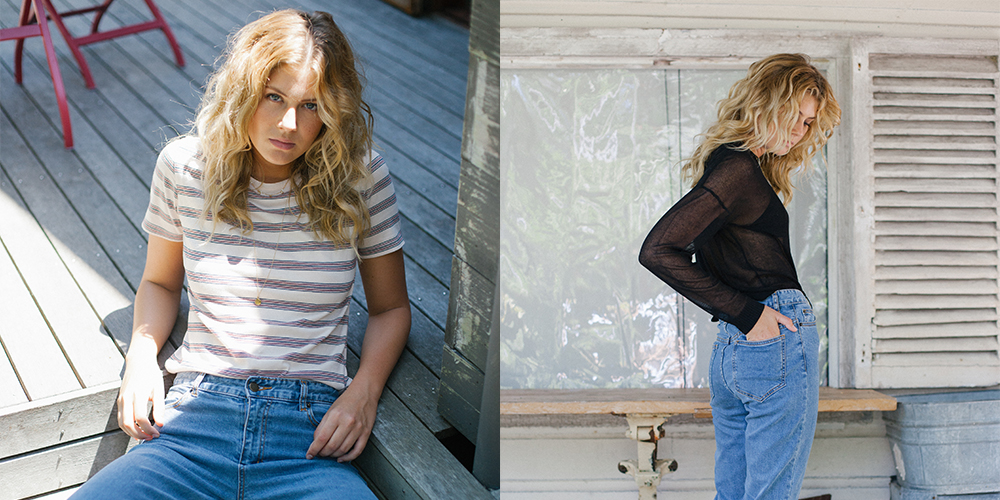 What's the best thing about first starting a new collection?
It's all about the travel, research and getting excited and inspired by the journey we want to take our girl on, which comes out in our art and campaign imagery.
What will we catch you in this season?
Hmmm.... a hard one! I'd say layering the Gingham Shift Dress over a tee and the Khaki Stripe Bomber is the perfect transeasonal piece as the weather starts to cool down.
Once the collection is final, how do the The Hidden Way crew celebrate?
Vino, cheese and sand between our toes.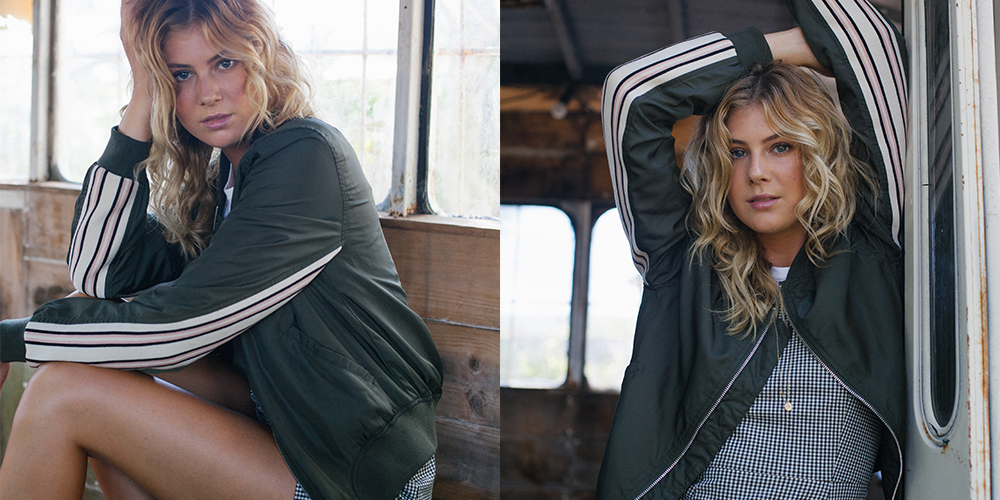 Love the collection as much as us? Keep the love going and check out The Hidden Way's summer playlist!