Since 2010, Sunday Somewhere has been producing beautifully crafted frames that embody the notion of living every day like it's Sunday. Based in Sydney, Sunday Somewhere fosters their signature minimalist aesthetic while still maintaining the focus on quality, detail and originality that brought them their widespread success. From his first job designing accessories for Mambo, to becoming Founder and Creative Director of Sunday Somewhere, Dave Allison has grown his brand rapidly from the ground up.
We had a chance to sit down with the man himself and talk about how Sunday Somewhere first came to be, the process of designing each pair of sunglasses and what's in store for the brand's future.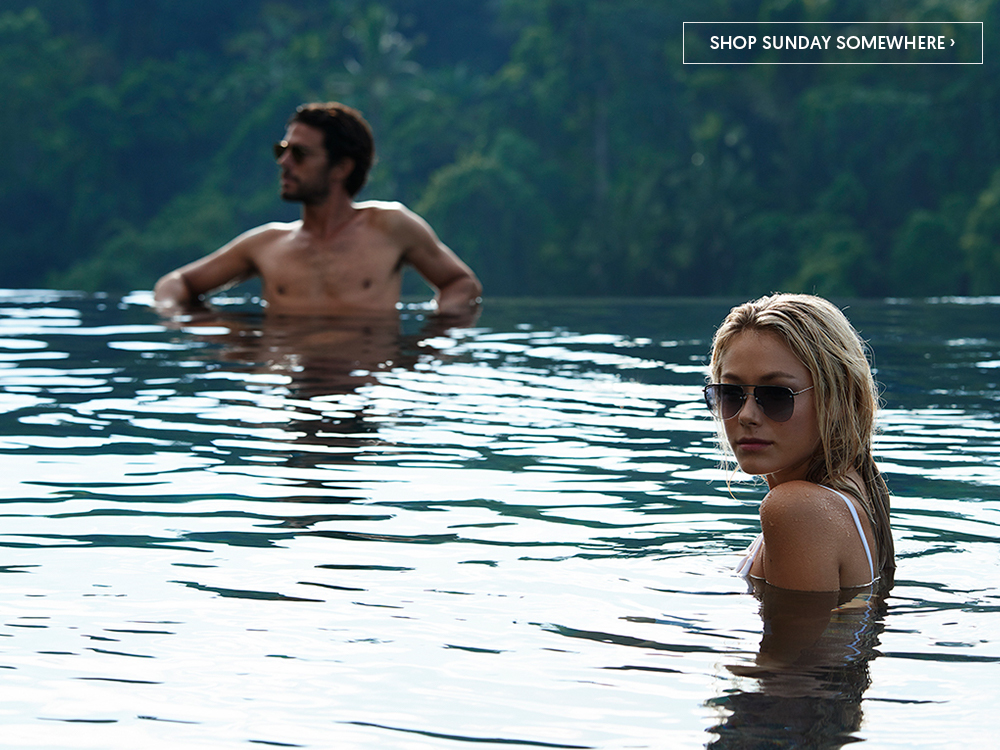 Tell us who you are and what you are about.
My name is Dave Allison, Founder and Creative Director of Sunday Somewhere. I knew I wanted to be a designer since I was in my early teens. My first job was an Accessories Designer with Mambo when I was 20 (the brand then, was Iconic and cool). I was lucky, travelling the world for work, learning and experiencing a lot in the world of design and production - creating amazingly unique designs. My design style today - ironically - couldn't be more opposite to my first few years professionally preferring clean and minimal designs though the designs are still unique and avant-garde.
You were founded in 2011, how did Sunday, Somewhere first come to fruition? Why Sunglasses?
I have designed Sunglasses on and off for more than 17 years. The first pair of sunglasses I designed was both challenging and at the same time rewarding. There were so many things to consider and raw materials available. It seemed limitless. In the world of accessory design - sunglasses specifically seemed niche – which I liked. In 2011 independent eyewear brands were rare and at the cutting edge of design. Today however it seems sunglass brands are being started every other week. Independent eyewear brand are still producing innovative and unique frames.
Describe your morning routine and a general day at Sunday Somewhere HQ.
Coffee, coffee, coffee. I do start the day with a coffee whilst catching up on overnight emails is the first thing. As most of the team are based in London this provides me with an update on what's happening there. I'll then move on to working on bigger up-coming projects.
Where are you based?
I am in Sydney but the wider team are based in the UK. Whilst Sydney is my favourite city in the world - both the sheer demographics and time difference poses a huge challenge to grow a global business. It's these reasons we choose an overseas base as well as the ease and obvious accessibility to Europe via London.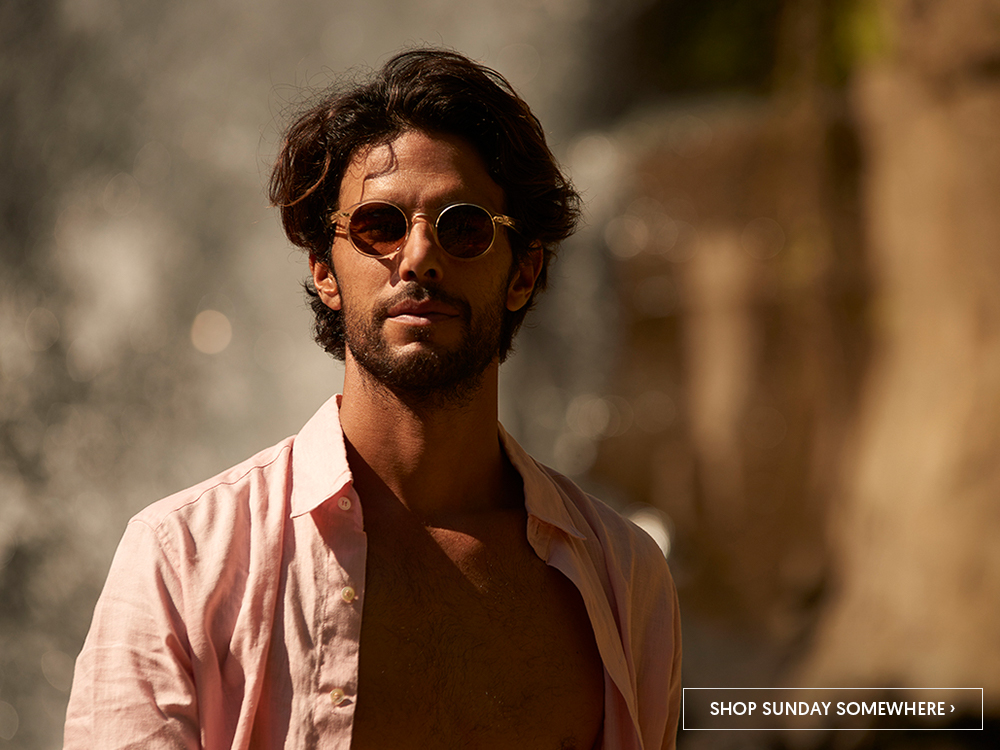 Give us a quick summary of your workplace.
Our team is tight-knit made up of young, energetic, hard-working professionals. We share the common love of travel and producing sunglasses people around the world love wearing. I am blessed to have such a passionate and loyal team to work with.
Can you give us a run down of each pair of glasses are developed? From sketches and design to eventually seeing and wearing the final product?
We generally start each season with a theme or location where the final campaign will be shot and then work backwards from there. The style name is created with someone or some place in mind. The colour-palette of the season is selected from research about the location as well as up-coming fashion trends via various online sources. The frames are sketched on illustrator and then send to my suppliers for a technical rendering. I'll make amendments where necessary and then the prototyping phase will begin. This can take several rounds until we produce a Pre-production sample we are all happy with. Various phases of product testing are carried out before eventual release of the frames into the market. We generally allow 12 months from initial concepts to eventual production.
Tell us about your all-time favourite pair of shades from any of your collections?
Design-wise I am proud of the latest style "Komang". It uses more techniques in eyewear in one frame than I have ever seen. Destined to become a future classic for the brand. The "Tallulah" is an amazing aviator which is so lightweight it makes you feel nude.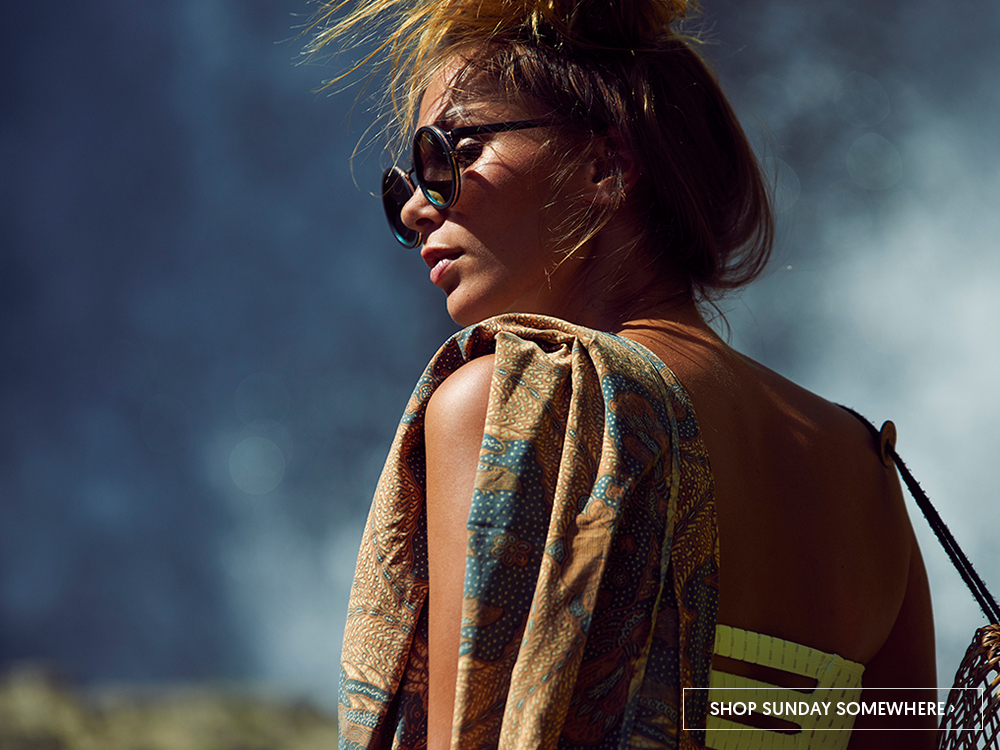 What keeps Sunday, Somewhere so unique and different from the rest of the market?
We work closely with our suppliers to ensure we are continually at the forefront developing new techniques and only using the best materials available in the market. Our colour combinations are always on-trend and frame shapes utilize appropriate materials to be lightweight and (of course) effortlessly chic.
What tunes will we hear blasting through the office? Furthermore, who calls the shots on what gets played?
Each season we create a playlist for the collection where everyone in the office contributes. Musical tastes are wide and varied… click this link for the latest Spotify "The Modern Nomad" soundtrack. It literally transports you to Morocco instantly where the campaign was shot.
What's one motto your crew live by?
Live everyday as if it's a Sunday.
What's next for Sunday, Somewhere?
More of the same with a twist of the USA which is our next territory focus for expansion.