Let's take a step back in time, it's 1954 in Surfside California and locals Nancy and Walter Katin have opened a small boat cover business, appropriately naming it Kanvas by Katin. The pair proudly make masterpieces of these covers, which soon earns them a strong reputation as the best in the business thanks to top quality materials and attention to detail, with 'bulletproof' becoming the most common description of their wares.
With good product comes good business and not surprisingly, Kanvas by Katin began to soar. Walter soon started taking special and select requests for the manufacturing of boat shorts, all in all a perfect addition to the covers he was already so passionate about. Though these still remained the company's vision and focus, it wasn't long before word soon got out. One day (a day that would change Katin's direction forever), a local surfer walked through the doors and requested a new type of short, a surf short. That surfer, Corky Carroll, eventually became one of the world's first professional surfers, and those custom shorts, one of California's first ever surf trunks.
From there, Katin blew up. Each pair of surf shorts was altered and custom built for it's respective surfer, all using the same material that made the boat covers so famous in the first place. Struggling to keep up with the growing demand, The Katin's eventually employed the creative and skilled seamstress Sato Hughes and opened their very own surf store. Surfing hit popularity in the 60's and the Katin's were right in the middle of the culture, obviously for their outstanding reputation for amazing products, but also for their welcoming, genuine attitude and open-arm approach to every surfer and customer that walked through the door.
Fast forward to 2017 and Katin continues to live and breathe its welcoming message, high quality and durable goods, iconic lifestyle and commitment to the surfing world. Incredibly, Sato is still on board with an unquenchable passion and now carries the torch for the originals, Nancy and Walter. With the exclusive on Katin in Australia and New Zealand, SurfStitch was eager to dive deeper into this unbelievable history lesson and learn more from the faces behind the brand today. Join us as we talk with Mac from Katin and find out more.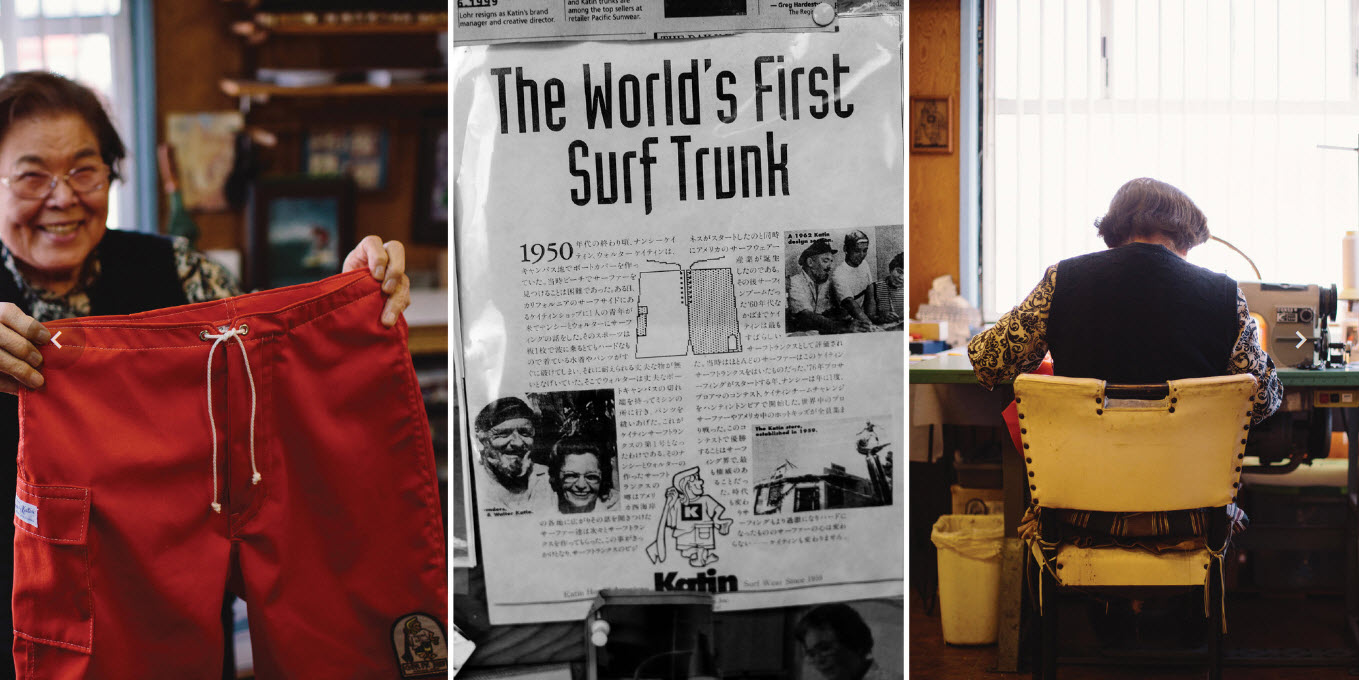 Thanks for taking two to catch up Mac! For those who don't know, can you tell us about yourself and your position at Katin?
Thanks for having me. Not really much for job titles but I own Katin USA and I am partners in the Katin Marks with Glenn Hughes and his mom Sato, who both own the original Kanvas by Katin Shop. I'm a California native and spent most my career in apparel.
Let's kick things off with the basics. Tell us about what makes Katin different to most surf brands?
First off, I think the big difference is that we don't try to compete in the competitive surf world. Katin is definitely rooted in surf, but is more about the lifestyle, specifically the California lifestyle. It always starts with surf but the lifestyle and surrounding culture includes so much more. California has it all from mountains and deserts, lakes and rivers, as well as amazing surf and sunny beaches.
The brands founders, Nancy and Walter, created one of California's first surf trunks. How do you think this influenced the industry of surf brands and trunks as a whole?
I think it was very influential. The Katin family created the very first short, made specifically for surfers. Shortly after, they made these shorts an entire industry was born. The industry became very competitive, but the Katin's were truly in it for the passion and the people.
Starting from humble beginnings, tell us how Katin still carries the simple, authentic character that first made the brand popular back in Surfside, California?
I think the best asset we have is our storied past. Jason Rodriguez, our Creative Director, can simply look back into Katin's past and build collections based on this iconic Katin history. It's amazing.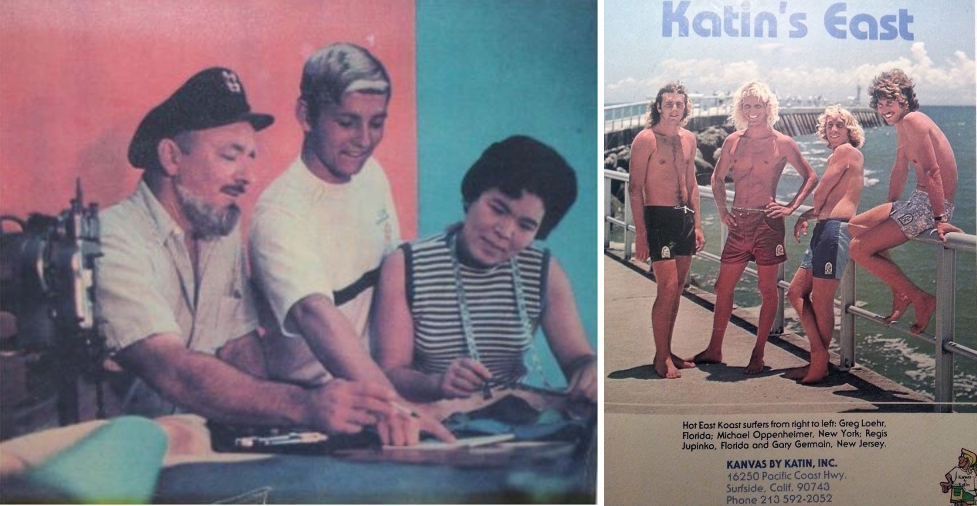 Can you describe your workplace and the Katin staff?
The Katin Shop has kept intact and remains a locally run, cool surf shop. While others try to adapt to the times, Katin just remains true to its roots. Our DC center in Compton, CA, where the Katin USA team is based, has a large in-house printing facility, and a full packaging and shipping department. We service many companies and brands in our space.
How would you say the brands products have changed and evolved over time?
I'd say we've evolved with both fit and fabrication changes, and now offer a full range of clothing conducive to the lifestyle we live.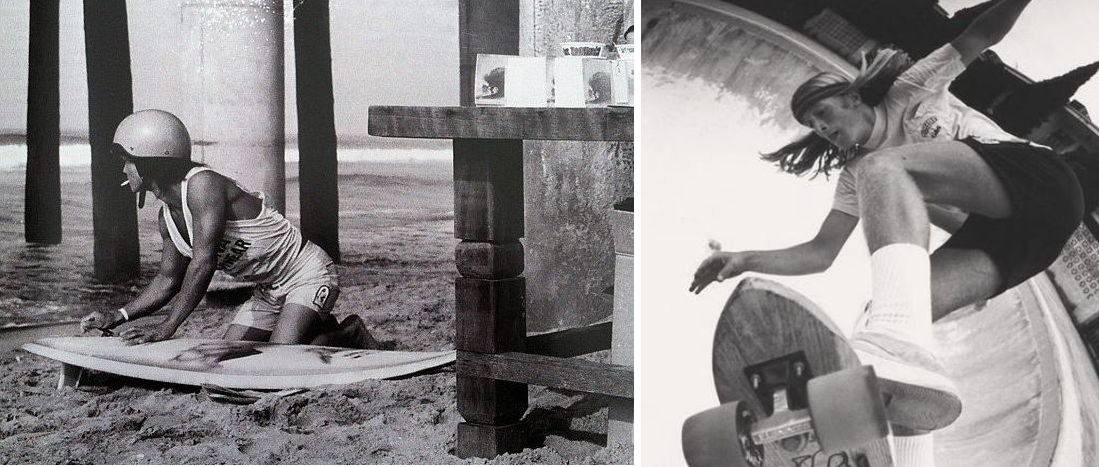 Nancy and Walter Katin had their loyal network of surfers and locals to thank for their success, does the label still foster this close-knit community?
Like I said, the Katin Shop has never left its roots. We maintain a passion for Southern California culture and its surrounding community and always will.
Obviously you've been around since the start, what's the vision for the future?
To continue growing, building lasting partnerships and creating product based on "Quality, Durability and Good Looks".
What is one motto the brand lives and breathes?
"See You Out There"