You might have seen beautiful flower crowns + bouquets from The Nesst (@thenesst) grace your Instafeed lately. We're total suckers for a fresh bunch of blooms. So, you can imagine our excitement when we found out that our fave florist is also a fan of SurfStitch exclusive label, The Hidden Way.
Ness Scharkie, owner of The Nesst is a girl that lights up any room with her infectious laugh and beautiful smile. We recently caught up with our gal pal, for coffee and cake at her favourite local haunt, Bam Bam Bakehouse in Mermaid Beach, QLD.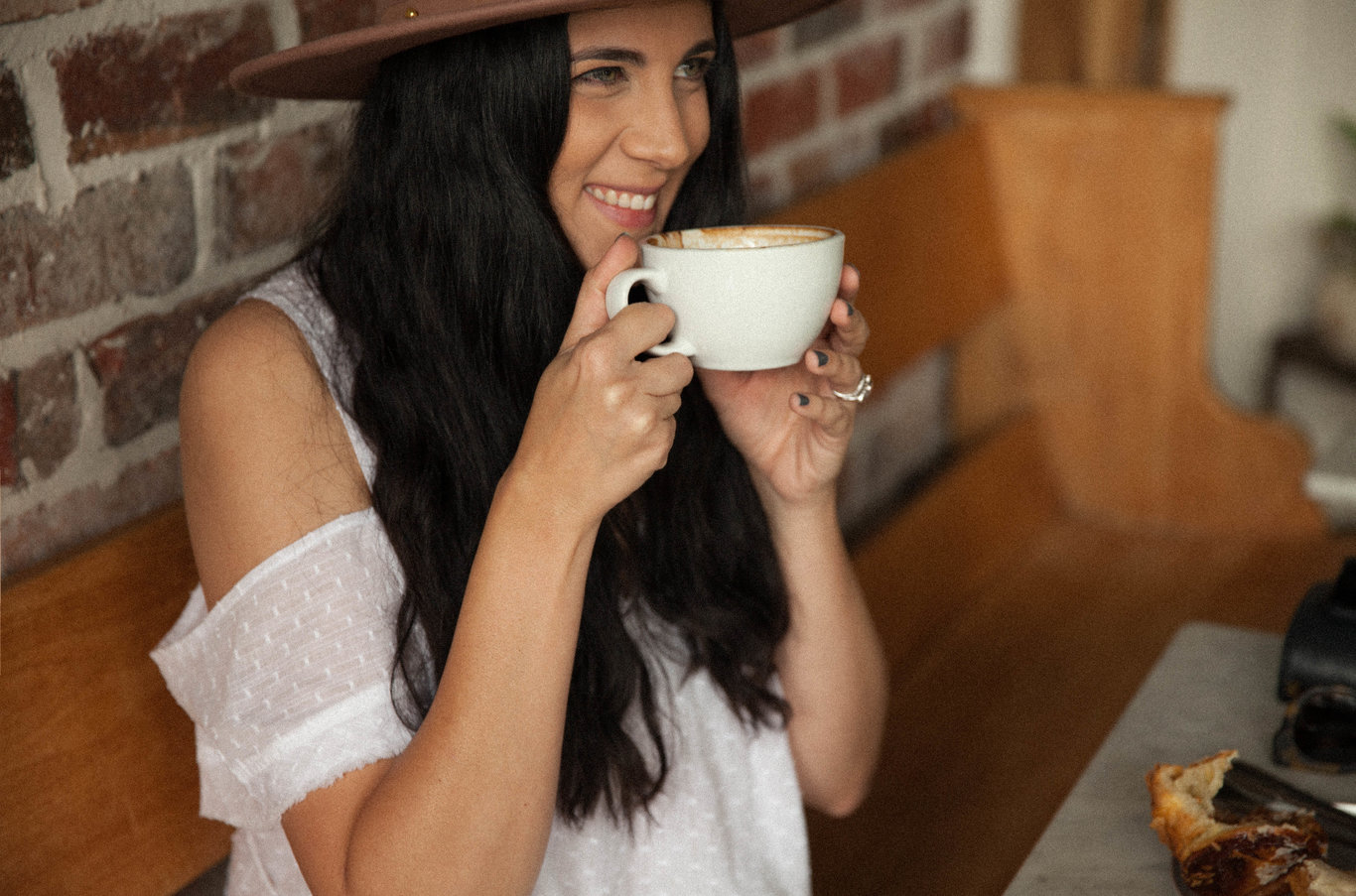 What's it like working with plants, what was your inspiration to get started?
I have always loved flowers so that was with me from the start but the floristry part of Nesst was completely a fluke. I was a professional makeup artist for several years + working full time in retail when I started to create artificial flower crowns as a hobby! My friends + workmates started to wear them and at the time Instagram had just launched. They were picked up by Dissh Boutiques and a few years on I moved into fresh flower crowns, from there it progressed into bouquets etc. Now makeup is completely gone and it feels great to just be focusing on flowers.
Working with nature is a very beautiful thing, you get messy, some events can be stressful + occasionally spiders decide to pop off a leaf to say hi (eeeeeek) haha, but I LOVE this world I have organically fallen into.
You recently went full time working on Nesst, what did that feel like?
Oh gosh, it was such a personal release + a creative shift in my brain!
I was very much spreading myself too thin + wasn't able to harness all my energy into my own space. Luckily, my incredible boss / friend completely supported me + Nesst, so it was really sad to leave a workplace I thoroughly enjoyed.
However, it sure does feel special to finally be able to focus completely on Nesst.
I think a huge percentage of us think we can do it all, but sometimes we need to reassess it all + to remember life has to be lived amongst the busy. Work / life balance is by far the hardest thing to master. More road trips have definitely started happening which is AMAZING! We love coastal adventures.
What do you love most about your job?
I think it comes down to making people special when they are feeling down or more joyous on their milestone days. Flowers really do enhance or lift up the spirits in people, regardless of what the most negative of humans may say. Recently I have been able to do the flowers of a few funerals. Although it might be a sad thing to think about it really does feel special to help the family + friends celebrate their loved one with their favourite blooms. I get to hear their life story, what they loved + put a huge effort into making their last day meaningful. It is such a sacred thing to be a part of.
Tell us two truths and one lie about yourself?
I love a good dance floor. I'm half Maltese / half Aussie and I hate chocolate.
In your opinion what is the most underrated flower and why?
Sim Carnations for sure! They are fluffy clouds of happiness.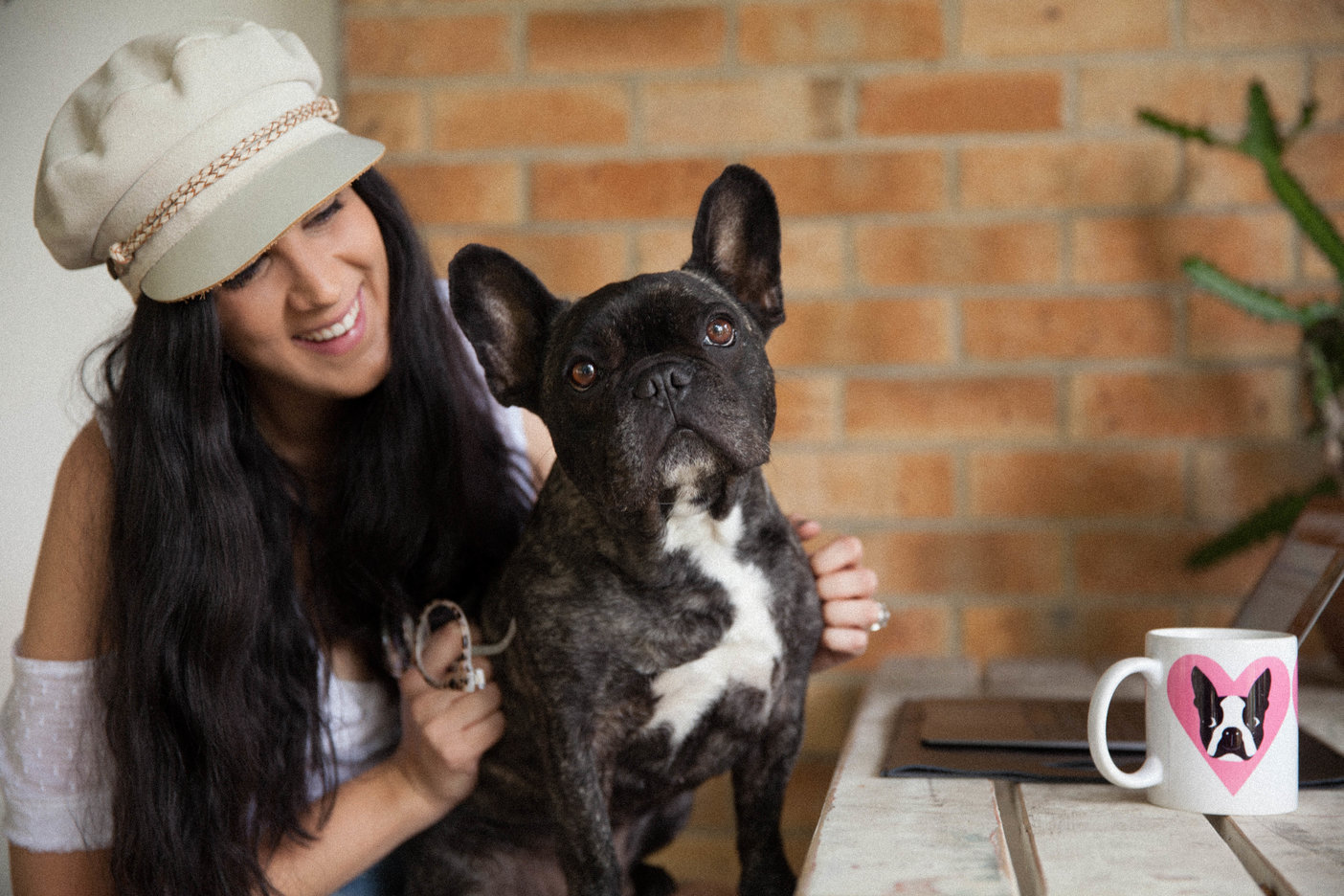 What's your morning routine?
Snoozing my alarm like 5 times haha. Going for a Walk (most days haha) Coffee + Breakfast, then emails.... and then into the home studio I go!
You do a lot of weddings, what has been your favourite moment?
Apart from Luke and mine, I would have to say when a Bride happy cried upon delivering their Wedding bouquet. It was truly an experience I will never forget.
What's next, are there any exciting adventures for Nesst coming up?
Relaunching the website! It has been down for a while to reset during this transition period + to add a delivery service to it for Nesst bunches. I am really excited for that to come to fruition.
There's some other ideas bubbling in my brain but until they are solid I can only say watch this space.
What's your go to piece of clothing?
Jeans in winter + flowy dresses / overalls in summer. I am a biggggg time lover of hats and sunglasses too! You won't see me very often without them.
What music do you listen to while creating?
I always love bands like Led Zeppelin, Rolling Stones etc but recently, I have been loving listening to artists like Big Scary, Arcade Fire, The XX, Vallis Alps + Lorde a lot when I am creating. I am also a huge RNB fan so I have a heap of playlists that I have on repeat too.
Lately I have been listening to a heap of podcasts lately too, it keeps the inspiration flowing.
Three things you would take with you on a deserted island?
If people are allowed in the things... My husband Luke, our dog Jetson + our van to live in. If people aren't allowed... hat, sunglasses and a reallllly durable pair of swimmers to last me until I am rescued!
Red wine or white wine?
Red wine all the way! Pinot Noir is a favourite.
Your favourite party trick?
I don't know if this is necessarily a party trick but I know all the words to Niggas in Paris by Jay Z / Kanye. haha!