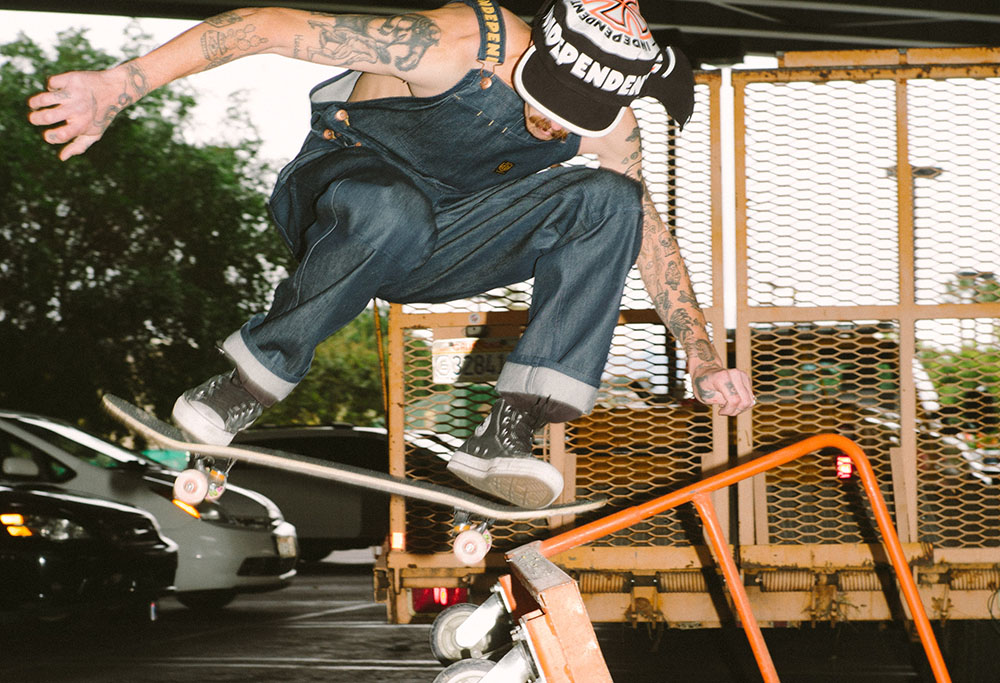 The wait is over. The latest Brixton X Independent Friendly Union collection is out! [shop now] In a sweet blend of Brixton's timeless style and Independent's Cali skate heritage the collection delivers a range of Jackets, Hoodies, Sweatpants, Shirts and Tees – featuring a merged Brixton/Independent logo to boot. With a handful of ambassadors shared between both brands, the collection has come to life on the backs of Kenny Anderson, Dolan Sterns and Justin Henry who all feature in the latest lookbook.
With a slew of unique details including screen printing, colour-statement stitching and a rad logo redesign we were keen to get some behind-the-scenes info on what inspired this collection to come to life. Luckily, we were able to get our hands on Peter Stoddard, the Design Director for Brixton [shop now]. Peter is the brother of David Stoddard who originally founded Brixton back in 2004 after working at TransWorld Magazine. Peter came on board a few years into the Brixton journey and is instrumental in bringing the timeless Brixton style to life each season.
We chat to Pete to find out what inspired the latest collab with Independent, what the process involved and how exactly they're intending on celebrating this release.
Join the conversation!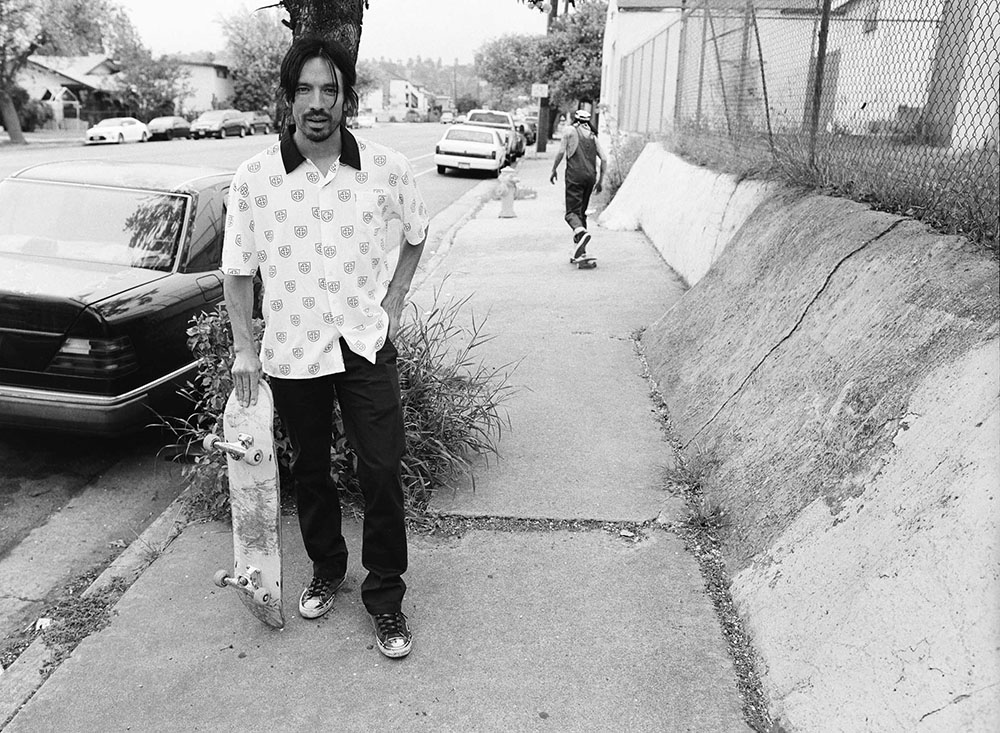 Give us a run-down of yourself and your position at Brixton [shop now].
My name is Peter Stoddard and I'm the Design Director for Brixton.

The latest collaboration with Independent is epic. Can you give us a run-down of what first bought the collection to life?
We did our first Independent Friendly Union a few years back in 2015. It was a really fun project and awesome to work with such an iconic hard goods brand and we had been wanting to team up on another collection when the timing was right.

What makes it so different from other collaborations you've done in the past?
We got to change it up a bit for this F/U with Independent. In 2015 we did a collection inspired by vintage Independent products. For this new collection we focused on custom cut-and sew-pieces - clothing you normally wouldn't see coming from Independent.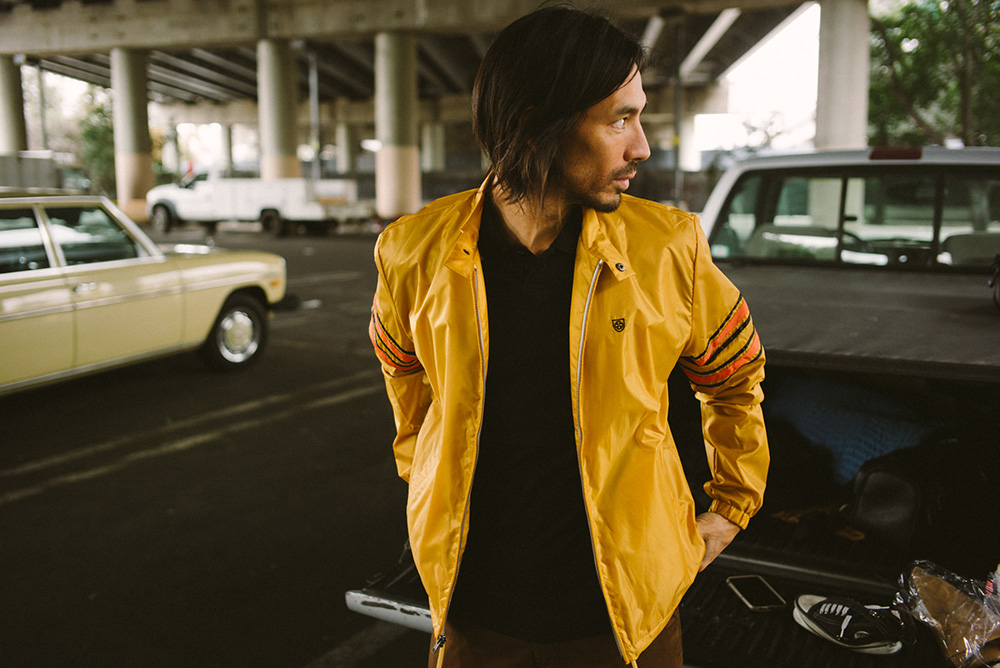 Who were the key people involved with bringing it all to life?
The Independent and Brixton brand teams. We share Kenny Anderson, Dolan Sterns and Justin Henry as ambassadors who helped bring the clothing to life as well. We also got legendary skateboard Photographer & Filmmaker Tobin Yelland to shoot our riders for the collection lookbook, so that was bad ass!
Let's talk inspiration and design processes. Who makes the final calls to meet both brand messaging, and what's the process from first putting pen to paper to eventually seeing the final product in store?
It starts with a phone conference, ideas from Independent, ideas from Brixton and then we hit the ground running. We create overviews which are computer generated designs with all the concepts we talk about. The we'll meet again to go over the collection to say what we love or what we'd like to change, until we get it perfect.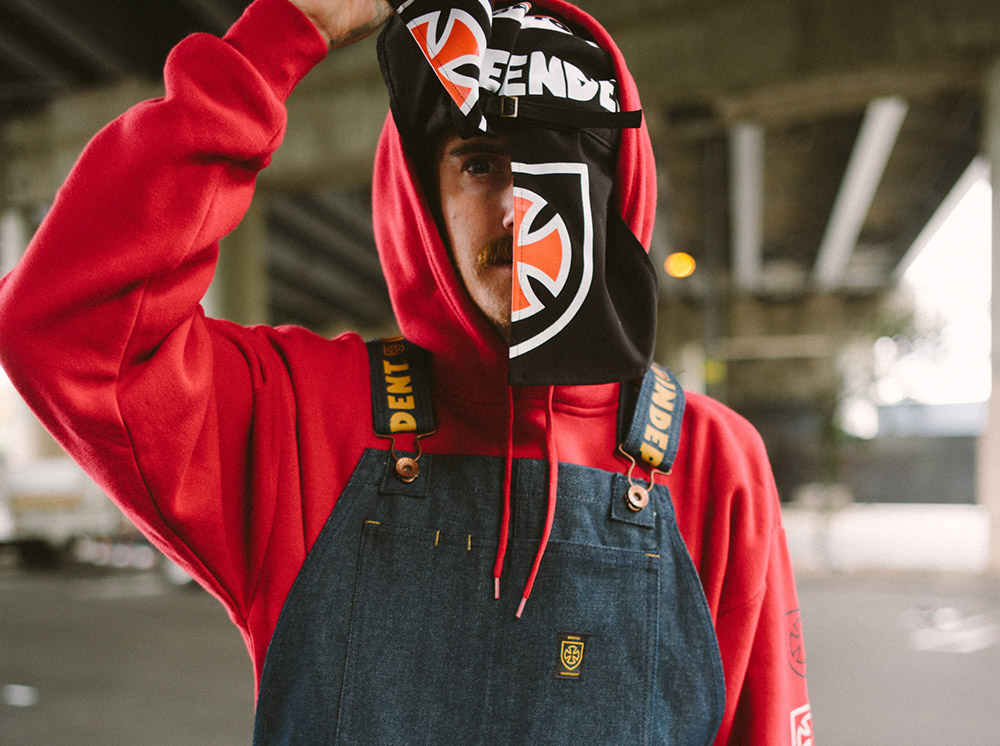 What's your favourite piece and why?
I have two favorite pieces - actually three! The Yard Denim Overalls, Yard Denim Jacket and the Trial Woven shirt. I dig the Overalls because of all the unique details like Indy yellow stitching and the screen print on the straps – I've never seen this done before and it looks so cool. The denim chore coat because it's a chore coat who doesn't love a good denim chore coat??! The Trial Woven is just something so different you wouldn't normally see coming from Independent – it's more of a fashion woven shirt with our two logos combined for the all-over print and the black color blocked collar adds the coolest finishing detail.
How did you and team celebrate when the final pieces were given the tick of approval and you could begin showcasing it all to the market?
Stay tuned! We're going to be having some rad launch parties and giveaways that could possibly be near you - hopefully we can all celebrate together!
BRIXTON X INDEPENDENT FRIENDLY UNION [shop now]