Few things are more maddening than plugging in your card details, waiting two weeks, and opening a package of ill-fitting shades. Instead, after sighing in the mirror, cursing your nose, cheek bones and the model they looked so damn hot on, you decide, they must be returned. But, instead, the next day you perch them on your crooked beak. Your overtly critical, and sometimes downright mean friends pound you, your face, and those stupid frames to a pulp. You then proceed to banish them into the drawer of misfit sunnies where they will never fulfil their purpose.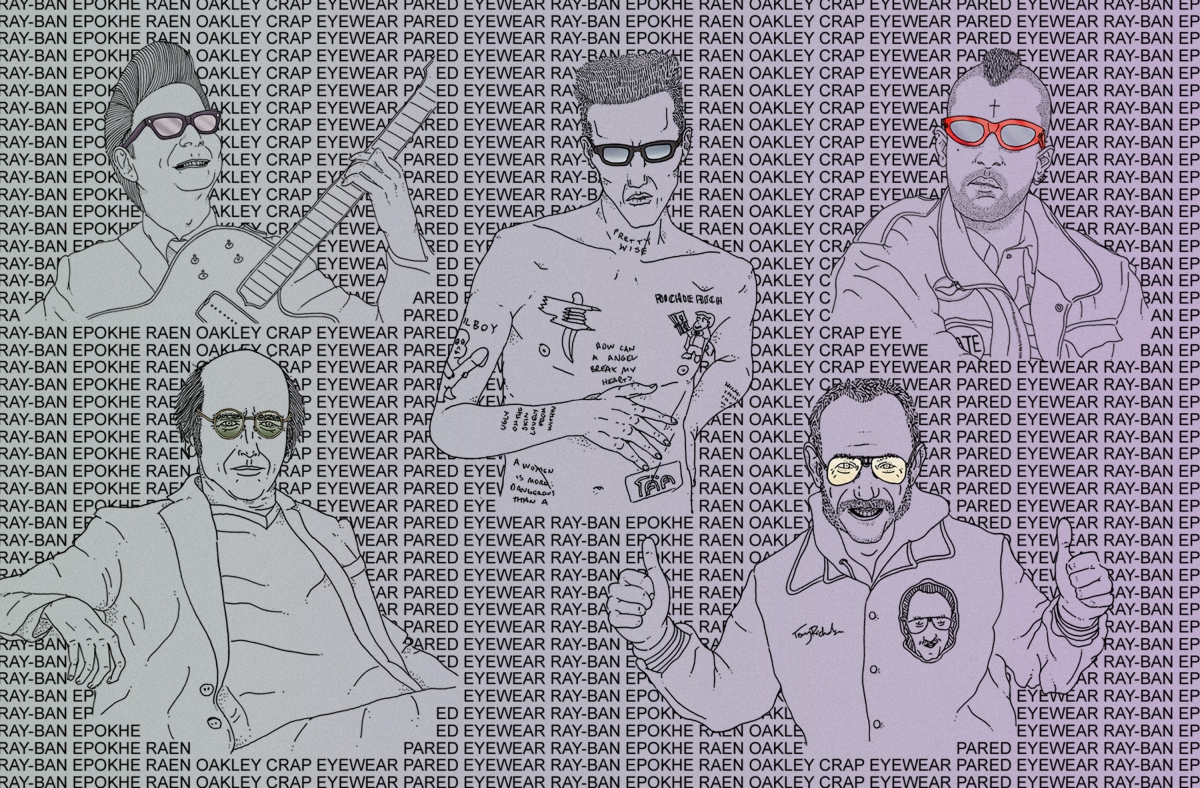 To make things that one step easier, we linked up with our pals at STAB to put together this guide to teach safe sunglass selection for every man and woman ready to make an impulse buy. There's an art to choosing frames that suit your head, no matter your symmetry. We invite you to lend these unlikely ambassadors a minute of your (surely) busy schedule!
Ray-Ban, Round 50 - Ambassador, Larry David.
The Round 50 are only a slight variation from Larry's go to frames. I'd like to think these would be the shades he'd opt for if he were to step aboard a yacht and complain about the entire experience. Mr David carries a polished globe and an oval face. A face that suits any style he desires - plus, he is LD. If you're a proud narcissistic with a penchant for shattering people's feelings, try some gold framed Ray-Bans with envy green lenses.
Click HERE to check them out.