You may remember him from his star role appearances in many of Taylor Steele's earlier projects, but since then Kalani Robb has retired from the World Tour, started a family and made the move across the North Pacific from Hawaii to the neighbouring shores of Southern California. One thing is for sure, the style and grace of Robb's surfing is something that we all will never forget. Don't worry, the Hawaiian born surfer we all came to love over the years is now back in the world of surfing, dominating his now local cold water line ups, juggling his life in the movie business and living the California dream.
We caught up with KR to talk life after the World Tour, the secrets to stay looking so full of youth and of course, his new arrival products with Channel Islands and Catch Surf.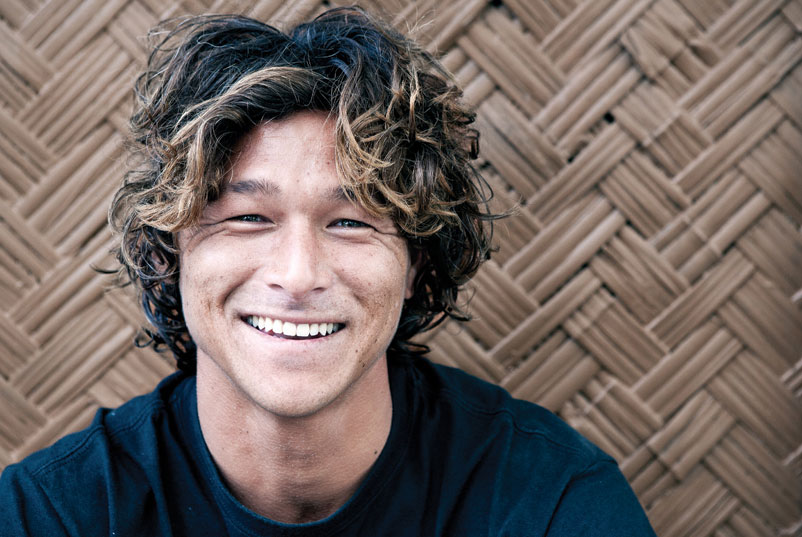 Kalani, thanks for catching up! Whats been happening? The last we heard you were working in marketing after making the move to California?
Well, I definitely stepped away from surfing for about two years and tried my hand at a real job for a change, which looking back, was not my life calling at all. I ended up doing marketing for a Biotec company, wearing suits and ties. I looked pretty sharp in those suits, but wetsuits are my suits of choice. The tour life was gruelling and I felt that I had done all I needed to prove to myself that I needed to. A lot of people were like "why would you quit the dream tour?" These days I wanted to challenge myself in a different way, rather than the same thing I had been doing, which was doing TV shows with my friends called the 'Drive Through' and just kinda seeing what I could do on a bigger platform on the Hollywood scene doing movies and commercial work. It was my way of changing life's channel, if that makes sense. From there I did get a couple movie rolls and a few commercials so I was having fun with that and it was working out great. Then I started to really missing my friends and surfing. One day I was watching the Surfline camera and Pipe was going off and that was it. I then decided enough was enough, it was time to come back home to surfing where I belong.
Living now in Cali is great because I did want change and to change anything in life you have to change yourself, or you could call it reinventing yourself. The reason for the move is because my wife is from Cali, and I know Hawaii is good for me, but would bore the shit outta her over time. So we go back during the Winter and spend the rest of the year in Cali. Being here is important at this point in my career because I'm accessible to all my sponsors at all times and not a ocean away for work. The waves are pretty bad most the time, but I have so much more opportunities in Cali to do the things I've always wanted to do, but never had the chance because I was in Hawaii.
When's your next surf trip? Where are you going and who's joining you?
I do trips pretty randomly so really no telling when ill be going on another one. I have a few promo tours I'll be doing this Summer on the East Coast for Catch Surf, which in the past would be a chour for other sponsors, but with Catch Surf is a total blast and somehow I look forward to it. It's the product and mentality of the brand that makes it fun. Soft boards and super fired up groms makes the tour sick. Not to mention the owners of the shops, they can't escape the fun bug and always end up having more fun than the groms do. WRV's owner last year made my whole year! If you have seen our video then you will know why. If not, watch it and you will laugh your ass off!
Tell us about your new pro models? We know you've got a new arrivals with both Catch Surf and Channel Islands. What's different?
Yeah, I've had an amazing welcoming back to my second go at my surfing career and my sponsors have really made it happen in big ways. My pro model Beater is going crazy and is the number one selling board at Catch Surf and my new Mini model Channel Island board is about to be announced and is pretty sick, I'm really excited. I also have my second Catch Surf signature trunk coming out soon and I'm very excited for people to see that. It's a trunk that is made for a surfer made by a surfer and not by the company telling the surfer to make it how they want it. I'm pretty pumped the boss is the type of guy who wants to really do things the way he wants to do it, regardless of what others think. That's the secret to the company success, to be different and do different. I'm having a lot of fun with Catch Surf and it feels good to be heard and have my ideas being done and come to life, no matter how crazy they seem.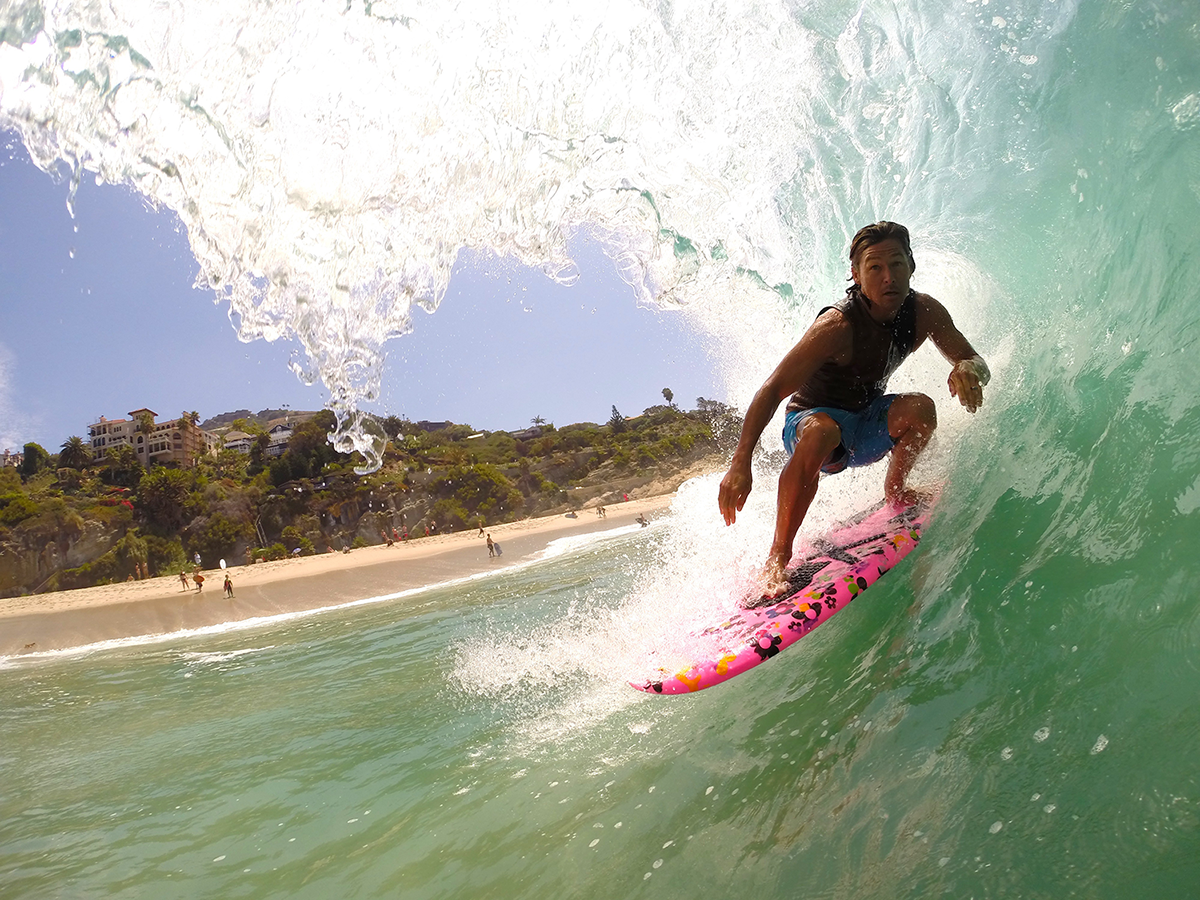 Best things about a Beater board?
The Beater board is a game changer, if you haven't tried it its hard to explain , but it's the best board on earth to have fun on. It makes a just ok day of surf an amazing day. Just ask J.O.B, Julian Wilson, Chippa Wilson, Johnny Redmond, and every kid out there in the surf these days screaming and raging having the best time. It's a whole other way to enjoy the surf and ocean and just adds to your quiver of fun boards in your rack.
Favourite spot ever travelled? Why?
My favorite spots are Bali and Oz. The waves people, beer, food and weather is always perfect. I always look forward to going to both places as much as possible.
How is married life and life as a dad going? Your daughter is 3 now? Do you take her surfing yet?
Married life is amazing and I love being a dad and husband more an anything in the world. My daughters name is Kea and she is completely nuts. She is why most people follow my IG account and has been claimed by many as their "spirit animal" whatever that means. Her antics rival her dads and it has been said that she already out shines me at the age of 3. I don't want her to be a surfer, rather a golfer or tennis player. I imagine her to be something that calls for high energy and zero fear, so she'll prob be a surfer.
One question some of the older crew all gotta know, what are the secrets to stay looking so young? Is there a certain cream you aren't telling us all about or what?
Looking or staying young secrets? Yeah, don't do stressful shit as much as possible, surf more, work less, marry a smoking hot wife that keeps you happy and out going, surround yourself with positive people and not negative people. Oh, it also always helps to be part Asian, we stay young looking.
Who are you currently surfing for?
GoPro, Catch Surf , Drone Fly, Lets Party Traction, Channel Islands, Speaqua (water proof speakers), Kona Red (Hawaiian energy drinks) and Mini (cars).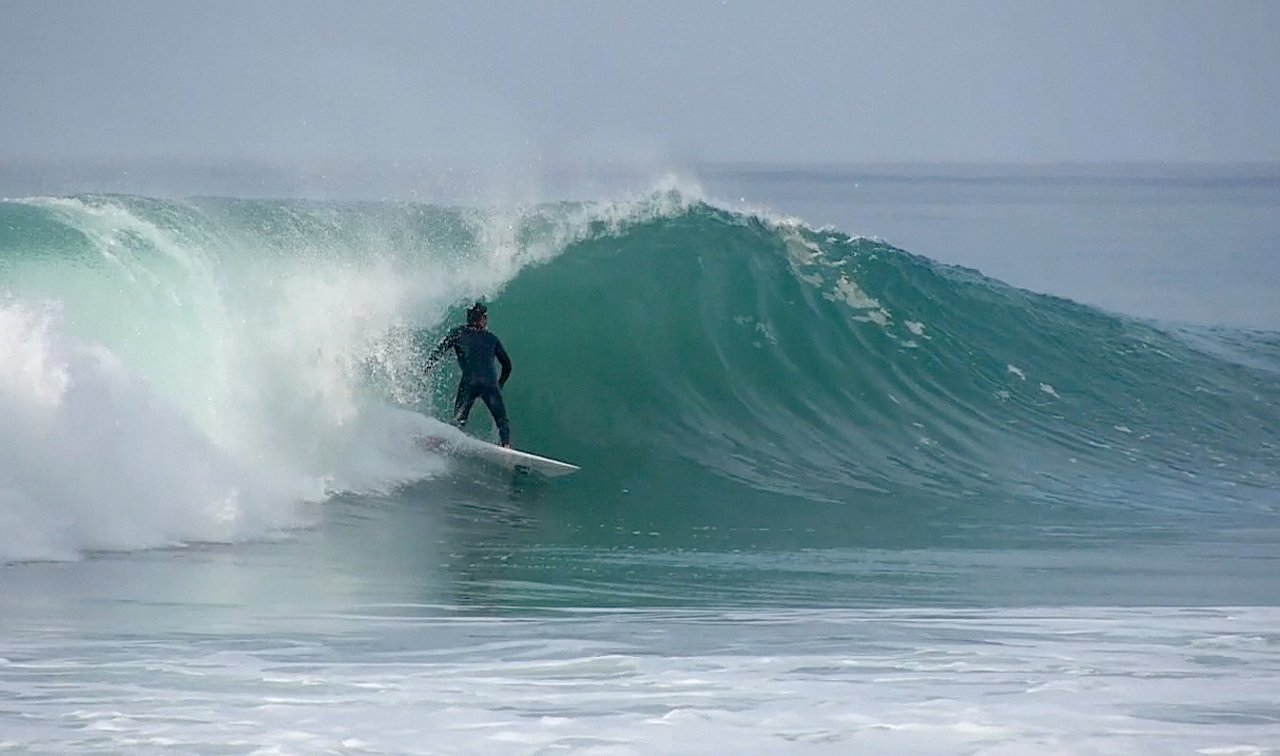 Any plans to appear in some more Hollywood movies now you are over there amongst the action?
Yeah, you never know where you will see me these days. Surfing comes first again, but I appear on the TV here in the US here and there in movies and commercials.
Tell us about one of many career highlights?
My biggest career highlight is about to happen this month actually. It's a personal achievement I've been striving for since I can remember. I can't really say what it is yet, but let's just say if you are driving on the 405 in Cali this month you will see what I'm talking about. I've been working harder than I ever have in my surfing career, because lets be honest, I'm not the young buck anymore. Here's the thing, surfing is a young mans sport when you are competing on Tour, but surfing will always be a lifestyle till the day you die. So my goal is to represent that lifestyle at the age I am at and show everyone that free surfing and living the life doesn't mean you have to be a tour surfer and that surfing is a lifestyle more than anything else. The lifestyle is what makes surfing what it is and what makes surfing the money. I used to represent the competition surfer and going for ratings and points, now I represent the lifestyle and essense of the sport. For the next few years I'll be doing all the things I've ever wanted to achieve outside of competing and more on the marketing and creative side of the sport. I have a lot of ties outside of the sport and I want to incorporate them and see what comes about.
Between shooting for Campaign and Loose Change just to name a few of my favourites, what has been the funnest movie to work on overall?
Doing all the surf movies with Taylor Steele made us all who we are today and really showed who we are by playing around and making funny spoofs and such. Today it's taught me what I've needed to make it to the next level being in Hollywood movies, which was not planned at all but made all the difference in being prepared mentally to just go for it. I've got to say 'Forgetting Sarah Marshal' was my most well known thing I've done, but my favorite would be everything I've ever done with my friends and Taylor. It's wild cause most my Hollywood stuff I've done has still been with Taylor. The last commercial I did he directed. When I walked into the casting I saw him and was like "WTF!" He just smiled and we laughed. I later talked to him and said "How weird is this Tay, we use to act like we were here doing this Hollywood stuff and now look at us really doing it." I guess we were on to something and we still are going strong with our dreams and the momentum crew is still alive and well. Thanks Steele'Dogs for really show casing what we can do. We wouldn't have done it without you and your vision!
Any plans to return to Aus? Come play ping pong and surf Burleigh with the SurfStitch crew?
I'll be back to Oz very soon for the Catch Surf tour from Sydney-Goldy, so get the schooners and ping pong ready boys!