From handstands to board transfers, it was girl power galore on the final day of Byron Bay Surf Festival as some of the world's finest female surfing talent came together for the Freestyle & Stoke Mermaid Sesh. A non-competitive event, the ladies paid homage to women's surfing history, all riding slick single fin logs, calling each other into each wave with support and non-stop smiles.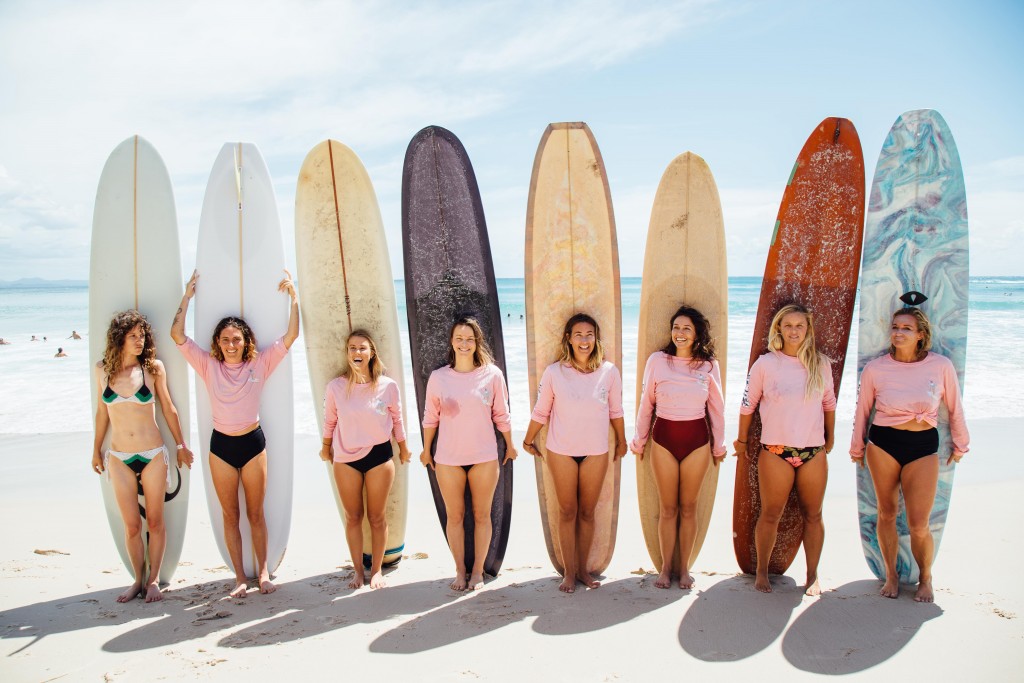 Featuring a line up of local and international powerhouses including Josie Prendergast and Lauren Hill, the event had the lady sliders clearly having a blast as they came and enjoyed the culture that together, that shaped their lifestyles.
Sunshine and the Eccentrics owner and local surfer Cass Hurrell predicted "it's going to be us splashing about, enjoying the ocean..it's quite beautiful and relevant to surf culture now and what BBSF is all about…you celebrate women's surfing no matter what shape or size, we can all surf…it's about celebrating who we are".
Heading out into a beautiful, clean, crystal clear 1-2 foot conditions, the girls quickly got to worky, with local rider Birralee Jean setting the bar high with some epic headstands. American surfer and star of surf film Given Daize Goodwin loved her time both in the water and at the festival. "We've been to so many festivals recently all over the world and this is the best one...I love that it's not competitive and the girls are just having fun" she said excitingly.
After half an hour of fun, it was Maria Nilsson that took out the top prize for 'maximum stoke'. We managed to pinch her for a few seconds to hear more about the event.
Congratulations on winning - how did you go in this session?
I was so nervous! It's pretty intimidating having a big crowd watching you, even in a "non competitive" event! The rest of the mermaids too were feeling a little bit overwhelmed. But as soon as the first set of waves came we all started to relaxed and we totally forgot that we were in some kind of competition, a lot us didn't even hear that our time was out and just kept surfing haha!
This was a non competitive surf session.. judged on pure stoke. What does it mean to be judged by your peers for having the most fun out there?
I am not sure how we can judge someone on their ability to "have the most fun". Maybe I was having the more fun, maybe not, it doesn't really matter. A huge part of my stoke in the surf is due to sharing waves with people I love, I could not have won without the presence of those epic humans.
What does surfing mean and do to you?
Surfing is an impulsive sport and full of surprises in so many ways. You have to take action depending what Mother Ocean creates and delivers for you each time. You have to go with the flow of the ocean. There is no way to plan your ride, the ocean can change at anytime and remind you that she is almighty and powerful. I think it is a perplex form of creativity because you never know what your mind can do with the surprises the sea can throw you into. It also gives me the ultimate stoke on life!
Who else was in the Mermaids Session that you thought was having a blast?
I think we all were having a blast out there. I mean come on: empty Wategoes on a Sunday, epic waves, sun, friends... What else could you ask for?
There's a lot of women surfing in Byron Bay.. it's a bit of a mecca for female surfers, in fact Lauren Hill said she thinks there are more women surfing in Byron Bay than anywhere else she's been in the world. What's your take on that?
I agree! Some days there are even more "gurfers" (female surfers) then there are men surfing. I have never seen that anywhere in the world and it's very encouraging for the future of surfing. A few months ago I was travelling with my friends in France, and we got to a local surf spot in the Basques Country. It was so nice that day and we were the only 3 girls surfing. At first of course, we were a little bit intimated but then my friend Maddie took off on a bomb wave and we were yewing so much, the rest of the line up changed energy and everyone started to encourage and cheers each others on waves. It's funny to see how this happy energy has a ripple effect on people. Women bring support and grace to the line up, it's epic!
Missed it? No worries! Check out the girls in action!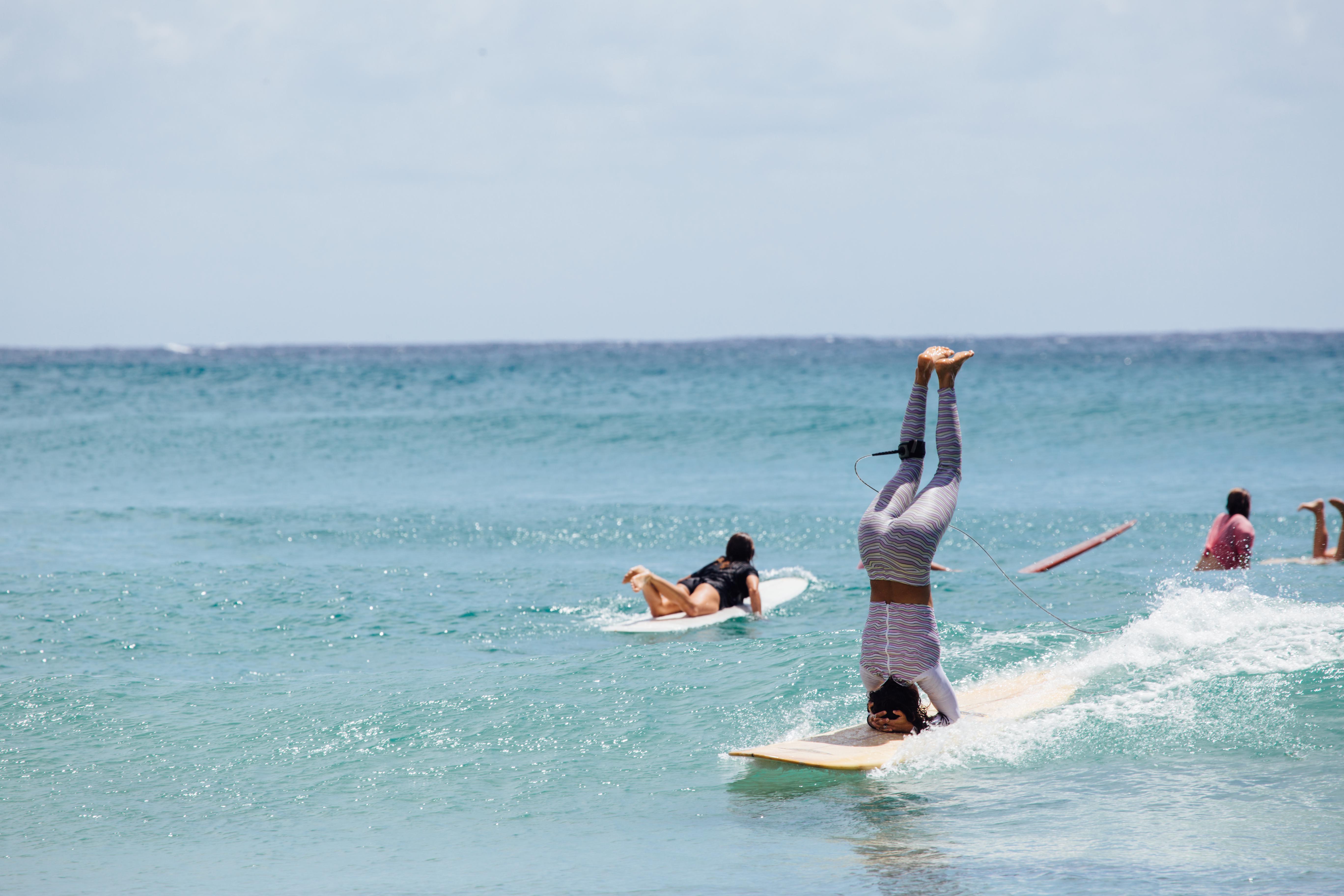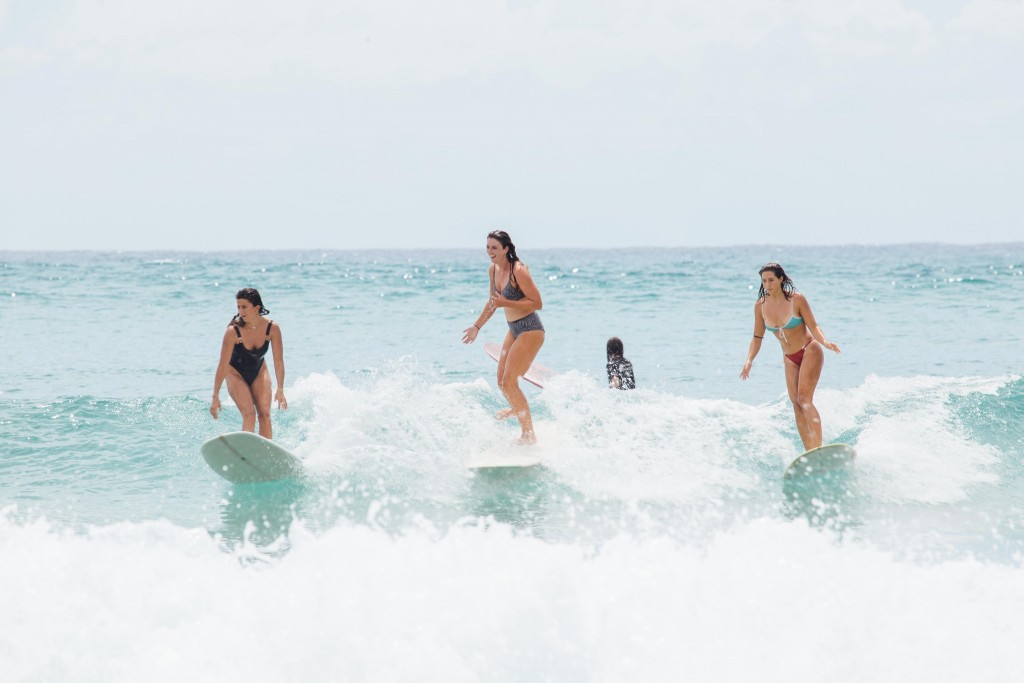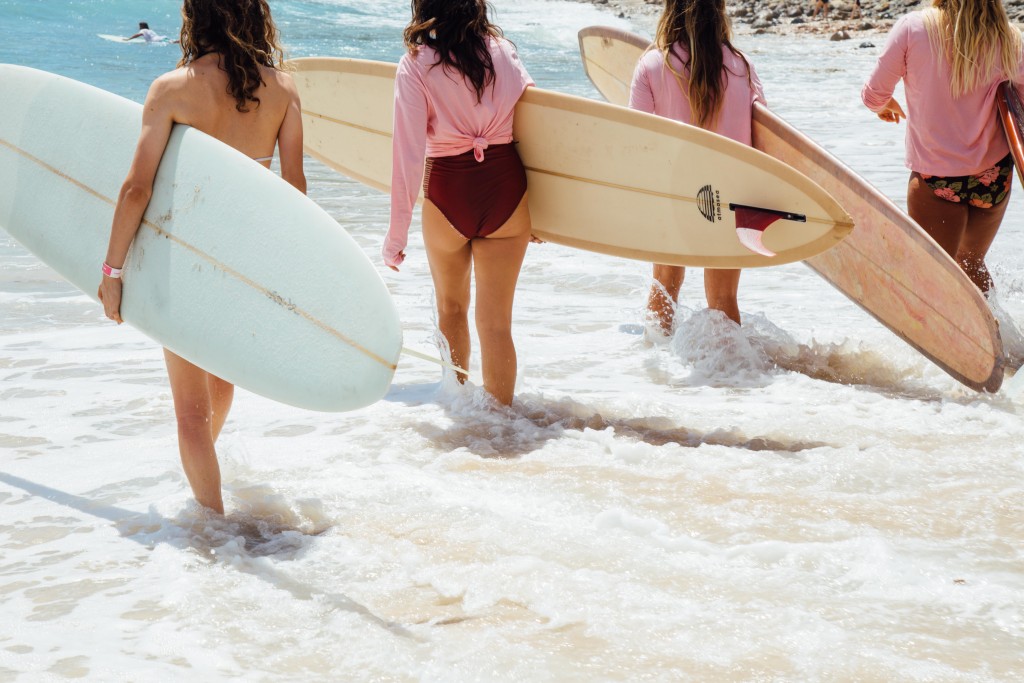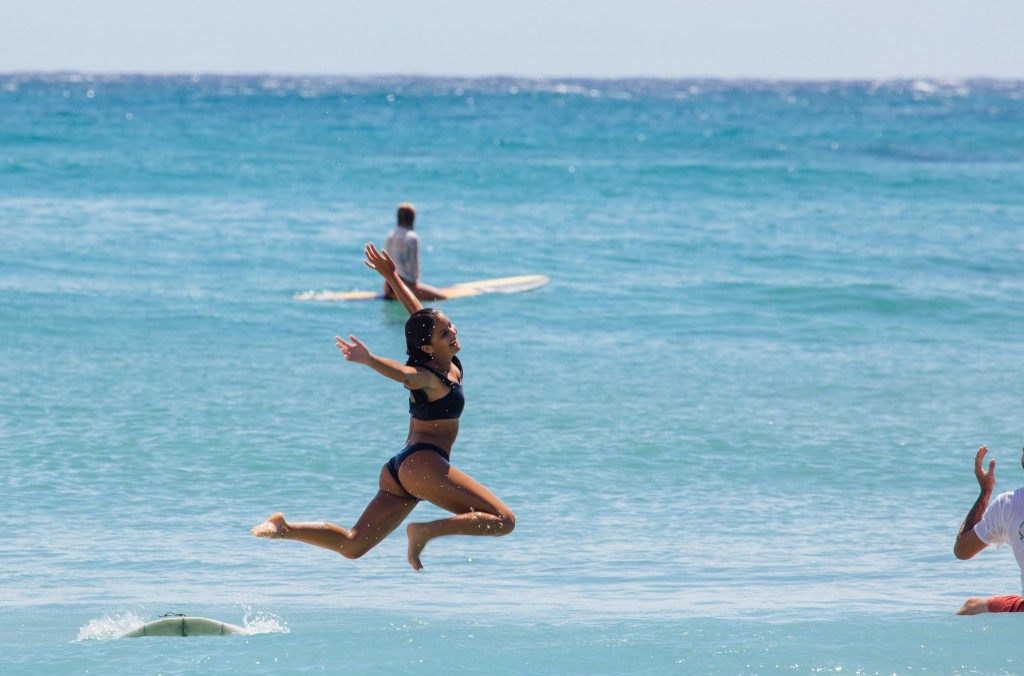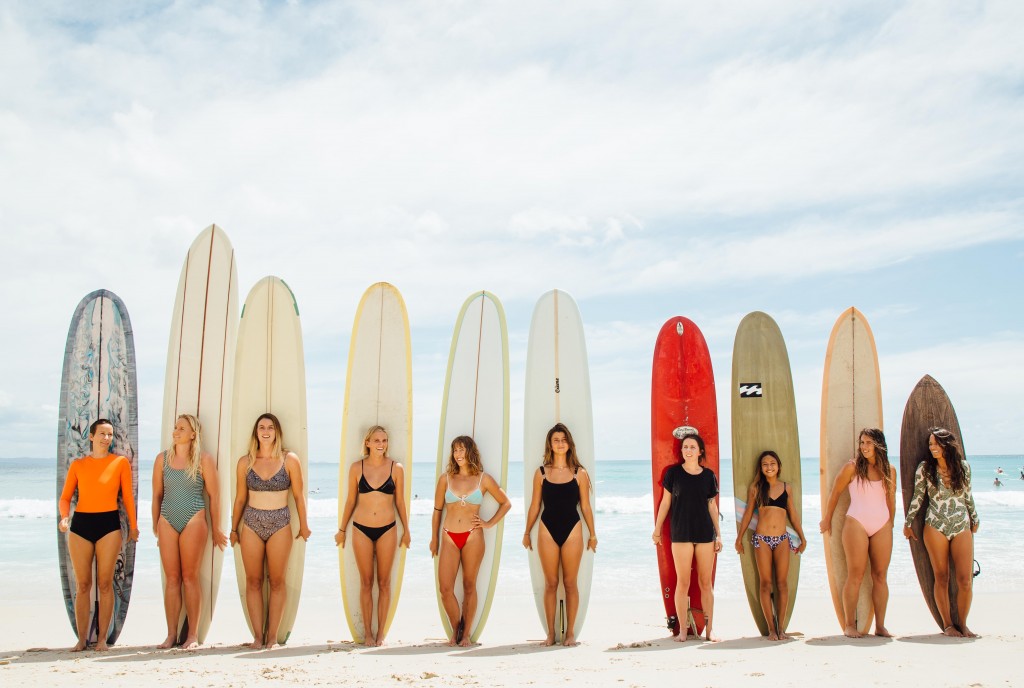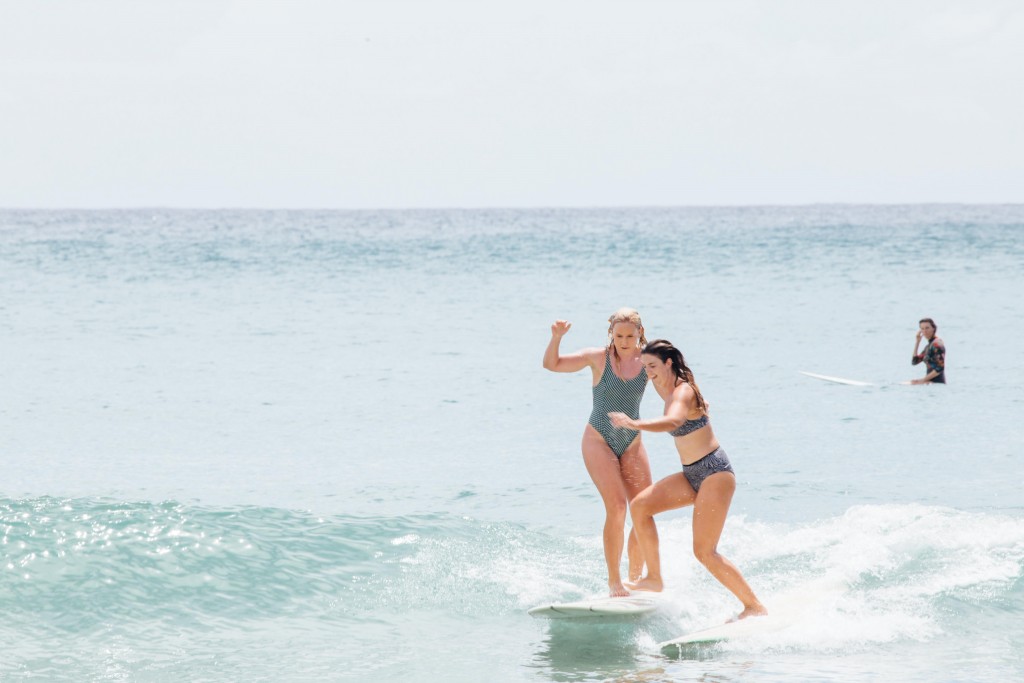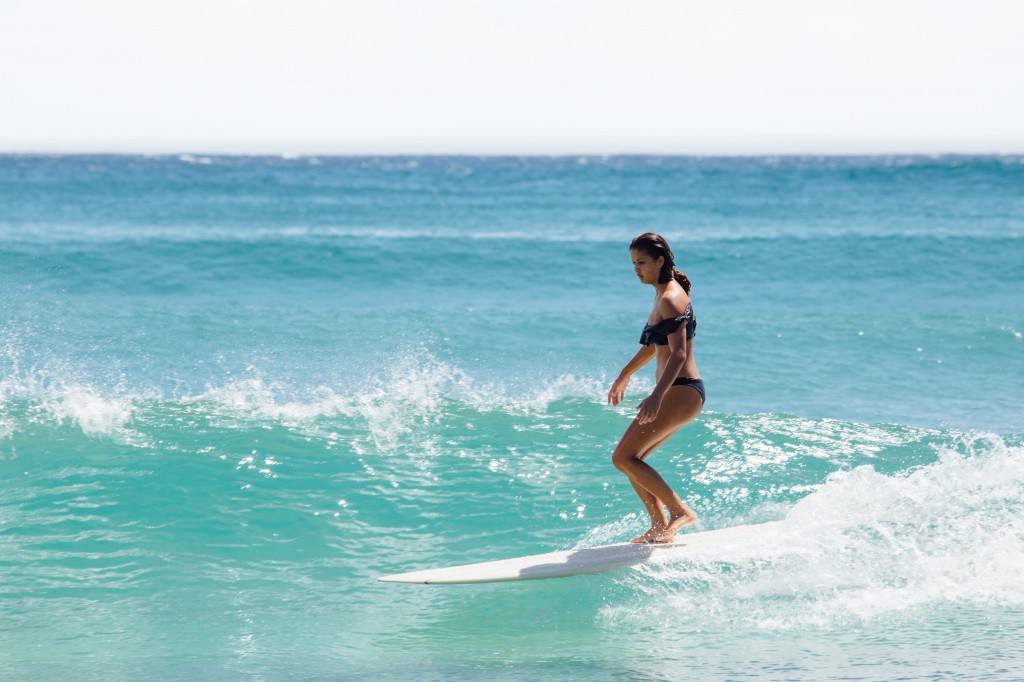 *Imagery by Sarah Belford.