SHOWCASING BRANDS THAT PRODUCE ETHICAL AND ECO-FRIENDLY PRODUCTS
There's nothing like watching your kids growing and discovering the world to get you thinking about the planetary legacy you're leaving them. Add to that the need for products that are gentle on young skin but durable enough to withstand the wild ride of childhood, and there's a growing demand for sustainable and eco-friendly kids wear!
For the discerning parent, it can be a task to seek out safe, quality clothing that also promises a better future, and Suzannne Garske of Island State Co [shop now] is no stranger to this with two children of her own. This quest eventually led her and her husband, Mark Biddulph to create Island State Co – a children's clothing company inspired by their nomadic lifestyle chasing island and surf life with the kids in tow. We caught up to chat about what inspired Suzanne's unwavering commitment to sustainability, what it's like living as a family on Hawaii's North Shore, and their top tips for adopting an eco-friendly way of life.
Join the conversation!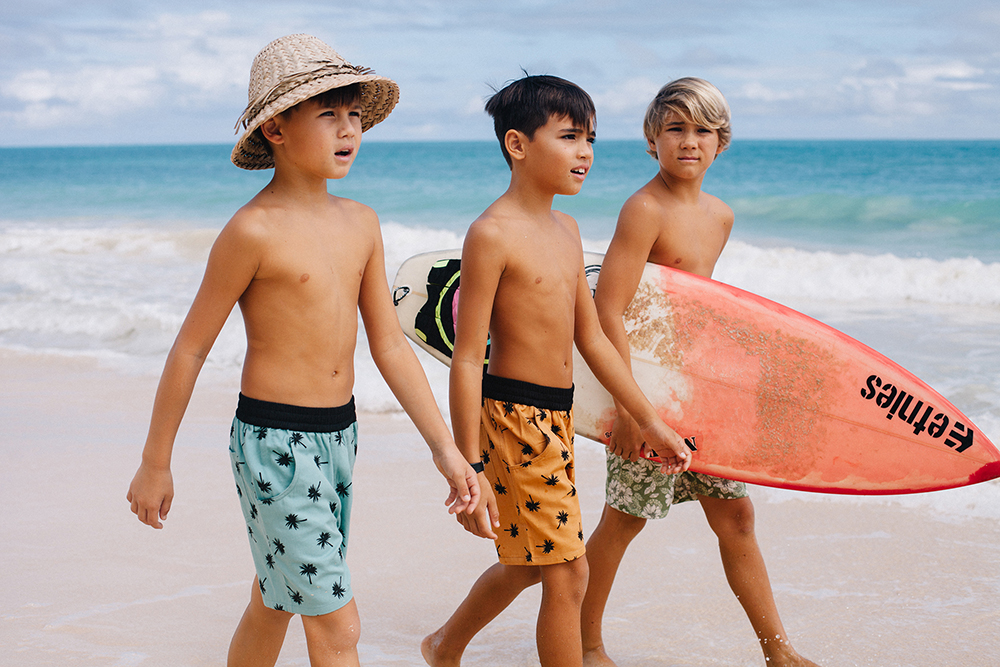 Suzanne, thanks for catching up! For those who don't know, can you tell us who you are?
Hi! We're an Australian family of four living on the North Shore in Oahu, Hawaii and before this we lived in Bali for five years. We're plant-based, we live simply but work hard, we love to travel and we all prefer to be barefoot.
How would you describe Island State Co and what inspired its creation?
Island State Co is an Australian eco surf brand for children. So much has inspired it's creation; a lifelong love for island and surf life, growing up travelling the hippie surf trail in Indo, having family based on a tiny island in the Philippines, travelling with our own family and a want to contribute to a more eco, sustainable and ethical planet. We aim to create safe and rewarding jobs in third world countries and provide quality eco surf clothing to families.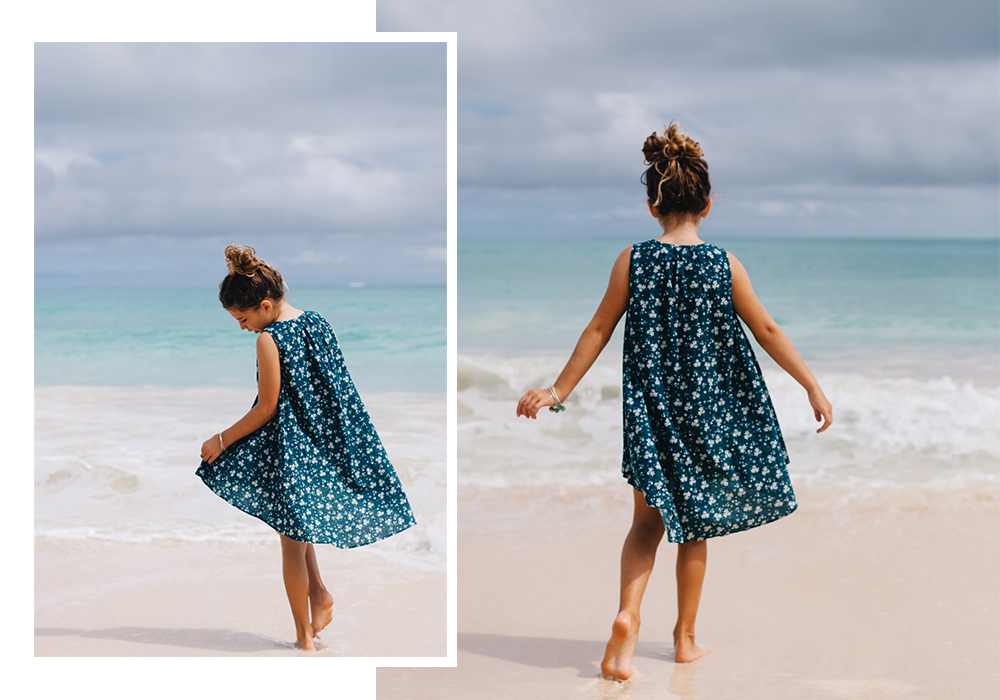 Tell us about the team that you work with every day.
We are such a diverse team spread all over the world! Mark and I are the Australian owners and we live in Hawaii, our manufacturing team run a totally GOTS Certified Organic workplace in India, our resident photographer and friend Lizz is part Filipino/part Dutch and moves between Bondi, Noosa and the Philippines, and our lovely artist Stuart is from New Zealand but lives with his little family in Indonesia.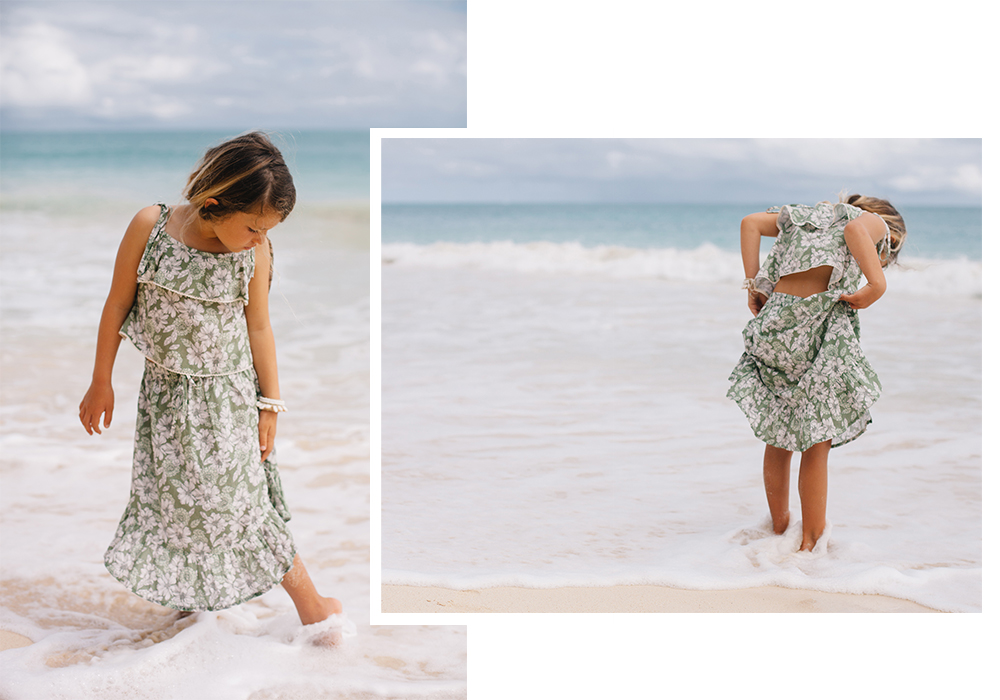 What prompted you to take an ethical and sustainable approach to the styles you create?
When we were living in Bali we became very aware of what the environmental situation really is on our planet, plus we were surrounded by and mentored by incredible entrepreneurs that base their work around building a better future for the world. The advancements in environmentally sound technology are huge; there is absolutely no reason to not make most products eco friendly and sustainable. As far as ethical goes, as soon as you start to travel you become aware very quickly how crazy it is that any human on this planet is suffering or being treated badly. It's not an option for us that anything we create will be at the suffering of another human.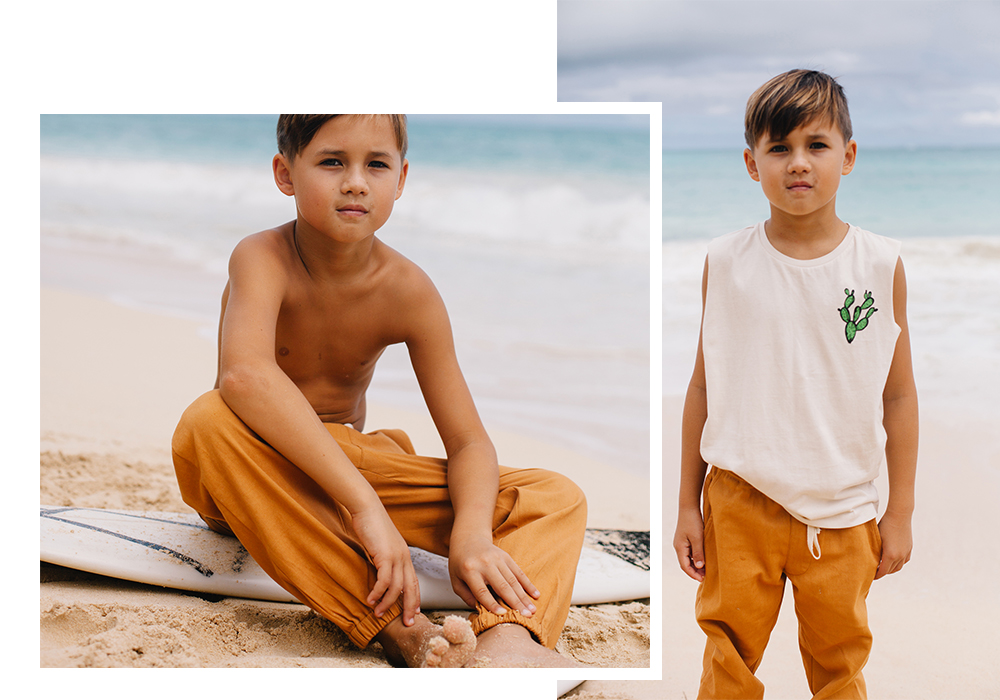 How much of your range is sustainable and why is this important to you?
All of our products are sustainable, eco and made ethically. We mostly use 100% GOTS Certified Organic Cotton, but we're also really excited about our ISKO denim and ECONYL swimwear material. ISKO denim is sustainable, which means very little water is used in the manufacturing process and no chemicals are released into the environment. ECONYL swimwear material is incredible! It's made from recycled ghost fishing nets and plastic bottles that have all been collected from the ocean.
We hear you've gone the extra mile with packaging too – can you tell us a little about this?
Packaging is our fun time to experiment! We've tried some crazy cool products; plastic bags made from Cassava trees that animals can eat and that also break down in water. We've tried up-cycled swing-tags made from drink coasters! At the moment we're playing it a bit safer with recycled bags and tags.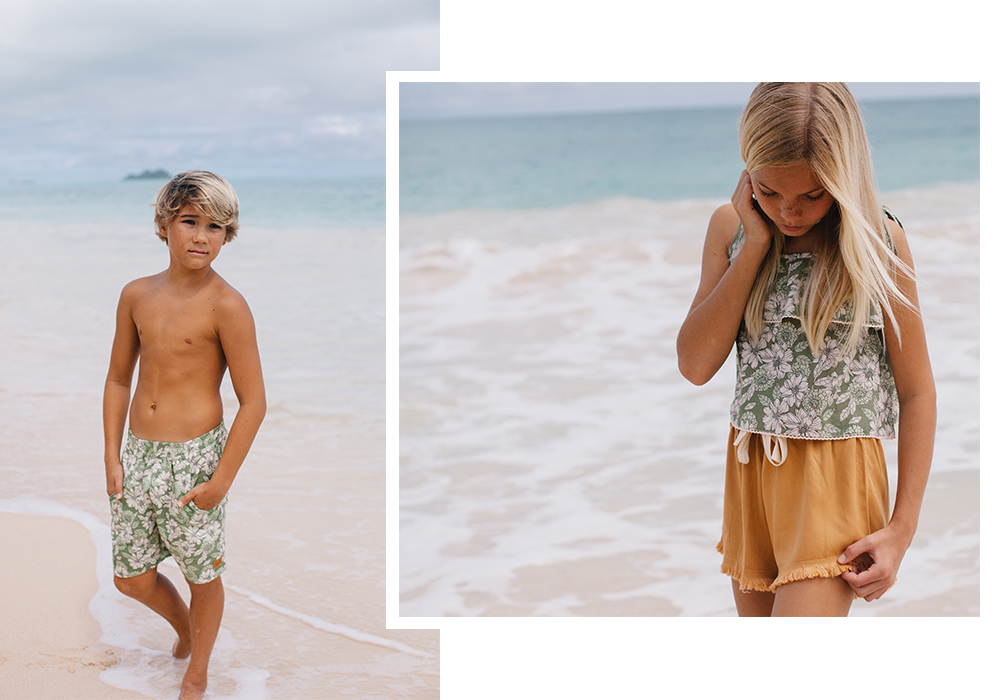 Can you tell us a little about how Island State Co support ethical working conditions for the people on the ground?
Being a GOTS Certified workplace, our manufacturing studio is monitored and checked by European stands. This includes fair workplace standards, work opportunities and advancements for all (no race or cultural discrimination and equal opportunities for women), fair wages, absolutely no child labor, work safety (e.g. not being exposed to chemicals), and job security. We also spend a lot of time in India with our manufacturing team. We all eat together, talk about our kids, talk about how to do better in regards to eco. It's very equal, there's no division.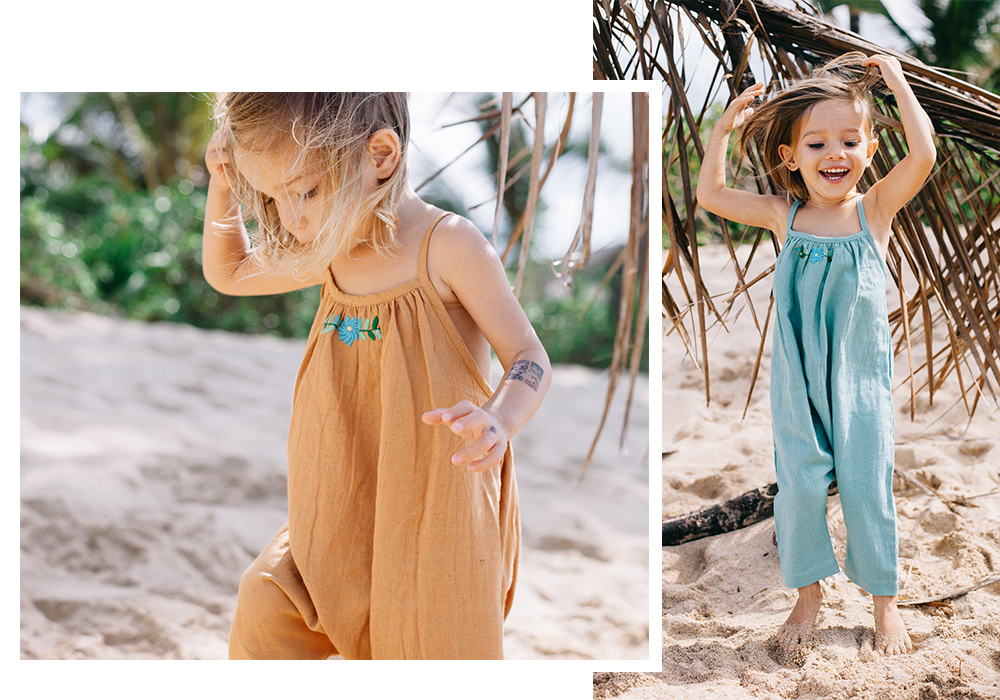 Since starting Island State Co, have you found yourself becoming more and more sustainable in your personal life?
Absolutely! Mark is the one obsessed with recycling and up cycling; he can be found each day going through our rubbish and will always tell us off if he finds recyclable items. He's also becoming the crazy, wild looking guy wearing up-cycled footwear (when he absolutely has to wear shoes that is), and uses only natural bath products. I'm more obsessed with our food being unprocessed and plant-based. Our kids are the moral leaders in our tribe, spreading love and kindness wherever they go. To be honest with you though, we're definitely not perfect and we're always learning. I think even just doing one good deed is enough, it's a start and that's all this planet needs.