She's the country girl living the big city dream and taking the fashion world by storm, and that is just the tip of the iceberg for the ever so talented miss Monika Clarke. Another stunner from the SurfStitch Swimwear Rituals Campaign, we were lucky enough to pick her brain while shooting in New Caledonia to discover her summer rituals, how she stays fit, her favourite beaches around the world and much, much more.
Welcome to the world of Monika Clarke.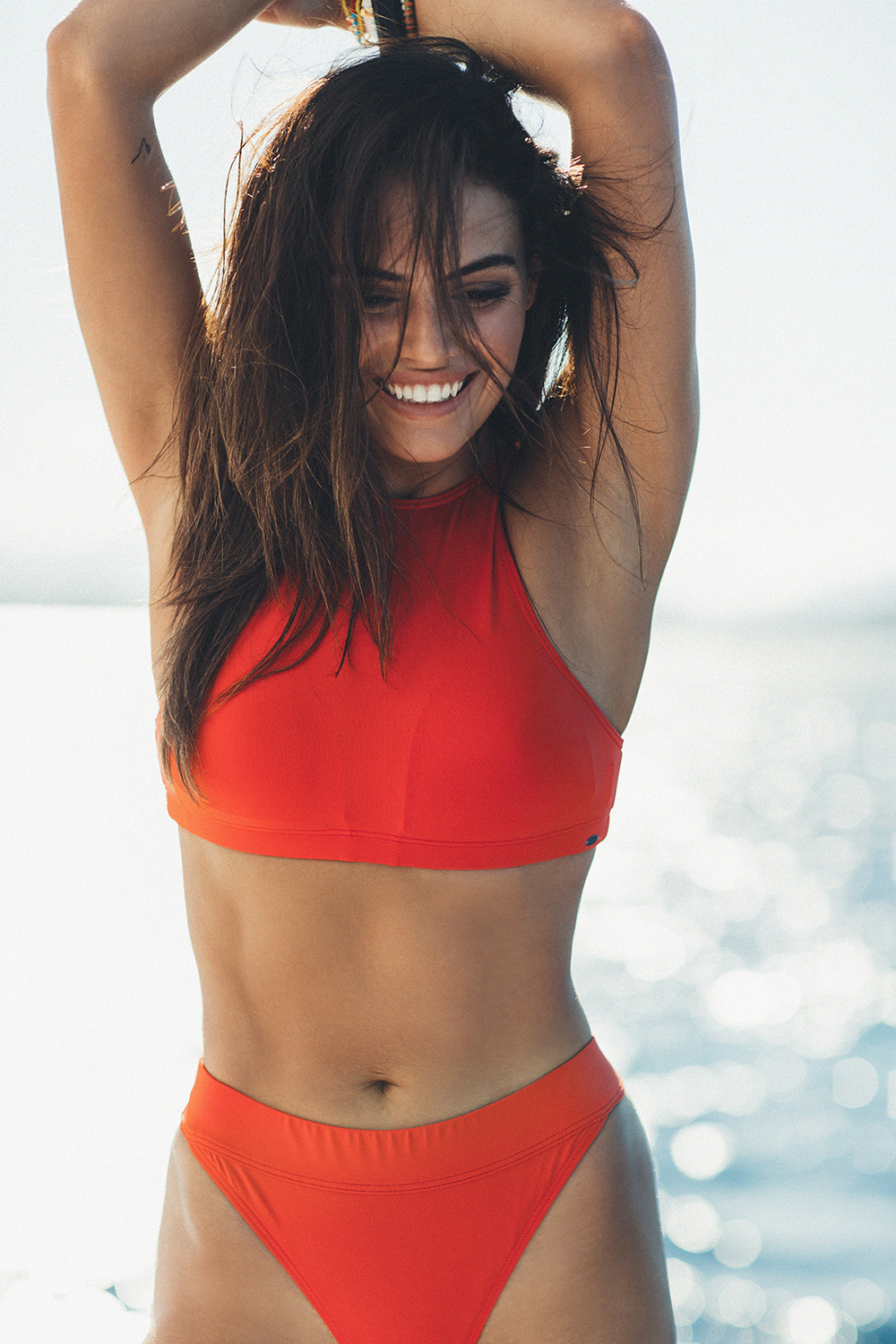 Hi Monika! Thanks for chatting to us! Can you give us a brief history of yourself?
No problem! I guess when it comes down to it, I am a country girl that moved to the city when I was 17 and have been there ever since.
Describe your summer rituals.
Every summer I try to go back to Swan Hill to see my family. The first Sunday of every month, my friends and I love to go down to the water and cook up some food and have some wine.
What about your swimwear rituals?
For me I like to pair my bathers with my sunglasses. You know, blue bikinis with blue sunnies. It's kind of my thing, it's weird! I just like photos where they match.
Tell us about your swimwear collection?
I honestly have around 40-50 bikinis. I like plain colours and high cuts. I love high cut one pieces and tye up bottoms. They're great for tan lines!
What are your other summer essentials apart from a staple bikini?
Definitely sunscreen and a good pair of sunnies. A bright towel. I also always take with me eye make up remover, in case I get mascara in my eyes. It stings and I always forget to wear water proof mascara.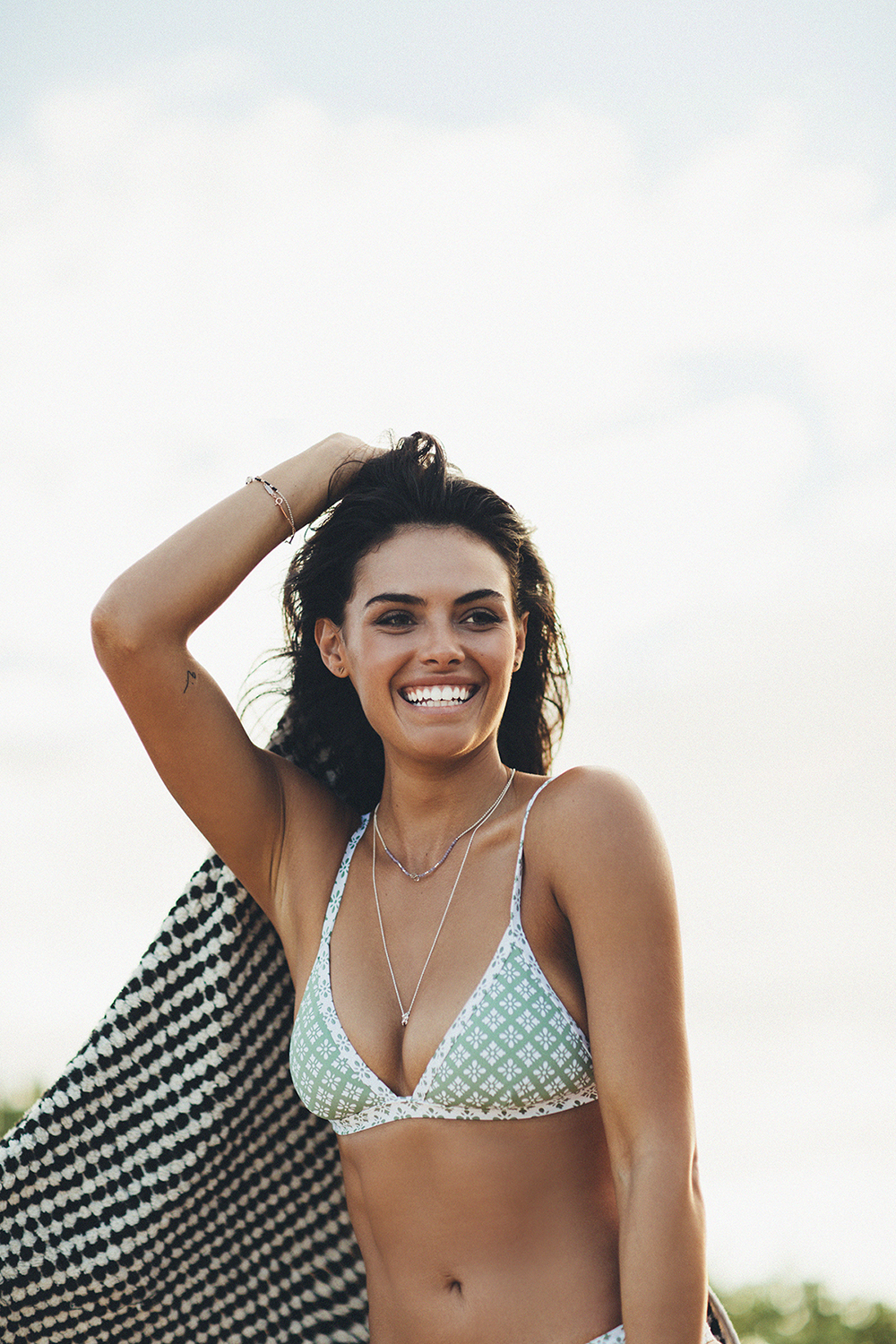 How do you stay fit over summer?
In order to keep fit I like to do kickboxing and pilates. I actually just started taking up hot yoga too, it's amazing.
You have been left alone on an island with two other individuals, who would they be and why?
I would have to say Ellen Degeneres, and Oprah Winfery. Not only would they be a great laugh, but a really good conversation! Can you imagine if those two went missing? We would get found straight away!
You've clocked up a fair few travel points. Tell us about your favourite beaches around the world?
To be honest, there haven't been any better beaches than the ones in Australia. You travel throughout our country and we just have so many beautiful beaches. Rainbow Beach is a stand out.
What is one place you'd love to pack up and escape to?
I really want to go to Malta and Spain. My mum is from Malta and I would love to get back to my heritage roots.
What aspects make the festive season complete?
Friends, family, good wine, good food, laughter.