We caught up with Brinkley Davies, the young Marine Biologist who is not only one of the beautiful faces for our Swimwear Rituals Campaign, she is also the ultimate water baby, conservationist, surfer and a true inspiration for everyone to admire.
Join us as we chat to Brinkley about her swimwear rituals, her favourite summer destinations, life as a Marine Biologist and much more!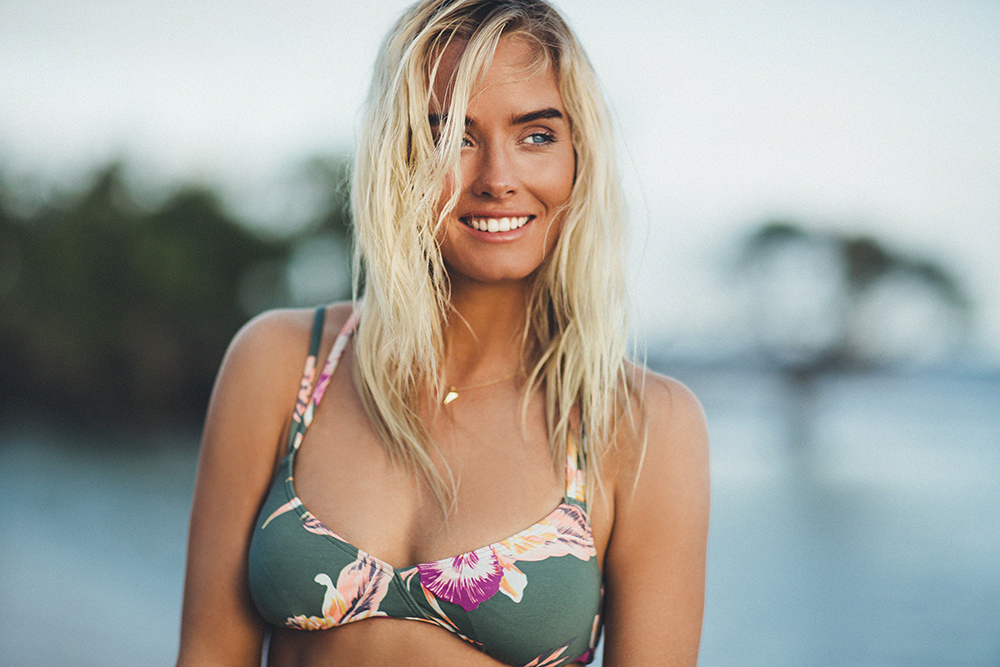 Hey Brinkley, thanks for having a chat with us! Could you let the people know who you are and what you're all about?
Hey! My name is Brinkley Davies, I am from South Australia. I've grown up as a surfer and I am in love with the ocean. I'm also a Marine Biologist.
Tell us more about your life as a Marine Biologist, how did it come about and what is involved?
I decided to pursue this career when I was about 5 years old. I wanted to go down the path of following animals, it's always been my dream. My life as a Marine Biologist at the moment involves working in North Western Australia as a whale shark spotter. I've also done lots of volunteering work with non-profit originations doing data collection of whale sharks. On top of that I do college talks about the reef, what dangers they're facing at the moment and how people can help protect our oceans.
Do you have any unique swimwear rituals?
I have a pretty cool white weight belt that I like to color coordinate my swimwear to. I like to be matching when I dive.
Tell us about some of the most memorable experiences you've had as a Marine Biologist.
Swimming with humpback whales in Tonga in crystal clear water. There's a big congregation of whales that go there, they sing and you can swim with them, it's amazing. There was one whale in particular that I swam down to, he was singing so loud it made my fins and goggles shake. It was such a cool experience.
How many bikinis would you say you own?
I own about 25 bikinis. I just love bikinis. I wear them every day for work and I'm always changing. Bikinis are my wardrobe.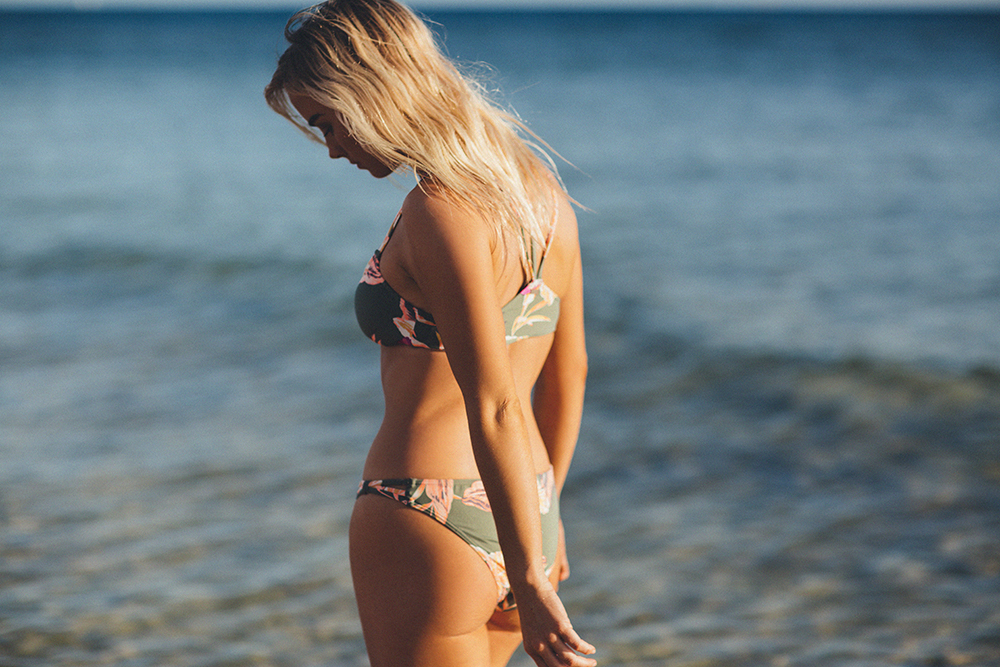 What is your favourite thing about summer?
My favourite thing about summer is definitely the beach. I surf every day and love to free dive. Hanging out on the beach, watching the sunset, diving with animals. Those are my favourite things.
Describe summer in three words.
Surf. Sun. Animals.
Where is your ultimate summer destination?
Probably it would have to be where I am living in Australia right now, Ningaloo reef. It has surf, amazing diving and snorkeling and a huge diversity of marine life. It's just beautiful here.
You have been left alone on an island, you can pick two people to have with you, who would they be and why?
The little boy out of 'Life of Pi'. He survived such a big adventure. And probably my boyfriend Tye, he's just good at everything.
What was the best thing about shooting this campaign in New Caledonia?
The best part of shooting in New Caledonia was seeing big rolling hills meet the ocean, being able to surf, and the islands are just beautiful.
What is next for Brinkley?
Up next for me is looking to do an Honours project. I've now finished my undergraduate degree in Marine Biology and I have done a lot of volunteering so I'm looking forward to doing my own project back home in SA soon.