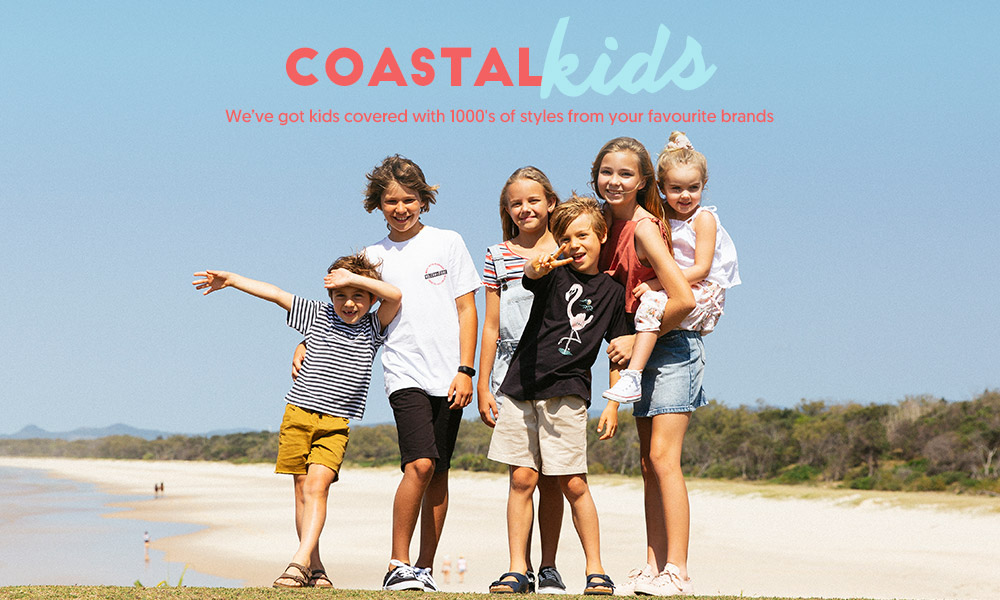 We've got kids covered with a huge range of styles to fit the entire fam! Your fave brands now have some serious stylish kids wear that's so adorable, you'll be wishing that you could pinch it.
The sun was bright, the air was salty and the summer holiday vibes were real on our super cute kid's campaign that was shot at the beautiful Hastings Point, NSW. Think hot chips, ice blocks, water fights, a few handfuls of lollies and some good mates.
Scroll on down and check out the campaign plus the cheeky behind the scenes snaps!