Let's throw the clock back to 1969 to the streets of Torquay, Victoria and the moment two surfers sparked a conversation that would change the course of surfing's history forever.
"Do you want to start making surfboards together?" "Sure!" and like that, Rip Curl was born.
With a 'live to surf, surf to live' concept and ideology, Rip Curl's Founders Doug 'Claw' Warbrick and Brian Singer, alongside the rest of the global brand family, are now celebrating their 50th year, an honourable milestone that is well deserved and one we are commending with a firm SurfStitch salute.
Regarded as the ultimate surfing company, they've helped shape surfing to where it is today. From leading the way in both board production and product innovation, to breeding champions such as Nat Young, Michael Peterson, Steph Gilmore and Mick Fanning, to their constant support and sponsorship towards events on the World Tour, Rip Curl's values and dedication to their humble grass roots have always remained the same, forever engraved in the brand's identity - 'to forever to support the attitudes & aspirations of those people on The Search...'
Forever hungry for progression and innovation across everything they do, Rip Curl strive to the support the attitudes and aspirations of those people chasing surf, snow and every adventure in between, the Anti Series collection being their latest brainchild.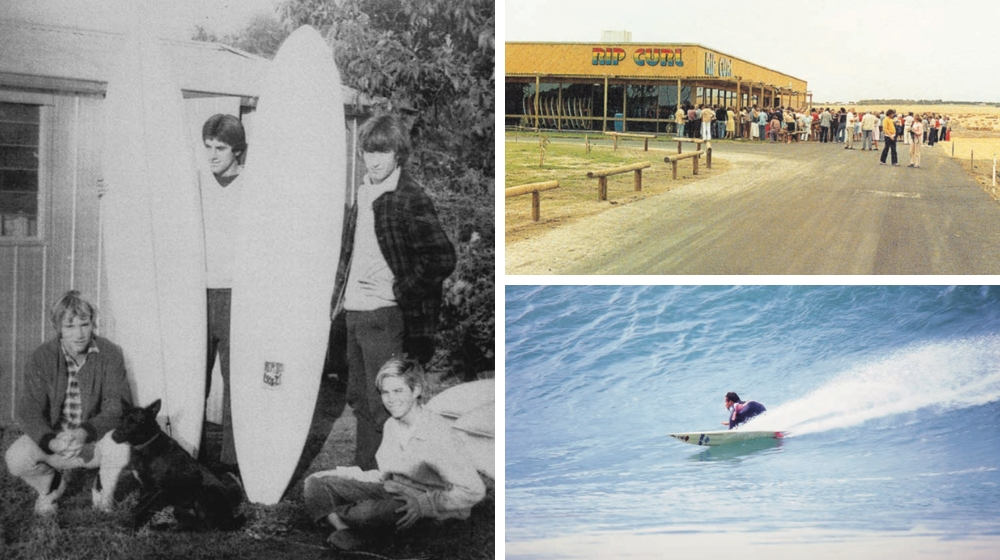 "Winter 1969 – crisp mornings, balmy days, clean fast surf. Rip Curl Surfboards were born at Bells reefs last winter. It was a groove for those involved in testing new designs and ideas. It still is. We know what we are doing and we will be around for a long time. Come along for the ride." - Brian 'Sing Ding' Singer, Founder.