Deeply engraved in California's sub cultures of surf, skate, music and fashion, the family at Crap Eyewear pride themselves on high quality lenses, up to the minute styles and premium feels.
First coming to fruition in 2009 as the creative child of founders Peter Nussbaum and Nick Potash, each frame is designed in-house at the headquarters in Los Angeles, crafted by the best technology and materials – the high attention to detail a clear attribute in the final go to market creation.
Recently hitting the shelves at SurfStitch, we were eager to find out all about the brand's cheeky name, what a typical day looks like at their LA HQ, the design process of the standout styles and much more with Marketing Director, Chase Elliot. Join the conversation!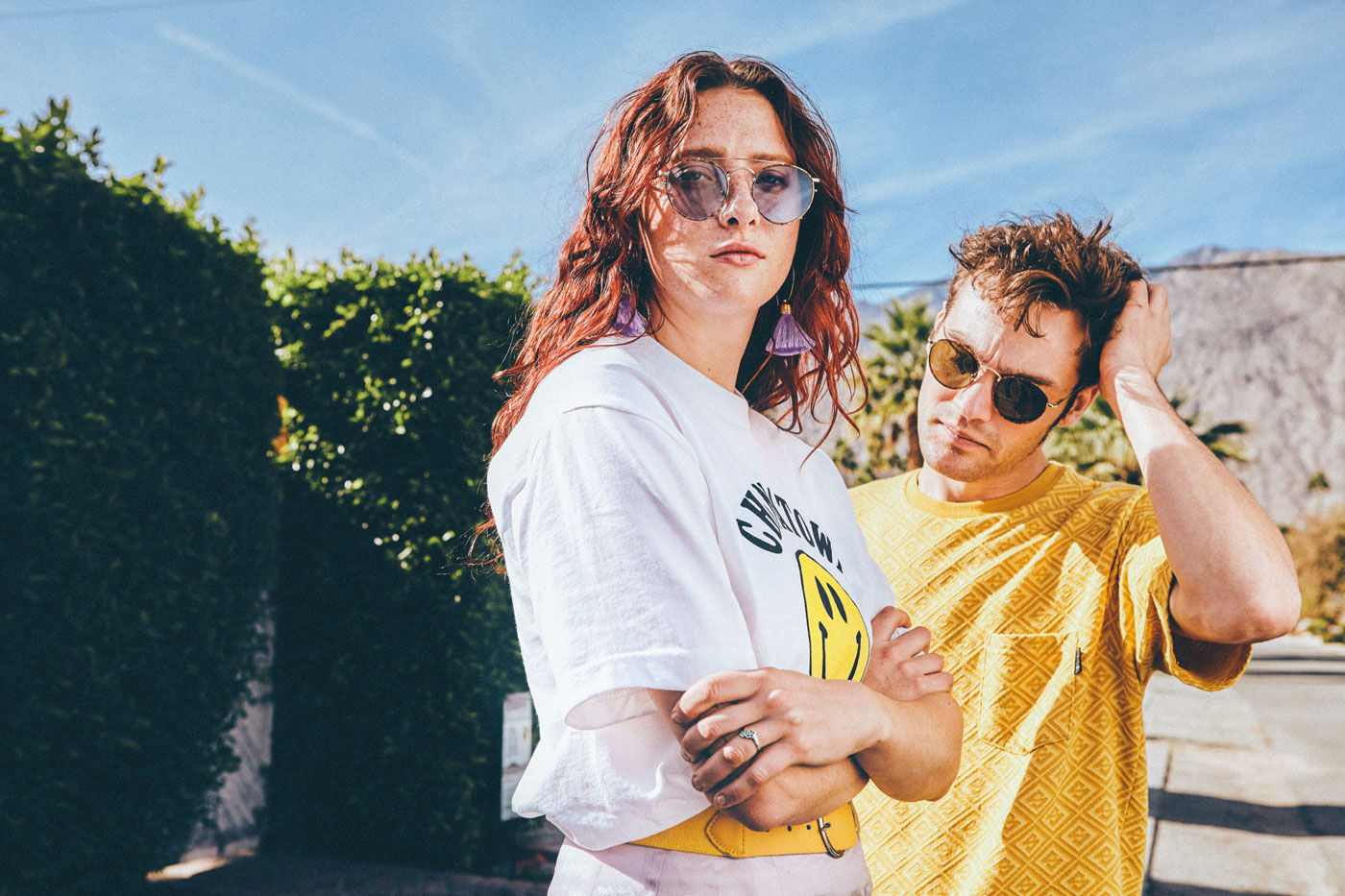 Thanks for taking the time to catch up! Can you tell us about yourself and your position at Crap Eyewear?
My pleasure! I'm Chase Elliott and I'm the Marketing Director at Crap® Eyewear. My role is to oversee our worldwide brand marketing strategy, activations and communication channels. I'm a Southern California native with skateboarding, surfing and music coursing through my veins.
Let's kick things off with the basics, what makes Crap Eyewear different from all the other brands out there?
The main difference is that Crap Eyewear is a youth culture brand that is offered at a price point that the youth can afford. Our shades are made to be worn to the beach, music festivals, pool parties, and the like. There's an old saying that if you can't afford to lose it, you can't afford it, and we want our customers to live their lives without worrying about losing their favorite sunnies.
Can you give us an insight into the meaning behind the slightly irreverent "Crap Eyewear" name?
The Crap Eyewear brand name started as as a middle finger to the established sunglass market. "Core Action Sports" companies were trying to sell unaffordable and boring eyewear to the next generation of beach kids, and we weren't buying it.
Years later, our design aesthetic and business as a whole has matured a lot — but the name keeps us grounded and is a constant reminder to stay true to our core brand philosophy that is to continue creating high-quality, fashion-forward eyewear at an accessible price. For the youth, by the youth.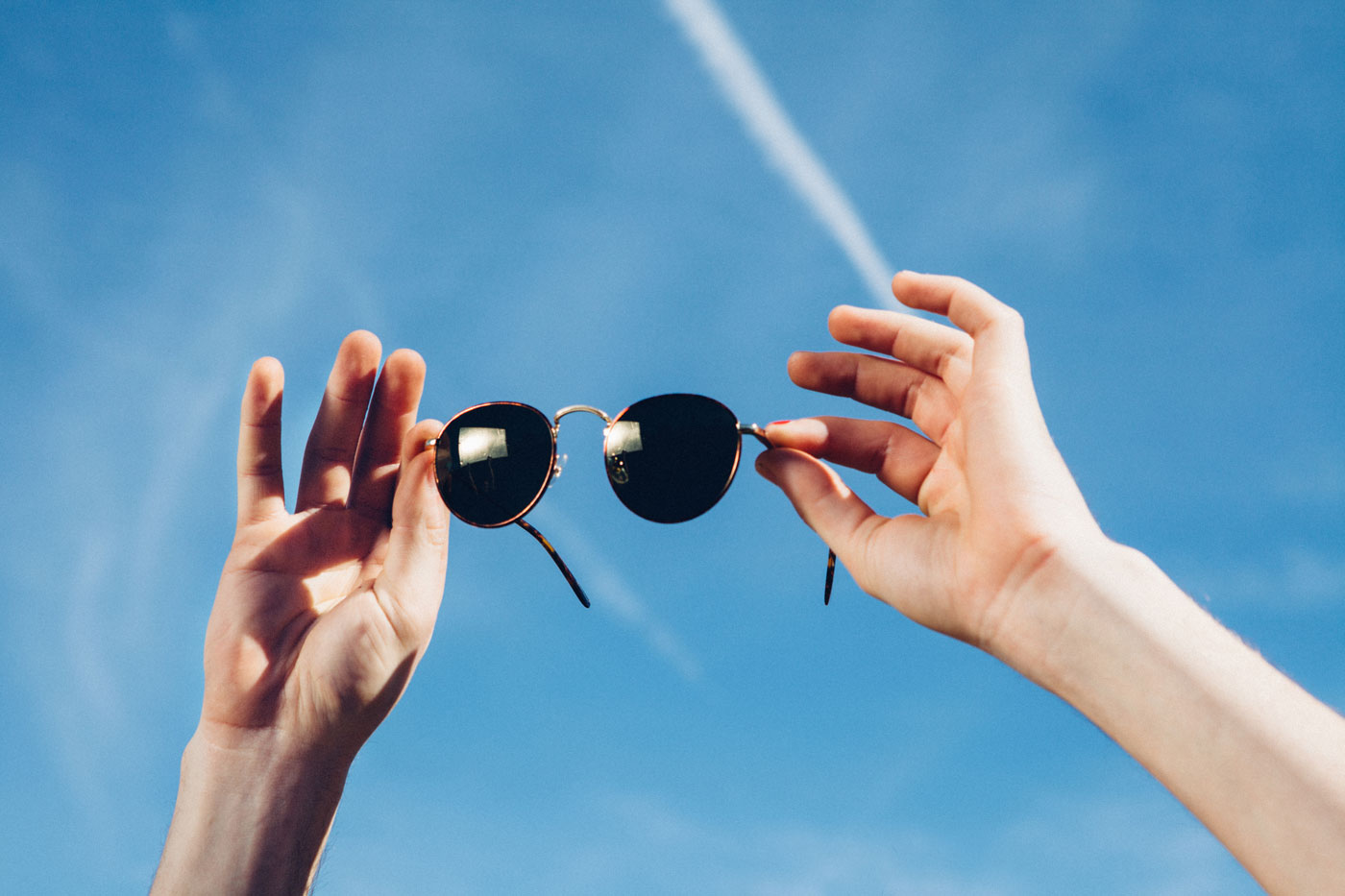 It looks like you've got a solid crew of musicians/artists/surfers/skaters who are proud to be a part of the Crap fam – can you give us a rundown on some standouts?
It may sound crazy, but all our ambassadors started out as friends before joining "The Fam". Southern California is a real vibrant mix of different subcultures — skateboarders, rockers, models, photographers, surfers, artists, musicians… LA has it all, and we've been really lucky to be surrounded by such a crazy talent pool.
As far as standouts go, it sounds cliche but that's like asking a parent to pick their favorite child. But, recently as we've seen three of our skateboarders — Blake Johnson, Kevin Bradley, and Chris Gregson — turn pro and watched music ambassadors like The Paranoyds, Froth and Cherry Glazerr go from LA backyard parties to major festivals.
Now if we're talking Surf fam, it's hard to not fall in love with Jared (Mell). Since his relocation to Bali, the man has become as technical riding double overhead tubes as he is graceful on a log in a Japanese sea — and both with more natural style than your favorite surfer's favorite surfer. It also helps that Jared is a constant source of good times and positive energy, rain or shine.
You mention you strive to support the skate, surf, music and fashion scenes – can you tell us the main ways you get busy with this?
We know it takes more than just talent and 10,000 hours of practice to make it as a professional in any field, and so we work with each member of the family to find out what we can do to help them do the best job they can. Whether that be budget for a music video to push a new single, plane tickets to a contest in Florida or printing a photo zine, we want to see all our ambassadors take their craft to the next level and support that however best we can.
Where is Crap Eyewear based?
Our HQ is located in Venice, CA, just a few blocks from the boardwalk. We have a showroom up front open to the public, and offices in the back.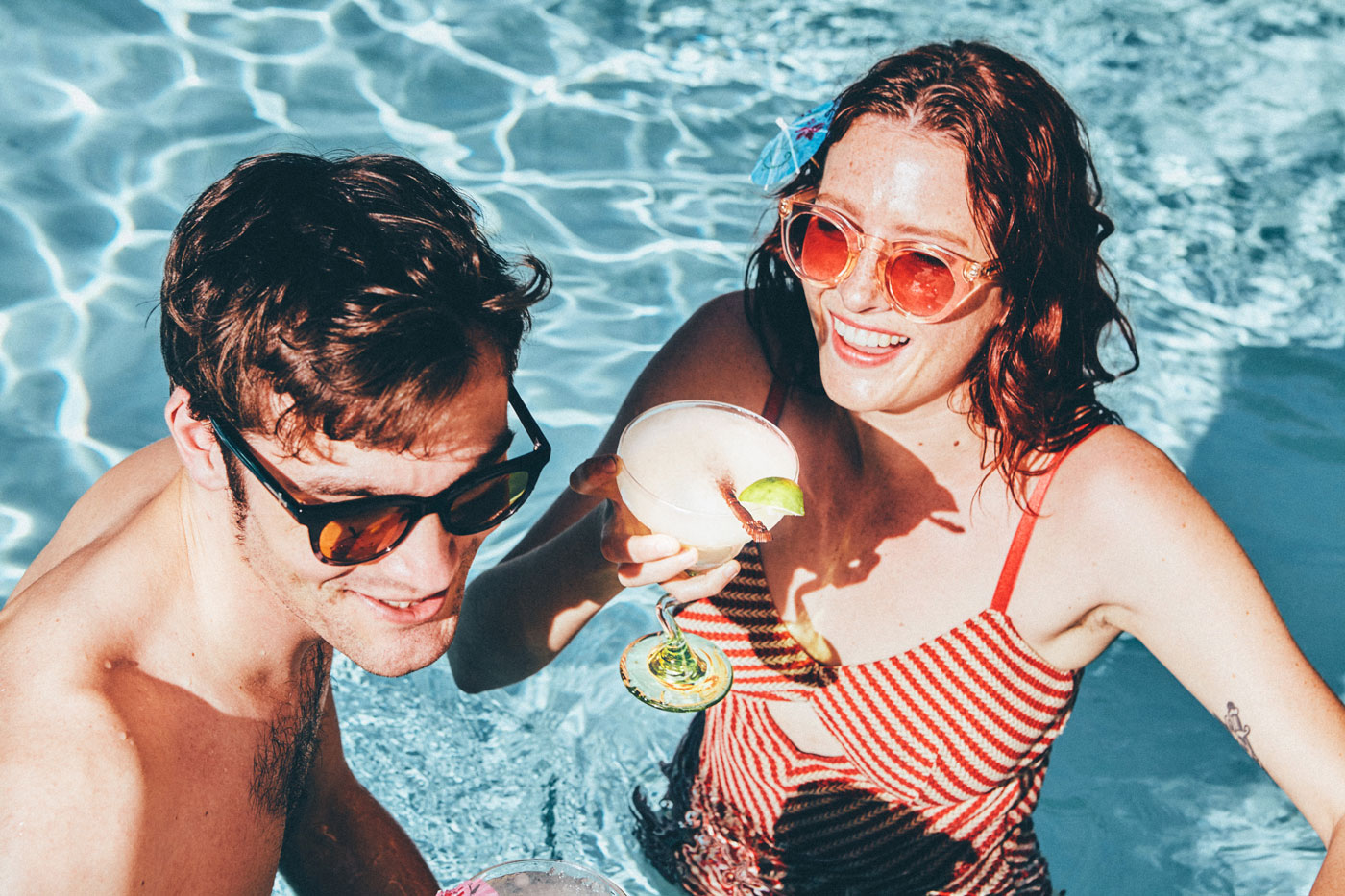 Can you describe your morning routine and a typical day at Crap Eyewear HQ?
Since we're a small team and the brand is a true reflection of everyone involved, our work-life balance is paramount.
I live three blocks from the HQ so every morning starts out by walking my pup, Woody, to the beach for a surf check. One of our ambassadors actually introduced me to my dog after she found him in the streets and brought him by the showroom last summer. He comes to the HQ everyday and is our Director of Mailman Relations.
A day in the HQ starts with answering emails from our general inquiry inbox, checking for any new brand mentions by media or "influencers," then diving into planning for whatever we've got coming up next. At the moment, I'm prepping creative for an upcoming promotion, ironing out the details for how we're supporting Music fam The Shrine with their next release, writing the shot list for our Summer Lookbook and doing some light code updates in the backend of our website.
It's definitely never the same day twice.
What have been your favourite pair of shades from any Crap collection and why?
Right now, my personal fav's are The Tuff Patrol and The Pop Control.
The Tuff Patrol is a classic round wire silhouette, but we upgraded ours to include high-grade spring hinges that fit any face like a dream. They're light, comfortable and, on top of all that, the stainless-steel construction makes them durable as all hell.
The Nudie Club in Gloss Black with Polarized Grey lenses are my everyday pair. Believe the hype on polarized lenses, especially for cutting out punishing reflections from the sun on beach days and long drives. These are our take on a modern clubmaster frame and they compliment every face shape — seriously.
I've also just wrapped up a lengthy wear test on our upcoming summer additions that have already become favorites of the fam and will be my future ride-or-dies. Stay tuned!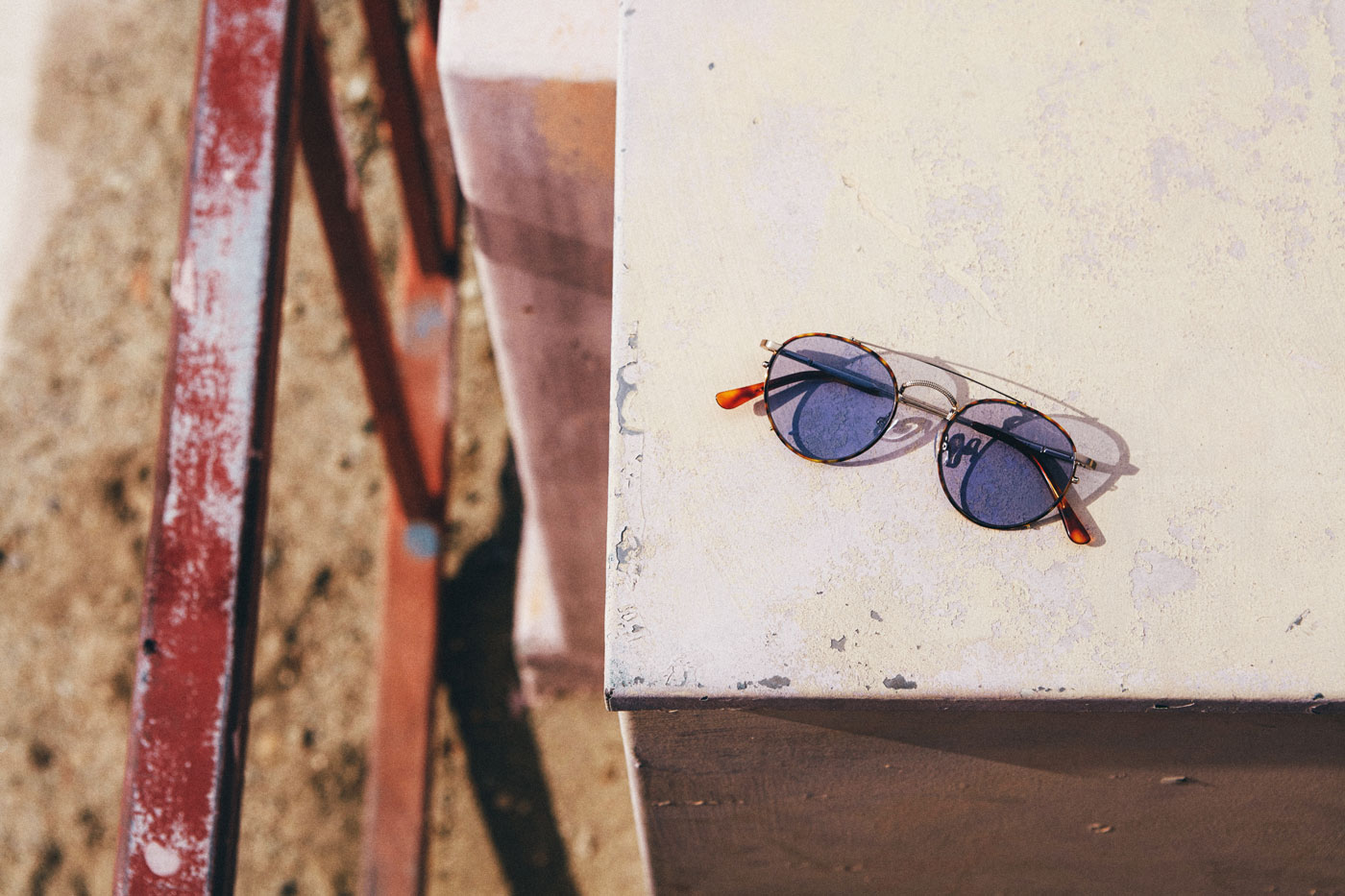 What's one motto the Crap team lives by?
It's less of a motto, but important to make sure we don't take ourselves too seriously. Since there are so few of us at the brand, every customer interaction and decision is personal on some level. We're called Crap Eyewear and wouldn't have gotten this far if we didn't fully understand and appreciate that our brand isn't for everyone — it just makes us that much more stoked the customers that takes a chance on our sunglasses that much more. To all the real ones out there loving our sunnies and recommending the brand to buds, thank you!!
What's next for Crap Eyewear?
Believe me when I say we've been burning calories around the clock to keep this momentum going into 2018. On the product side, we're constantly doing whatever we can to continue delivering high-quality, fashion-forward shades at the most affordable price. We've also got some new projects in the works that will allow our brand and retail partners to better to tell the stories of Crap Eyewear's products and ambassadors to new audiences around the globe. We're thankful for our longtime fans and killer retailers like SurfStitch that give our independent brand a chance and keep this dream alive!