We caught up with 2015 Big Wave World Tour World Champion and Hawaiian big wave legend, Mr. Makua Rothman, to talk about the epic day at the Eddie Invitational, how he is prepping to host the Oakley Big Wave Awards tomorrow night in Sydney, what keeps him chasing the biggest waves in the world and much more!

Thanks for taking the time for a quick chat!
Thanks for having me and getting behind Big Wave Surfing, we all really appreciate your support! I'm actually coming up to the Gold Coast this Thursday, we are watching the Kirra Boardriders surf and then I'm hanging with JS, organising some boards for next years world tour, some new weapons!
What brings you Down Under?
I'm here for the Oakley Big Wave Awards in Sydney! You know, I'm here to help further the Big Wave community around the world. I'll be co-hosting the awards with Ronnie Blakey.
What can you tell us about the night itself?
The night is honouring the crazy Aussie boys, especially the guys from Tassie, supporting and acknowledging them for pretty much being mental! It's going to be a great awards ceremony recognizing the big wave community, Australia have the best big waves in the world, especially slabs. It will be a night to honour those waves and the people that ride them.
There's been some pretty crazy entries, Who do you think will take out each category? Any predictions?
We'll have to wait and see! I've made my picks and the rest of the judges have too, I don't even know, and if I did I wouldn't tell you! Hahaha. I'm happy just to be here to support the sport. Big wave surfing is really taking off, you see Josh Kerr, you see John John, and you can't deny it that big waves are the most exciting waves to watch. Period!
Damn, well it was worth a shot! You're MC for the night, have you done much of this before?
Nah not really, I helped out a little last year but nothing too much. Between myself and Ronnie I'm sure we'll get it done!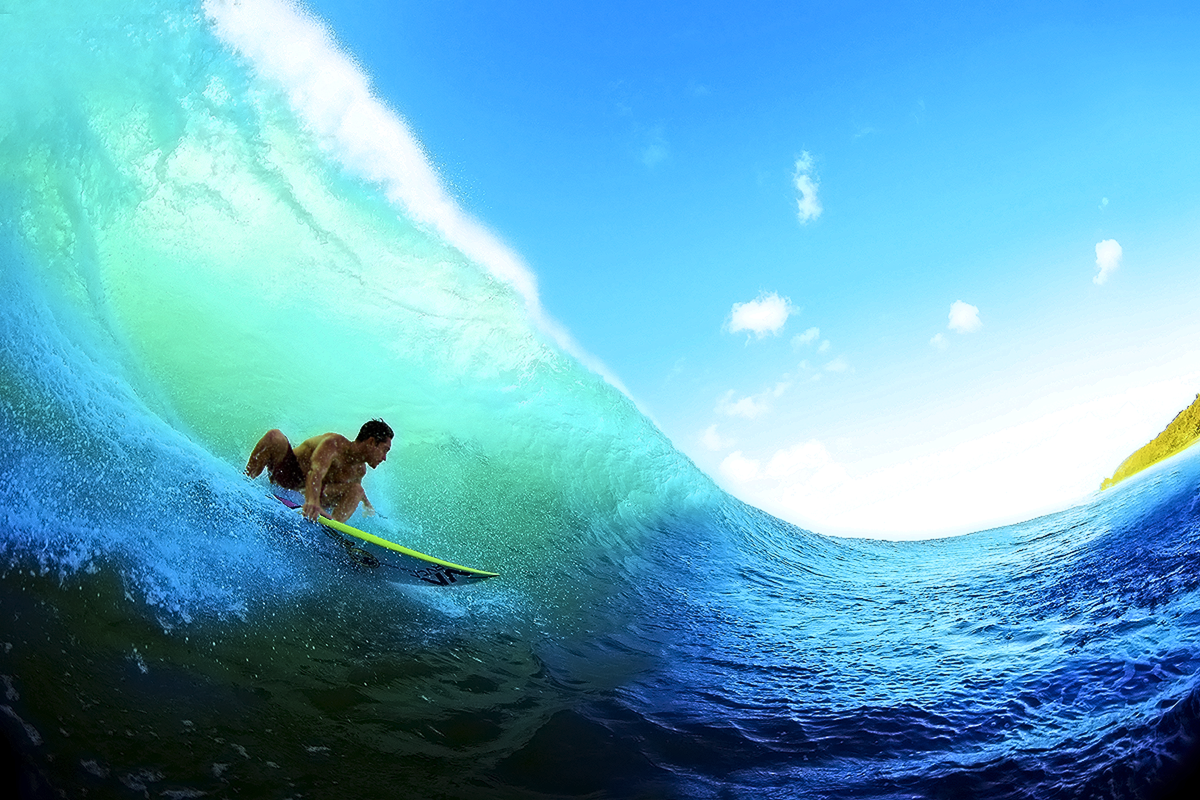 You surf for Oakley and a handful of other big brands, what's it like being apart of these families?
The best thing is being able to go out there, surf my heart out and knowing these guys have my back while I represent my crew! You know, Monster, Oakley, RVCA, JS, all these people who put their trust in me to be a brand representative and to be an ambassador for their companies to paddle out and do what I do. Besides the money and sponsorship, you create lifelong relationships with them and it becomes just like a big family!
Tell us why you chase big waves over chasing the normal World Tour? Or is that somewhere you see yourself soon?
If I get a wild card or something like that I'll go, but like I said man, the big waves is where it's at. The Big Wave World Tour, and big waves period is where it's at and it's going to become the focus of surfing. You look at that and see you the big wall of water coming and it just makes you tingle! It's how I live, I'm a waterman and that's how I've been raised. You know, you see some guys thinking they can put on a vest and go throw themselves over a ledge thinking they are going to become famous from one big wave, but for real big wave surfers that's just how we live, it's not about the fame. We'd be chasing it no matter what, everything else that comes with it is just a bonus.
What are the best things about coming to Australia?
All my friends! All the friends I've made over the years surfing. Surfing has provided a life for me to live, and created friendships who are now family. I come here and it's like coming to my second home, you know, Kobe even named his son after me! Then there's Parko, all the JS boys, and everyone else. I love Australia so much, it's either top one or two places to come too, besides Hawaii that is!
What was it like to be apart of the prestigious Eddie Invitational at Waimea the other day?
I've been a part of that event since I was really young. My dad was one of the founders, so I've been at everyone since I can even remember. It's about surfing for Eddie Aikou, one of Hawaii's greatest ever ambassadors. That's who I surf for these days, to spread Aloha all around the world. I surf to represent my culture, my family and everything aloha. I don't paddle out there trying to be like 'oh I'm Makua'. I love the event because it brings people together. You might not be Hawaiian out there, but that doesn't mean to you don't have the aloha.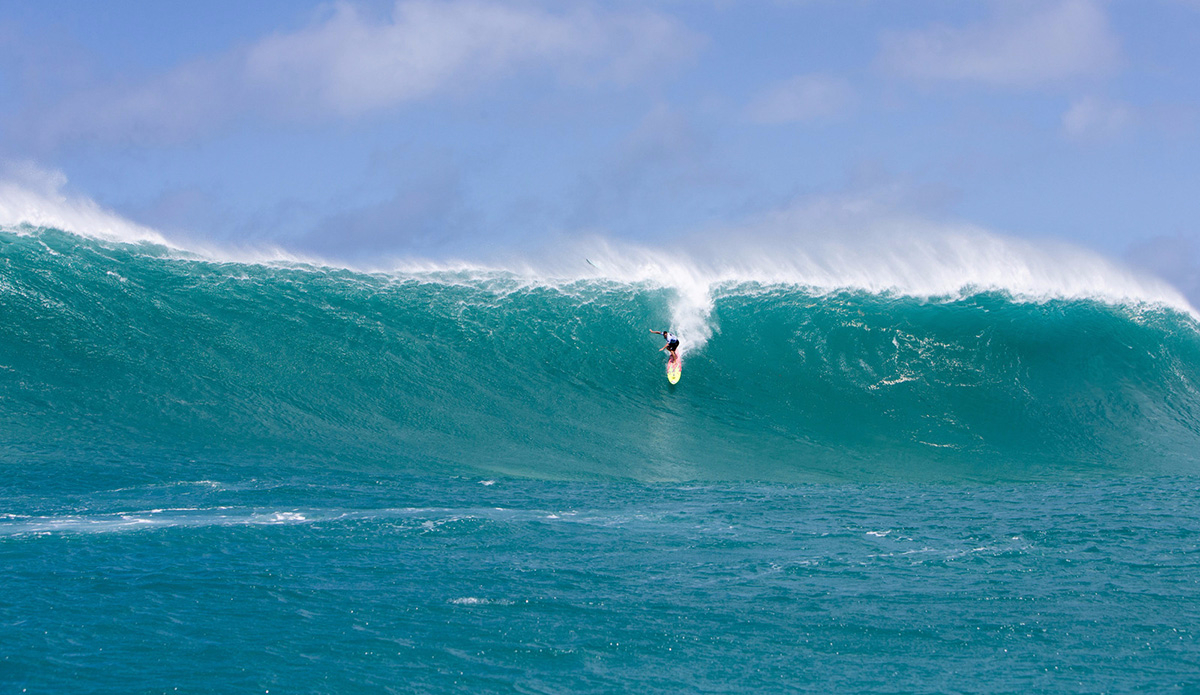 The event didn't obviously didn't run for a few years. How does the vibe change when it goes that big and the event is called on?
Everyone get's excited! It's the biggest event in surfing, period! Whether you are watching from around the world or out in the water that's what it is. To surf in it, and if you win it are both honours in themselves. You saw John John, he did an amazing job! I had the last chance at the end of day to win the contest and all I needed was one more wave, but the ocean went flat! But that's just how it goes sometimes. I was stoked to catch a few bombs and be out there with my friends and my brothers. For Kala to run me over on one of the best waves of the day was pretty special too! Haha!
Tell us the best things about growing up in Hawaii?
I wouldn't do it anywhere else. It's a dream come true to grow up in paradise man. Even for you guys here in Australia, I'm standing on Manly Beach right now and it's beautiful! Anywhere you grow up with the ocean in your life is a treat. Hawaii was the perfect place to grow up, perfect weather, fun waves and spending heaps of time with my my family. It's a dream come true.
Being a big wave rider you have chased swells all around the world. Tell us about some sessions that really stick out in your mind?
The Eddie. That was the funnest day of my life. Surfing with my best friends at maxing Waimea and watching everyone charge. I'ts the first time I've had fun for a while, it was magical, I'll never ever forget it! Brock and Eddie both came together and said 'It's time to run it!' When you are out there in big waves and in particular when you are competing, you want to win but you want to make sure everyone gets back to their families and is safe. Everyone watches over each other. The core of big wave surfing is a tight knit of people, of course we are competitive, but we want to go home saying 'Woah! That was an amazing day!'
You were crowned 2015 Big Wave World Champ, how does it feel?
I know! I feel good but feels crappy I have to give it up tomorrow night! It's not to say I wont get it back next year. There are a few things that happened through the year which I didn't exactly agree with, especially the last event, but you just gotta get back out there and kick some ass! It's an honour to win it though, I feel very honoured. I'd love to win a few more, by all means I'll be out there trying!
What training do you do to best prep for chasing swells?
I do a bunch of breathing exercises, always staying active, always in the gym and everything you know. I've torn my hamstring right now though, so I'm struggling to walk a little. The thing about chasing big waves is that there is no season for it. We go all over the world so there is always somewhere that's going to be on. I see a new swell about to hit West Oz soon, so it just shows there is always somewhere to chase so you have to be ready!
Thanks for taking the time to hang out Makua, we really appreciate it!
I just want to say thanks to brands like you and others all around the world who are supporting surfing as a whole. Thanks for helping surfing grow and thank you for the opportunity! I'll see you Thursday! Aloha.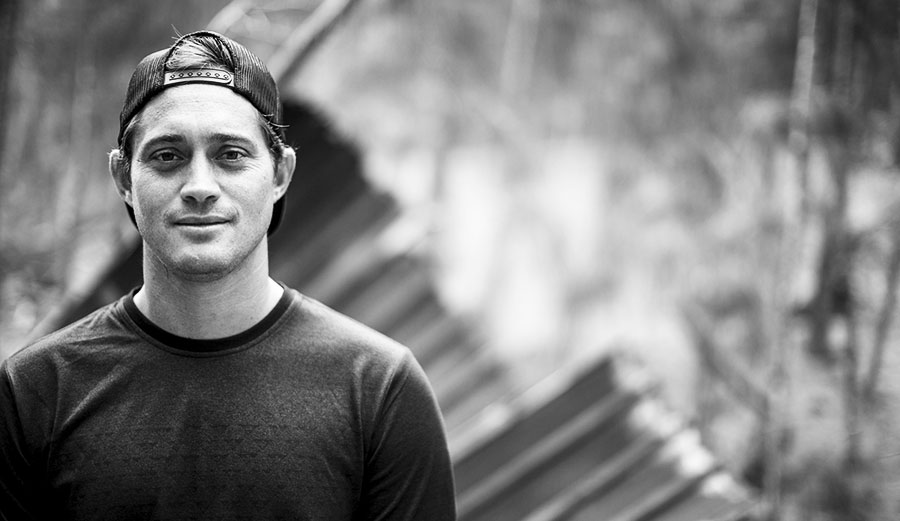 *Photo credits - The Inertia, RVCA & Unknown