Whether you ride performance shortboards, longboards, creative twin fins or something in between, the creation of one's board is always fascinating to say least. It's the things that each shaper focuses on, the little aspects and attention to detail in their creative process that differentiate each board significantly. From the design course on a fresh template creation, to the use of the shaping plane and the techniques behind it, the variation of glassing's, contours and rails – the list truly goes on and on and each shaper has their own unique method.
This is where our new content series, 'A Day In The Bay' comes into play, a series paying homage to those talented individuals behind your favourite boards and an exclusive insight to the brands themselves.
To kick things off, we linked up with the masterminds at Misfit Shapes for an exclusive look into their new models The Diamond Dancer 2 and The Beach Burn. Join us and learn how Modern Cloud Control technology makes these boards so special, and hear from team rider Otis Carey and shaper Dave Howell on why these are the boards of choice in a variety of conditions.
Welcome to the bay!
"Because it's such a responsive board you can just tell it what to do and it will just follow you. It suits my style of riding a wave to a tee, and its super electric under your feet."
– Otis Carey on The Diamond Dancer 2.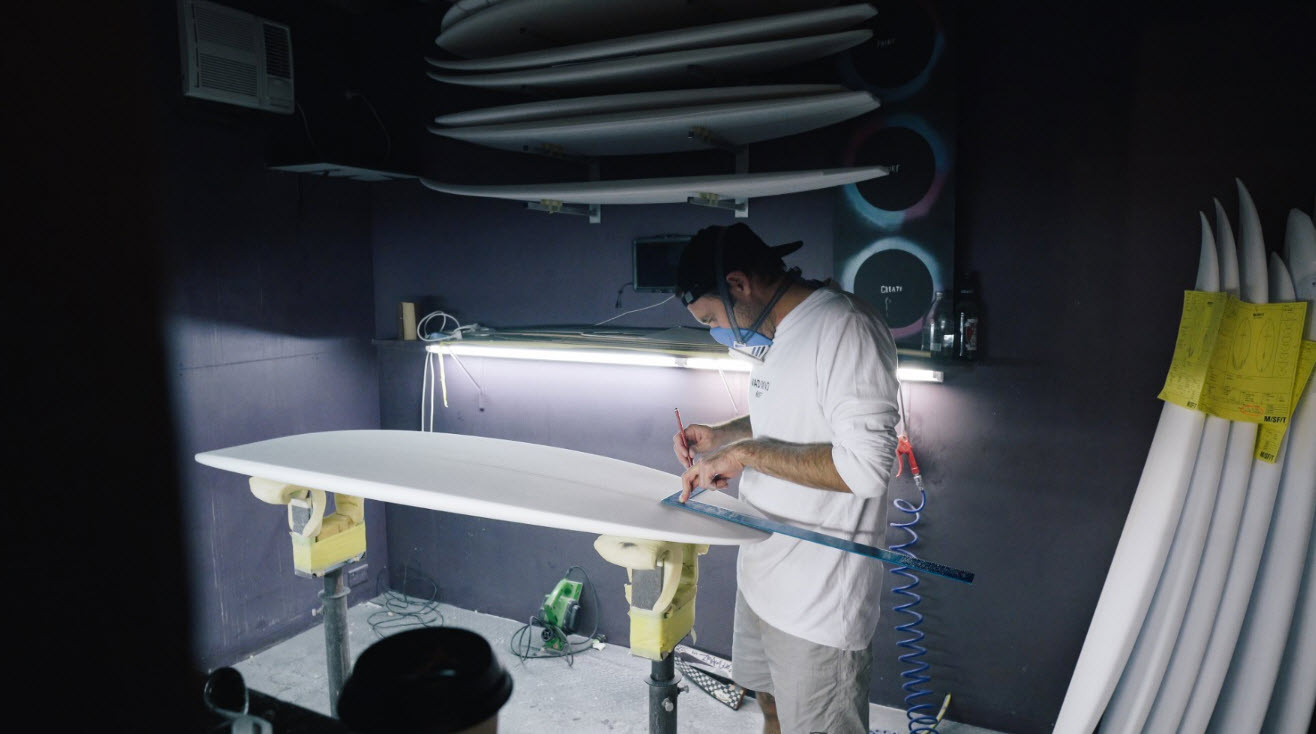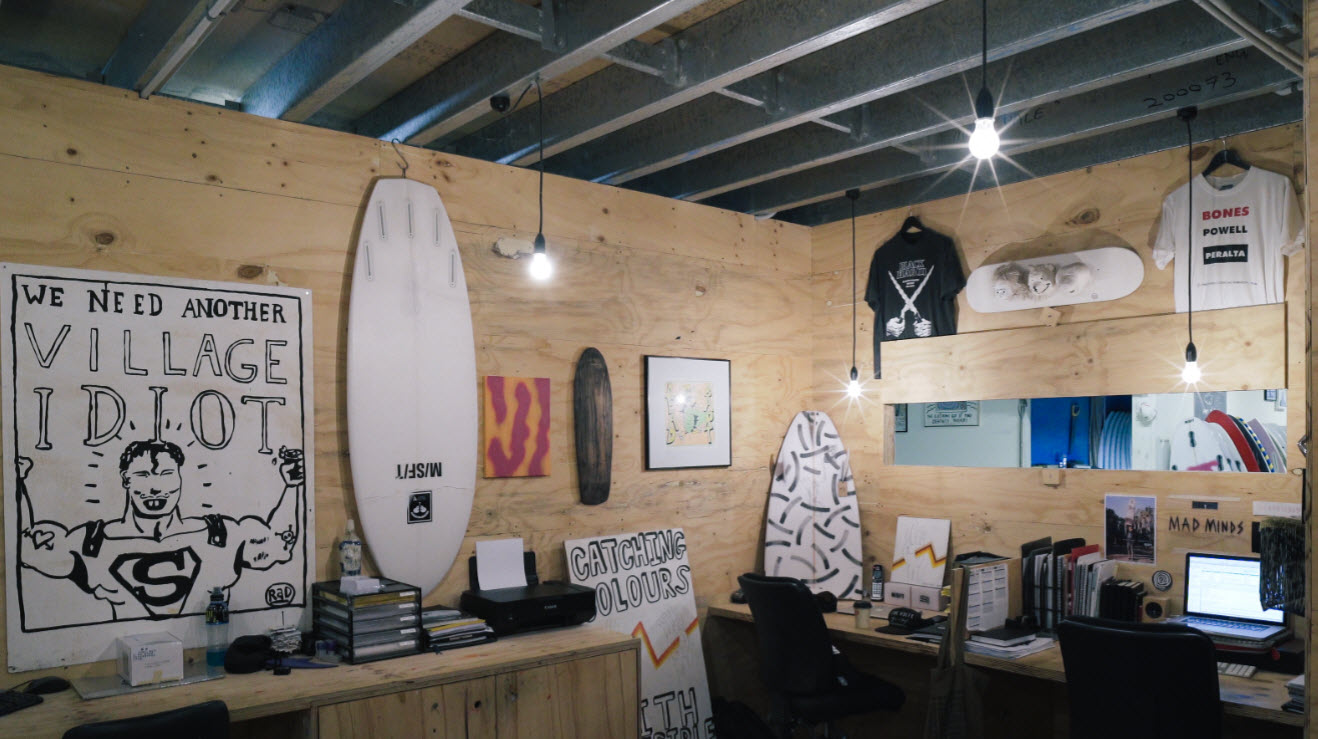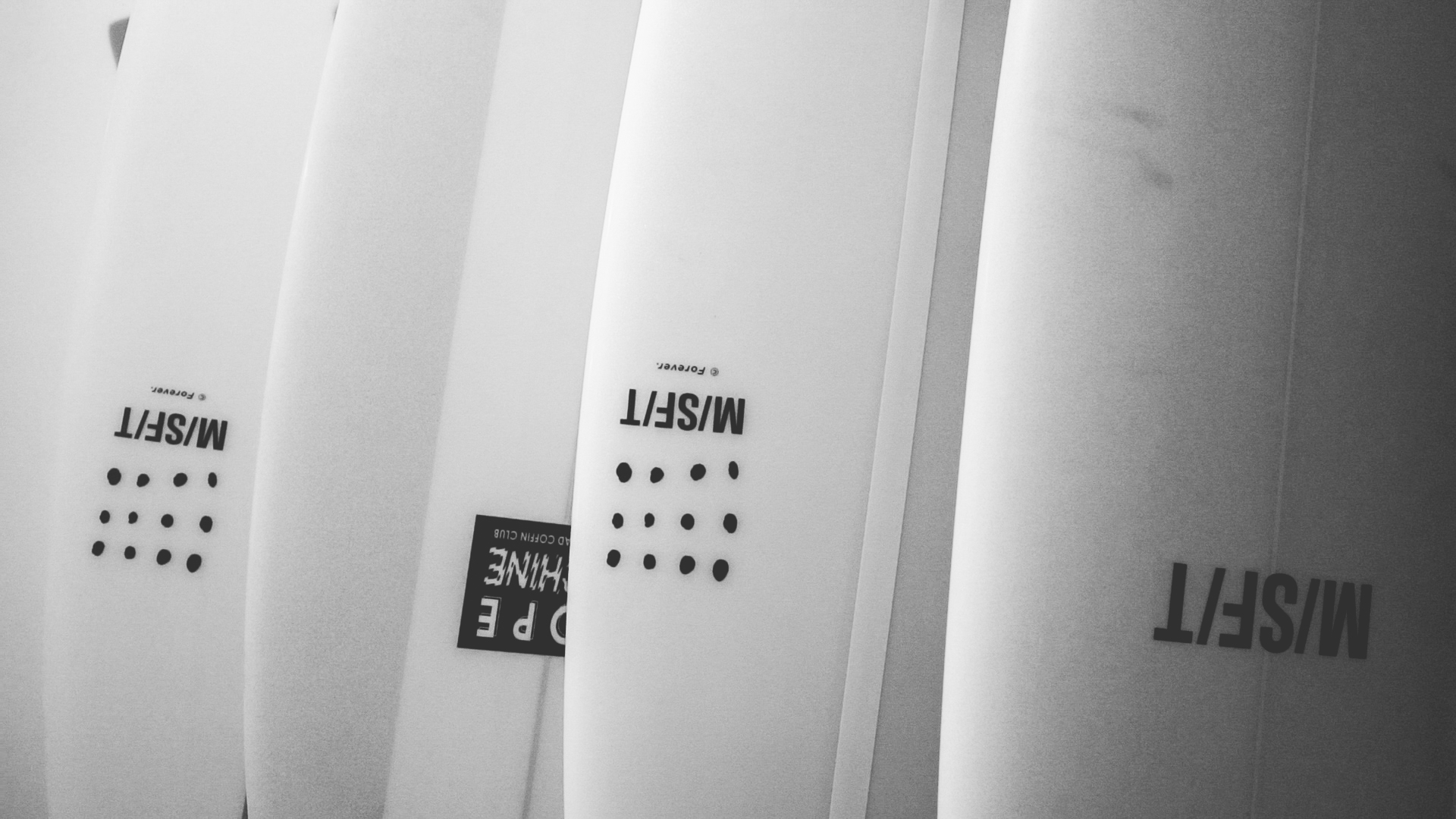 "It goes insane in bigger waves, but also for your summer waves it will really get going, it's just a dreamy ride!"
- Shaper, Dave Howell on The Beach Burn.