Scroll down for your chance to win a trip to Resort Latitude Zero courtesy of RLZ and Hurley.
Summer season in the Telo Islands is a cracker – all of the swell, none of the crowds! If you're not familiar with Resort Latitude Zero, it's exactly what it sounds like. A boutique surf resort located on its own private island that sits directly at 0 degrees latitude. For reference that's right between the Mentawais and Nias.
The resort itself is a mix of luxury bungalows and houses planted within the towering fronds of a coconut garden – set on a quiet tropical island. Basically, imagine a deserted white sand paradise and you'll come pretty close.
Resort Latitude Zero is run by a crew of veteran surfers, skippers and around 50 local Indonesian staff from surrounding islands. Each day, the crew and guests head out on their fleet of speedboats and yachts in search of the best breaks – and they've got plenty to choose from with over 100 islands in the Telo Island chain!
With all that said, here's our top 5 reasons you can't miss a summer season at RLZ.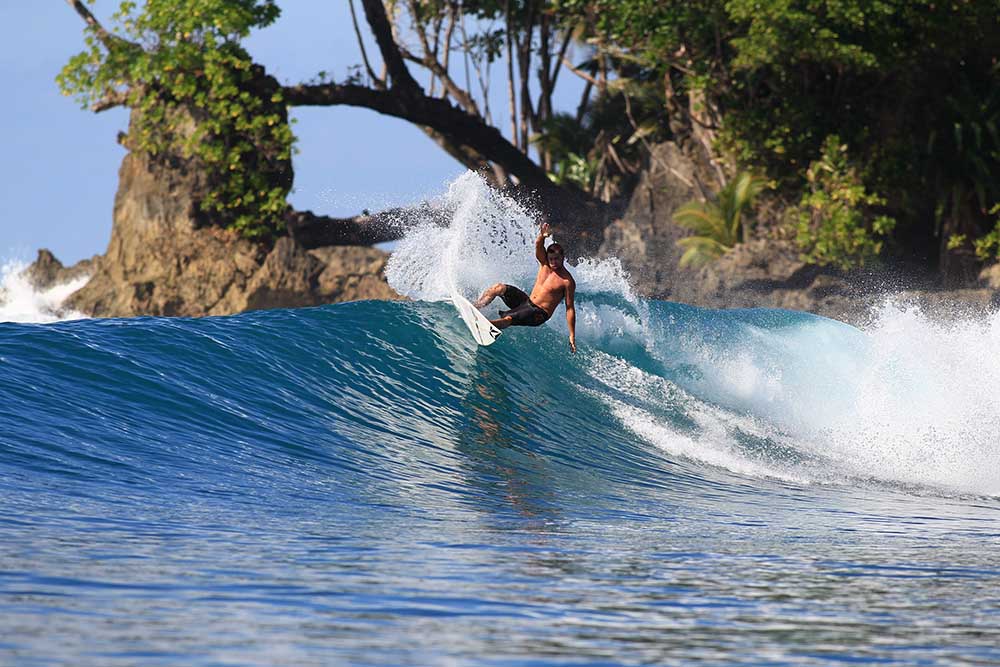 THE WAVES
Let's be real, this is probably the main reason Indonesia is on your radar, and Resort Latitude Zero deliver world class waves. With over 30 breaks to choose from you're spoilt for choice with punchy rights, walled-up lefts, grinding reef breaks and gentle sand-bottom setups for the learners. Wintertime is known for massive long-range groundswells delivering pulsing energy throughout the region, but summertime delivers a constant stream of fun-sized swell for everyone. With over 30 breaks available, the swell's always hitting right somewhere! Add to this the fleet of speedboats poised to get you to where you need to be, and summer season is not to be missed.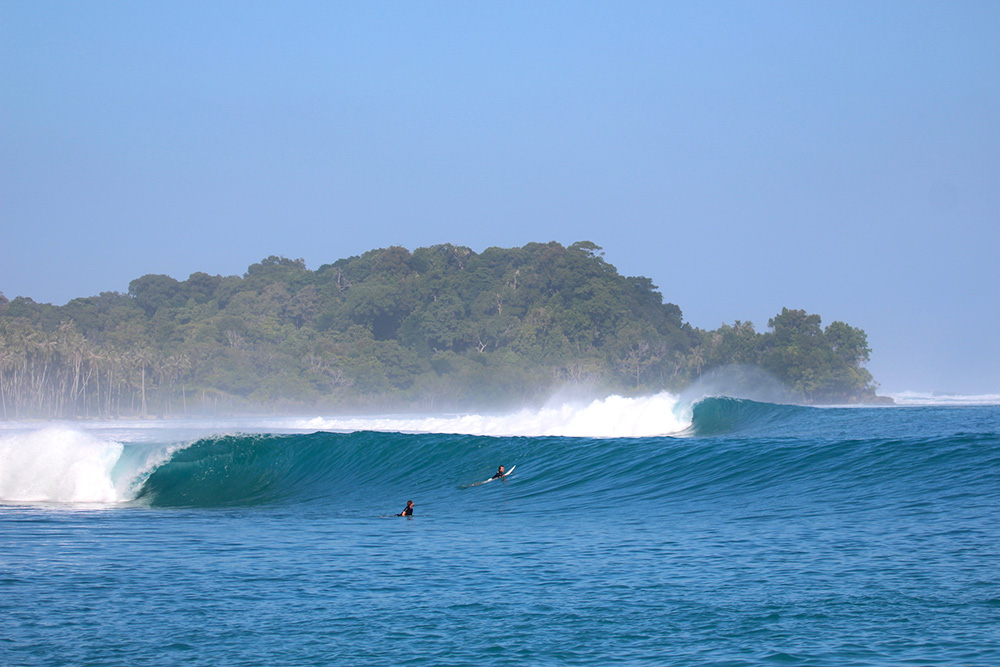 NO CROWDS

Most of us would be lying if we said we'd never mind-surfed a pristine tropical break with only a mate or two in the water. The best thing about summer season in the Telo's? This is an actual reality: all of the waves, none of the crowds. Grab a gang of five of your mates and you'll likely find yourself trading wave for wave in the sun, with nothing but Bintangs keeping you company in the boat. What makes this even more attractive? Knowing it's school holidays back home in Australia and every man and his dog has suddenly landed in your local break – like seagulls to a kebab.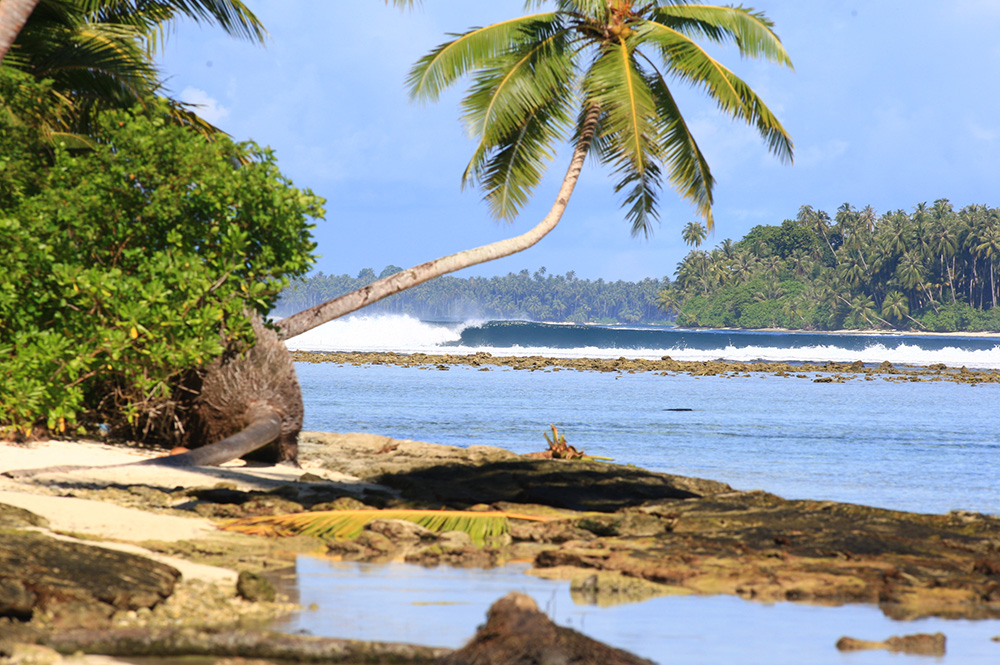 SUMMERTIME AUS CONDITIONS

Depending on where you're based in Australia, you might have noticed that summertime tends to deliver extended flat spells, onshore wind slop, weird algae blooms and hordes of holidaymakers. Not exactly firing conditions for your precious annual leave! All the more reason to escape the crowds for better conditions about 7,000km northwest.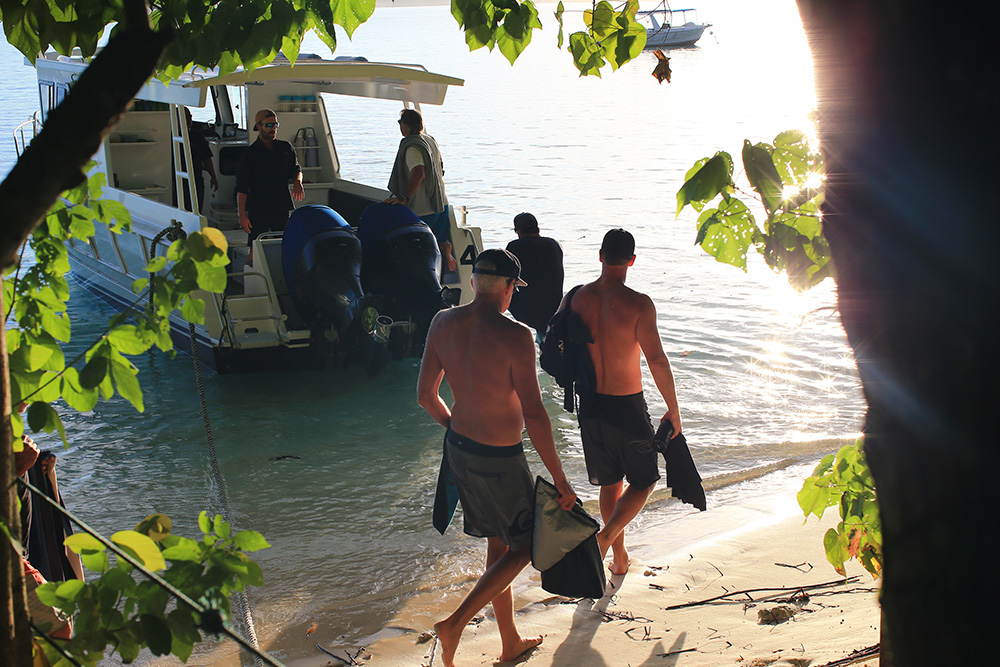 THE GUIDES

Less crowds means more time to capitalize on the impressive knowledge of RLZ's surf guides. These characters are the most experienced surf guides in the region and have a knack for sniffing out the best break for your skill level. Soak up their knowledge on wind direction, swell period and recommended boards as you head off for yet another perfect session in the water.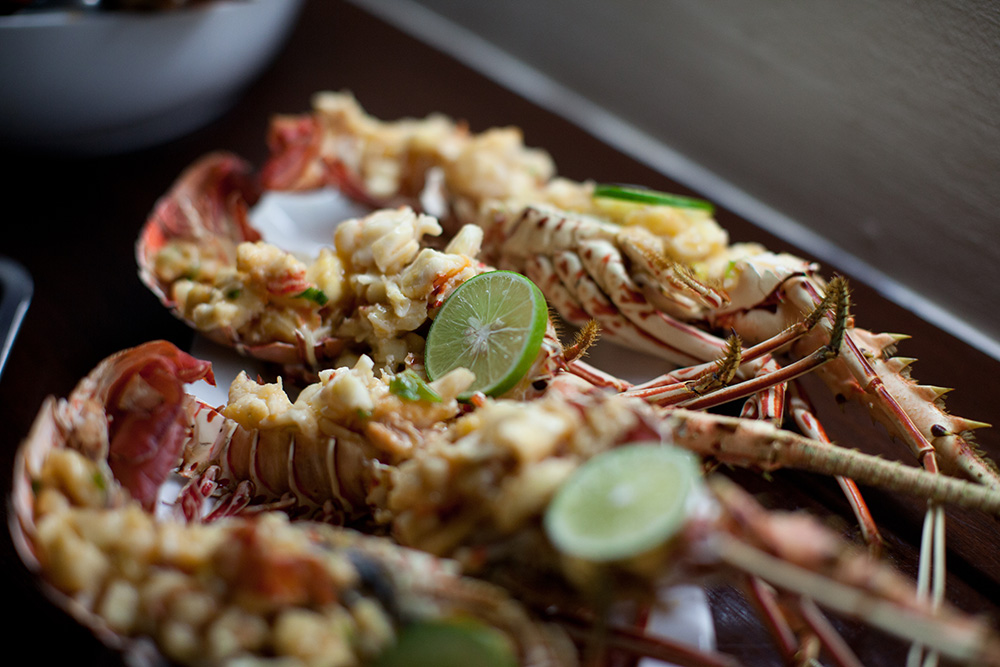 THE RESORT

Keen for a surfing holiday but worried that the kids, the mates, or the partner might not be so enthused? Get the team on board with chef-prepared meals served poolside overlooking the ocean each day, delicious cocktails, an in-house masseuse, a fully quipped gym, eco day trips, picnic lunch outings, beautifully maintained gardens, a gift shop and more. This doesn't even cover the white-sand beaches and swaying palms where you can soak up some rays with a good book. Plus if anyone's keen to learn to surf, RLZ have the perfect sand-bottom break just minutes away.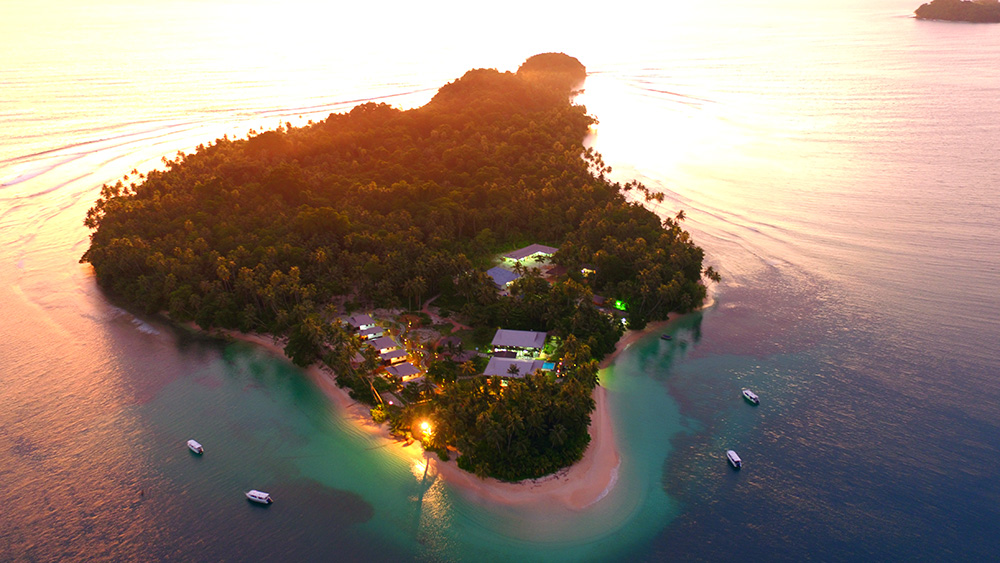 The best part? We've teamed up with Resort Latitude Zero and Hurley to give you the chance to win a trip to Resort Latitude Zero during the summer season. Enter now: