Most trends come and go, but somethings just stay the same. Converse iconic Chuck Taylor's is one of those staples forever etching it's place in history since first fruition in 1923.
It's certainly no secret Converse is known for its phenomenal global campaigns and their latest 'All The Stories Are True', fits the top tier mould perfectly. Aiming to celebrate Chuck and the individuality of its dedicated followers around the world, 'All The Stories Are True' captures and commends the one of stories stemmed from its millions of unique individual owners around the globe.
Like a family emblem shared by the world, Chuck Taylor's are a piece that have been passed from generation to generation. Countless countries, countless cultures and countless stories from past to present – some too true to believe, others relatable to all. So why is this latest message so personal to all? The answer is simple, everyone's life is different, and so are the perspectives their Chuck's witness first hand!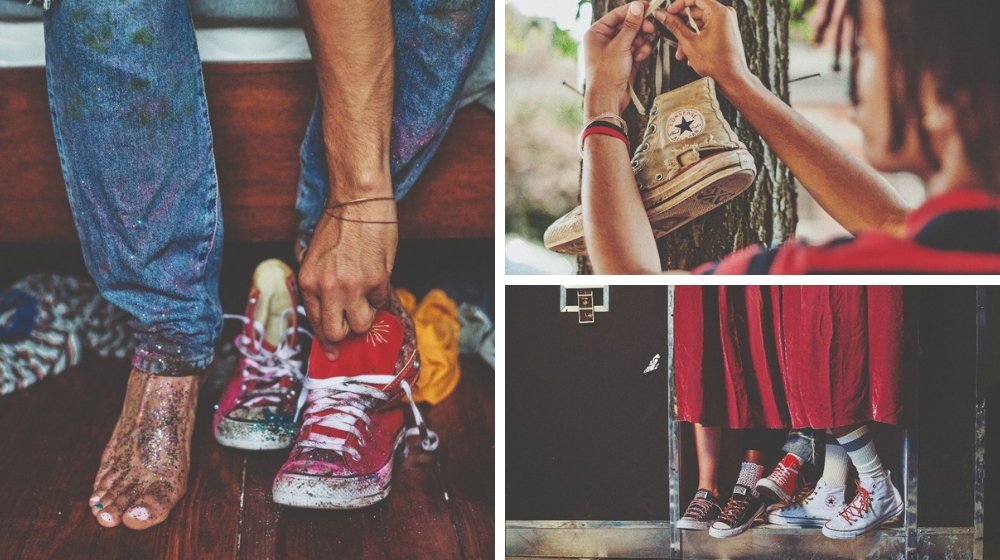 Get a taste first hand of 'All The Stories Are True' below. From riding in a car with ambassador Millie Bobby Brown to an everyday student in an exam with the answers secretly scribbled on the side of his signature Hi-Top, we see each true story captured perfectly.
Yes these are just the tip of the iceberg, so in saying that, what's your Chuck Taylor story? Shop the latest from the brand here, tune in below for some tell all stories from some of Converse's most famous faces and be sure tell us your own!