Sick of craving the swell while you're stuck sitting at home? We've put together a list of our favorite surf Instagram accounts that you can immerse yourself in until your next trip to the beach. From the shores of Byron Bay all the way to the West Coast, you can jump inside the minds of these talented surf photographers and find out what motivates them, inspires them, and what makes them tick. So if you're sick of seeing all of your friend's food posts on Instagram, here are 7 surf accounts you should follow right now.
1. Kieran Turnbridge ktunbridge
I started taking photos of the ocean after about 3-4 years of spending any spare time I had in it. I had a few friends who shot in the water throughout my growing up and I was always so stoked on their photos if it was of me or my mates getting tubed.
When it comes to time in the water I don't discriminate, I love being in the water before the sun is up but enjoy shooting low light when the sun disappears for the day.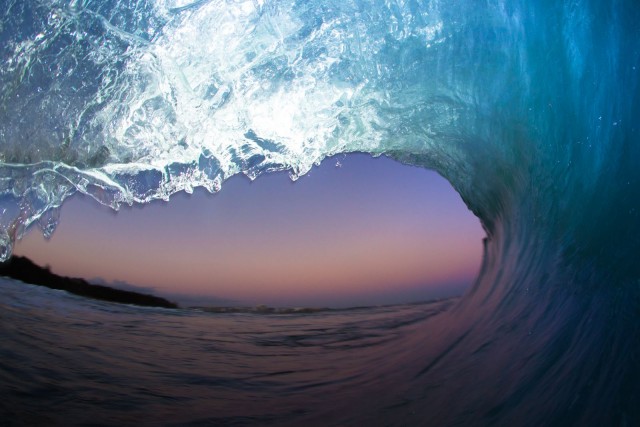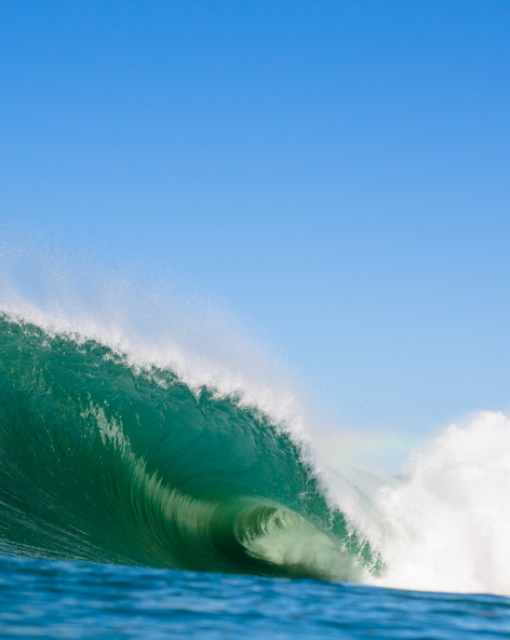 2. Russel Ord
russellordphoto
www.russellordphoto.com
I started surf photography because I injured my knee surfing myself 17yrs ago and instead of just sitting on the lounge for a few months I picked up a camera and started taking photos of mates and the local boardriders.
I get inspired by people's stories from all walks of life, I especially love looking into the backend of their lives and how they succeeded physically and mentally in their chosen fields, people that come from extreme hardships to become world class doctors, sportsman that were always told they were too slow and too small then become champions.
If I could only shoot the first and last two hours of the day that would be fantastic, however sunset on the West Coast of WA with the backlit light is pretty special and actually pretty rare to have those all day off-shore waves to create in.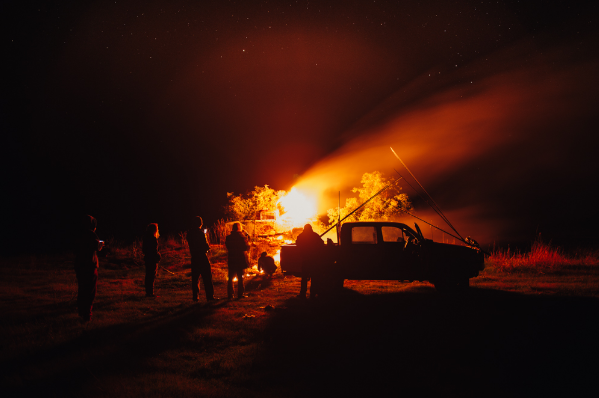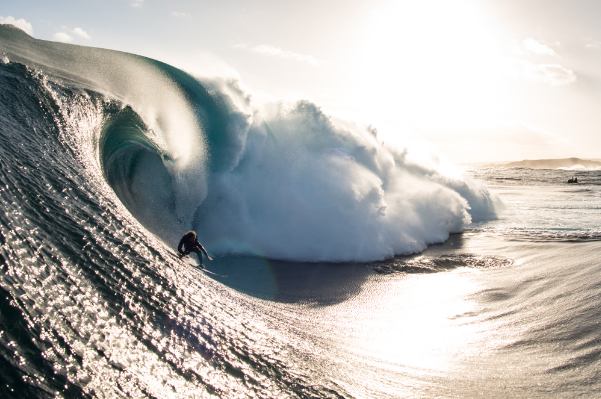 3. PhotographyByronBay
photography_byron_bay
www.photographybyronbay.com.au
Being born and raised in Byron Bay and the 4th generation of a local Byron Bay family, the ocean is in my blood. I've loved taking photos from a young age, and growing up in one of Australia's most iconic and beautiful surfing towns it was easy to be inspired and grow a passion for combining photography and the ocean. My favorite time to photograph the ocean is both sunrise and sunset (it's too hard to choose between the two) as I love capturing the pastels that time of the day brings. Each day brings something different and I love sharing my daily images with the world.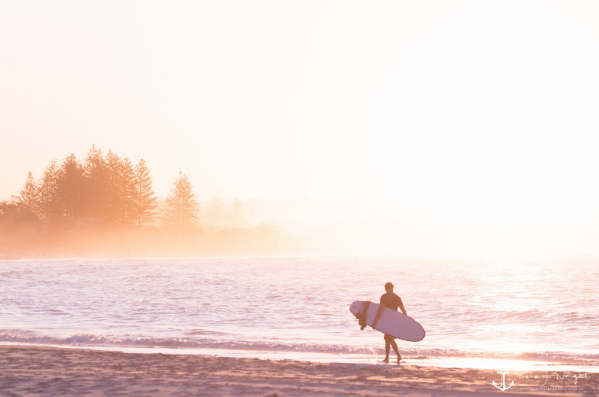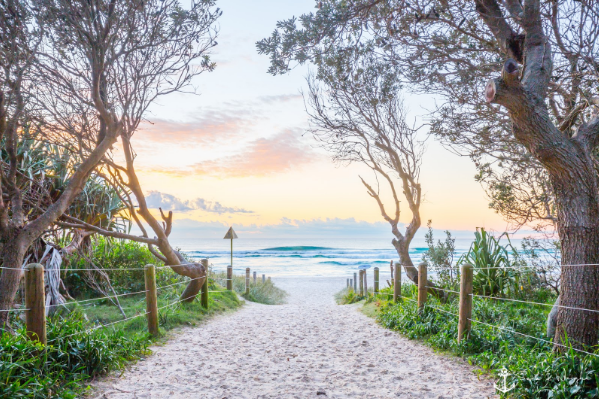 4. Mark Tipple
marktipple
www.marktipple.com
I'm still terrified of the Ocean, it's one of those things that try as hard as you may it'll still own you if it wants, almost unhindered by our most sincere requests. Photography was a way to try to meet it on its level, and offer it something of my own; strangely from behind the camera I don't feel the same amount of fear.
I'm inspired by some weird things, usually classical music and weather related, the two seem to meld their way into my mind and combine in some weird jumbled mass that comes out in an even weirder way some years later.
A line from Taylor Steele's film 'The Drifter' resonates well with me - 'I Never understood why people gather around to see the sun disappear.. There is so much more beauty in watching something arrive.' I love anything to do with the golden hours of the sun, but a sunrise offers so much more in the way of productivity that I'd have to go with that. Add in the energy gained from being in the ocean; you have a winning combination there.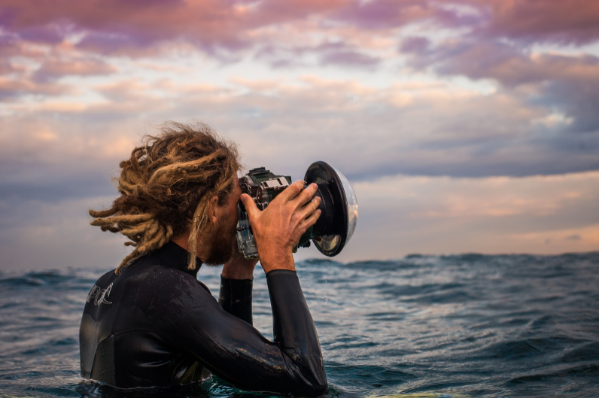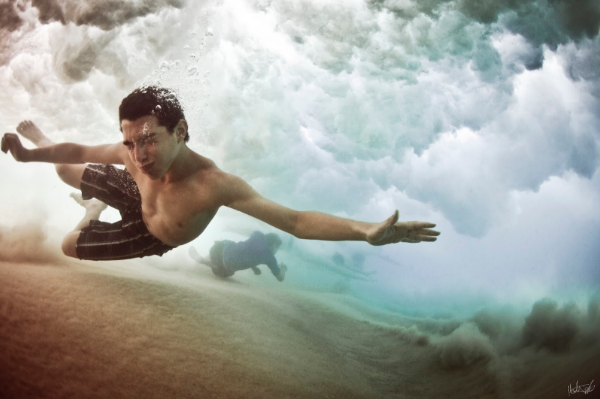 5. Murray Fraser
sproutdaily
shop.sproutdaily.com/
I grew up on the northern end of the Gold Coast so the beach and surf was part of our family's everyday life. My dad use to have to take photos as part of his work so there were always cameras floating around, I tried to steal his film rolls and polaroid cartridges whenever I could, but surfing was definitely my first obsession.
When I was 23 I moved to Sydney for a job and surfing took a back seat to my new city surrounds, new friends; besides the crowds and quality of surf wasn't a motivating factor. This was when I picked up a camera again and starting shooting; it started with a few surf trips, then occasionally at home and then it developed into a daily obsession. I couldn't miss a sunrise or a storm, a swell event, some unique light.
I think the thing that motivates me is knowing that there's always going to be something unique. We surround ourselves in the natural elements then enjoy the front row seats in watching those elements shift and play out before our eyes. It's capturing that play of light and nature and creating something permanent from that that excites me about photography.
The funny thing is, this intimate observation of the ocean and surfing now fuels my excitement to surf! I've probably learnt more about my own surfing while intently watching others surf!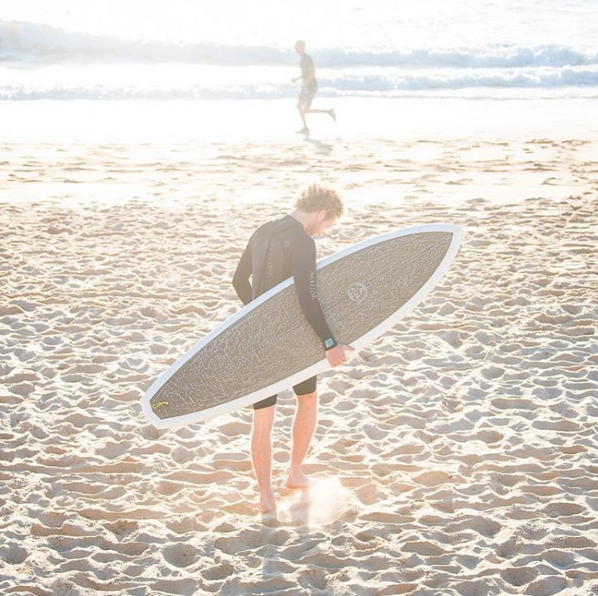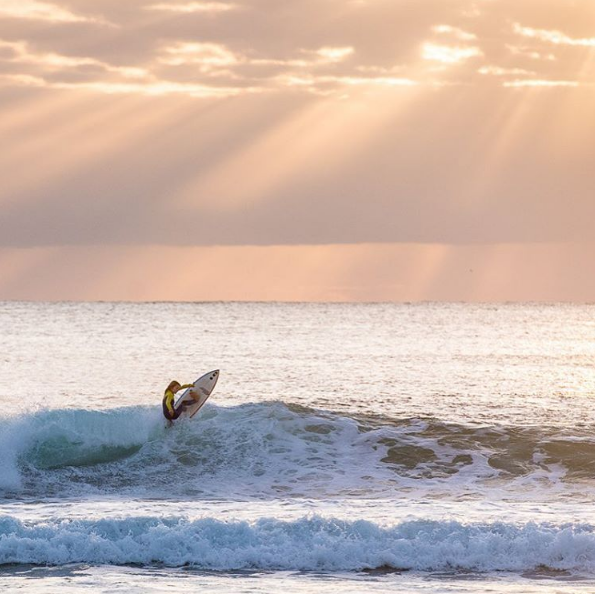 6. Jodie Price
salt_images
www.saltimages.com.au
When we began living at the beach, I would take our family dog for an early morning walk. I kept watching the sunrise and it just amazed me how the the colours of the ocean and sky can be so different everyday. That's when I picked my camera up and started to take photographs of the sunrise.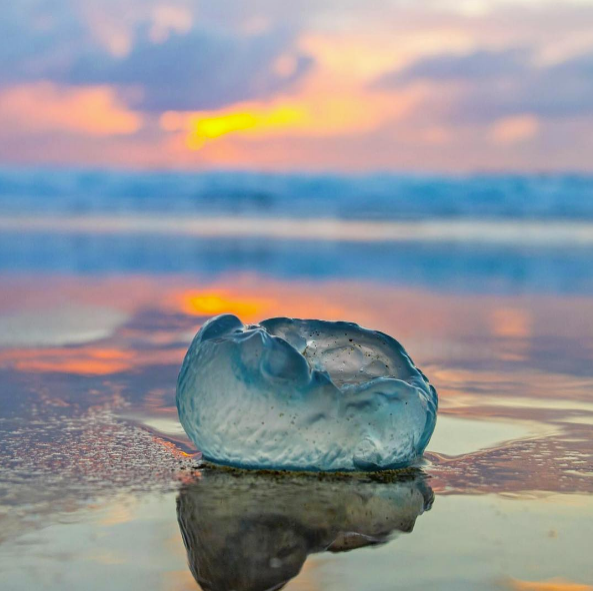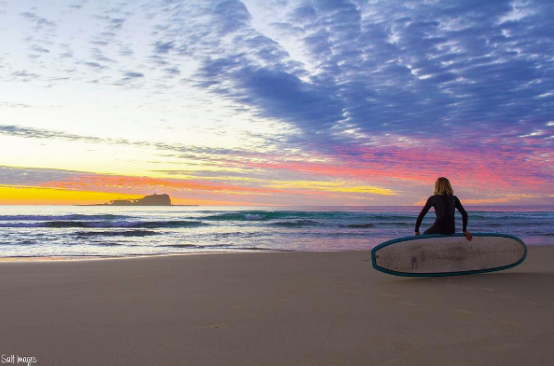 7. Mitchell Pettigrew
shipwreckphotography
www.shipwreckphotography.com.au
I have always loved the beach and the sea and 2 years ago I got my first GoPro and was hooked. I now have a DSLR and still feel like it's my first time shooting as the ocean is so unpredictable.